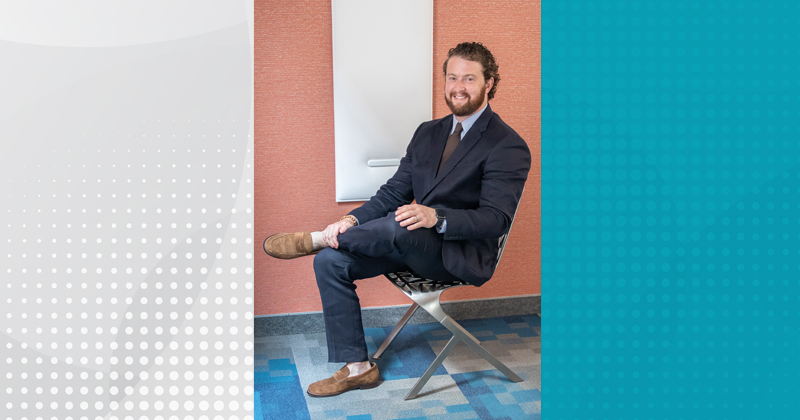 Partner
Witt & Goldsworthy PLLC
Nicholas J. Goldsworthy is a recently promoted partner at the Genesee County corporate law firm of Witt & Goldsworthy, PLLC, where his practice is corporate and business law to a range of local and national companies. A graduate of the University of Michigan-Flint and Michigan State University College of Law, he has passed and joined the Michigan, Illinois and Wisconsin bars. He has quietly assumed the role of trusted adviser to all manner of people in Flint. He provides pro bono legal services to St. John Vianney and St. Mary's in Flint. He also supports, advises and encourages a wide range of small business owners and Flint community members in their nonprofit and for-profit endeavors. He participated in the Flint & Genesee Group's Lead Now program, and was active in the Entrepreneurs Society at UM-Flint. He lectures to young entrepreneurs at 100K Ideas and is a frequent guest speaker on a variety of topics.
As a board member of Genesee County Habitat for Humanity, Goldsworthy is responsible for reviewing leadership decisions, strategy planning, funding proposals, grant contracts and employee hiring, firing and promotion.
He is expected to remain a long and positive member of the Flint community. He and wife Mallory — a longtime Crim Foundation and now MSU Public Health Division employee — are raising a 2-year-old daughter, Frances, here.