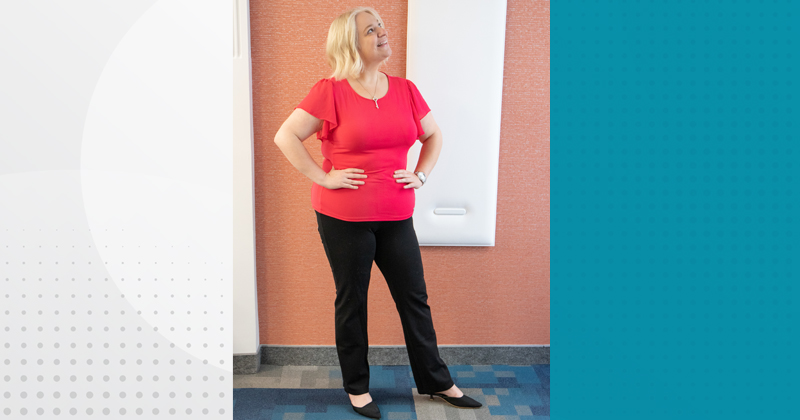 Catering Manager, Blondie's Food & Spirits
Director of Operations, Blondie's Best Cheesecake Ever
In addition to the multiple organizations and committees she is dedicated to, Kara Kunkleman is a critical part of the Blondie's organization. She is central to the success of both Blondie's Food & Spirits (BFS) and Blondie's Best Cheesecake Ever (BBCE).
Prior to opening BBCE in September 2020, Kunkleman managed every aspect of Blondie's Food & Spirits. She was responsible for all aspects of human relations, including hiring, terminating, evaluating and training employees. Even with the added responsibility of running BBCE, she continues to handle all human resource responsibilities for both companies.
Her schedule has also included involvement with civic organizations and causes such as the Junior League of Flint, Flint & Genesee Young Professionals, the Genesee County Human Trafficking Task Force and Genesee County Sexual Assault Response Team, the Women's Leadership Committee, Flint Institute of Arts Annual Wine Tasting Event Committee and the Flint Women's Forum.
As an offshoot of her community involvement, she has connected Blondie's to many community leaders and organizations that now regularly use the restaurant's catering services. She has also partnered with many school districts and local businesses.
For Blondie's Cheesecake, she has grown the business by partnering with a major food distributor, Van Eerden Food Service. As a result, Blondie's cheesecake is now distributed in seven states.