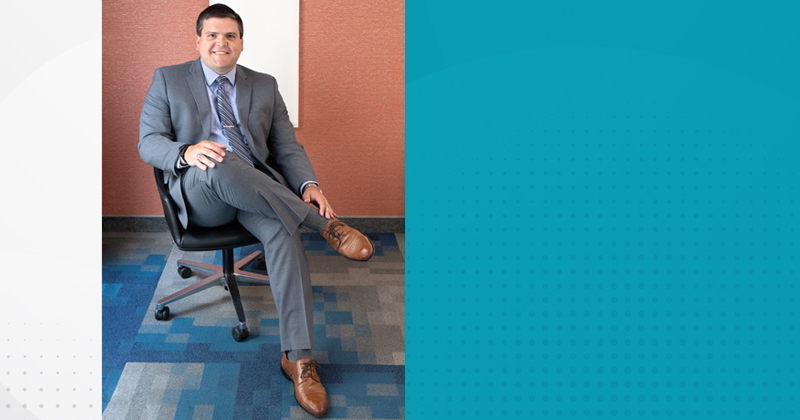 Township Manager
Mundy Township
Since Chad Young joined the staff, starting in the deputy clerk's office and very soon advancing to manager, the air of professionalism is said to have increased in Mundy Township offices. Young has established a reputation as an excellent problem-solver and forward thinker. He has tripled the township's grant and awards reception with his point-on narratives and detailed reports. He does this while handling a family with a 4- and 6-year-old and while working on his master's degree.
Before joining the Mundy Township staff, Young worked on state and federal political campaigns. He also was a union organizer for Service Employees International Union. In addition, he earned an insurance license, giving him knowledge that he put to use in reviewing the township's insurance plan and making money-saving adjustments.
He is currently leading the way on development of the township's 200-acre commercial buildout and 100-acre outdoor living facility. He is also promoting and has secured new water mains to help develop and supply good water to both Gaines and Fenton townships, therefore increasing the stability of the county water system and future expansion of commercial properties for increased county tax value.
As a Rotarian, Young is helping to raise $30,000 for dugouts for a Miracle League field for children with disabilities.