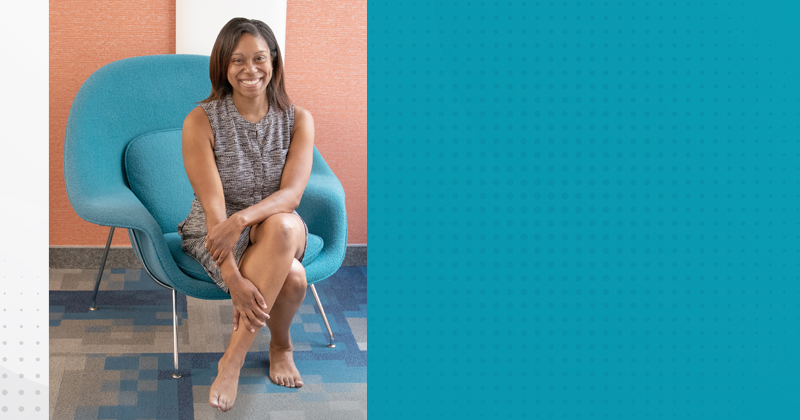 Executive Director
100K Ideas
Brandee Cooke-Brown started working at 100K Ideas, a Flint-based nonprofit that promotes entrepreneurism, after it launched in 2016. She found the opportunity after attending a networking event at the Ferris Wheel — the building that houses the organization — where she met 100K Ideas co-founder David Ollila.
She started at 100K as a project manager overseeing the student staff that worked there and the projects that were coming in. As the organization started to grow, Cooke-Brown moved up the ladder to director of community engagement, where she launched initiatives that got 100K Ideas into Flint's neighborhoods. And when it came time for changes in leadership, Cooke-Brown was approached by Ollila and asked to take charge as executive director.
Since then, Cooke-Brown has worked to create a more functional board; year-end reports; innovative partnerships with the Flint Development Center, Hispanic Tech Center and Berston Fieldhouse; and a strong presence in downtown Flint. She also recently represented the city and 100K Ideas by presenting a TedX Talk in Detroit.
Her philanthropic and community involvement includes serving the Michigan College Access Network, the Flint Downtown Development Authority, Creative Expressions, the Flint Police Foundation and the Flint Women and Girls Fund.