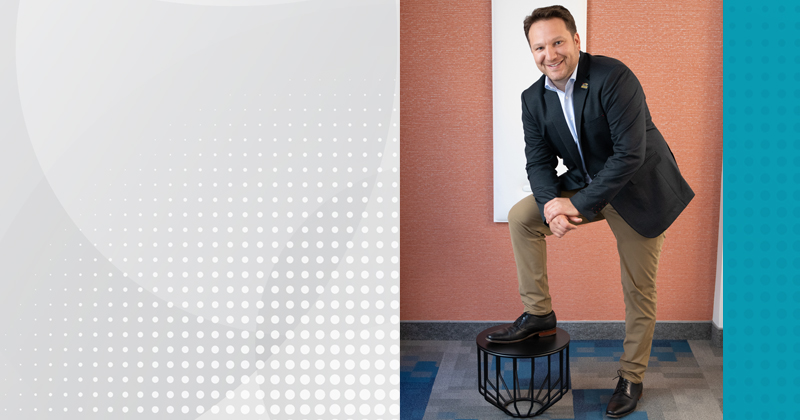 Athletic Director
Mott Community College
Al Perry has always had a deep and long abiding love for Flint and the surrounding area. The son of two Flint General Motors workers, he and his family were deeply involved in the community and in the UAW — spending almost all of their free time volunteering in the area. Perry is a graduate of Powers Catholic High School and the University of Michigan-Flint, where he earned a bachelor's in philosophy and a master's in public administration. He worked his was through school at GM and then transitioned to Mott Community College, originally in financial aid. He then became the assistant athletic director and now the athletic director.
He is driven and affable, and wants to see students and the community succeed and prosper. With his abilities, Perry could have gone anywhere and done nearly anything, but he chose to make Flint his home because he cares about the community. His work in the athletic department has put MCC on the map and he has a strong record of delivering star athletes both on the courts and in the classroom. Watching him interact with students, faculty and community, it's clear how much he cares. And it's not just been him but also his family. Rarely was there an event or game where his late mother, Estella Perry, was not present cooking or otherwise volunteering. For Perry, being involved in Flint and the greater community is not just a career but a way of life.
A former president of the Durand Area Schools board, Perry was named the 2017 Michigan Community College Athletic Association Athletic Director of the Year.