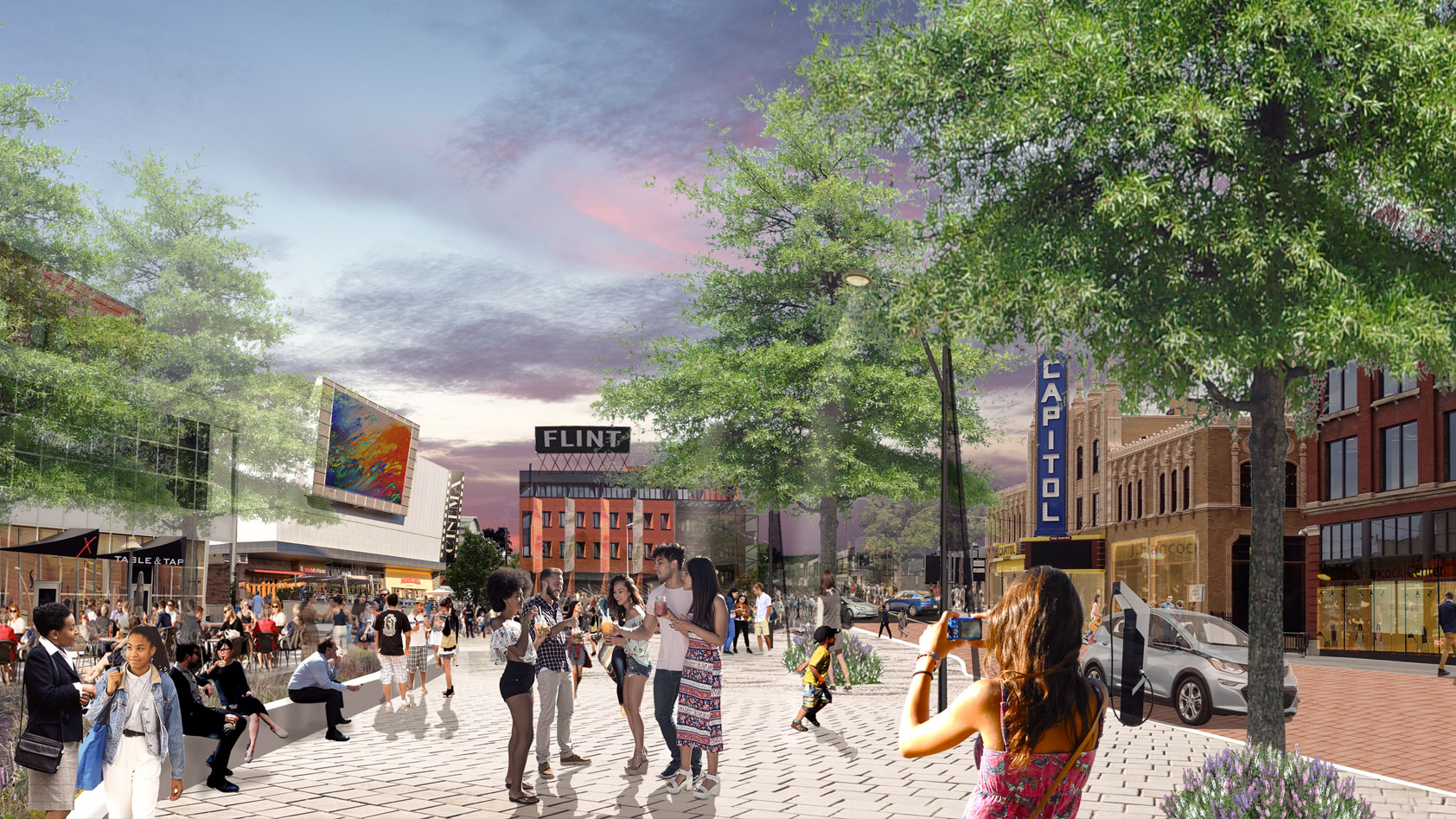 A central entertainment district along Second Street. More than 1,200 additional residential units. A network of bicycle lanes. A revamped Saginaw Street streetscape.
Those are among the possible developments outlined in the "Downtown Flint Gameplan," a new study that set out to determine which land use, placemaking and mobility enhancements are necessary or desired in the city's central business district.
The overarching goal, say those involved in the process, was to build on downtown's recent successes, including the addition of several eateries, nightspots and office tenants over the past decade.
"This is a vision to keep the momentum going," said Gerard Burnash, executive director of the Flint Downtown Development Authority.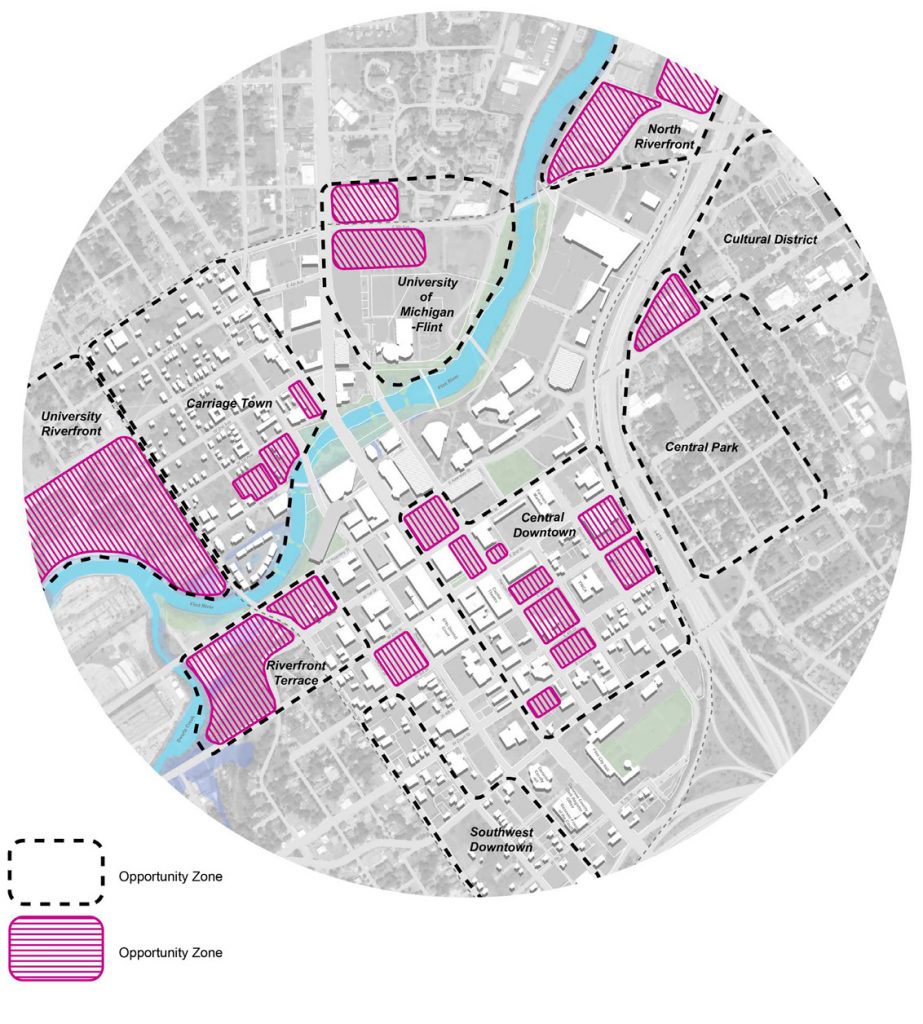 Until now, downtown redevelopment has consisted largely of a series of "siloed projects" that, while important and certainly welcome, were not part of any broader plan or vision, he said.
"But now we're at the point where we have to work together because we now have the density where one project can affect another," Burnash said.
That reasoning was echoed by Brian Larkin, associate program officer for the Charles Stewart Mott Foundation. "A lot of people are developing things downtown," he said. "We're almost built out on space. Now we have to decide where do we go with all of this.
"This report and process helps us rethink our space. Our downtown is already pretty nice and exciting, and it can be so much more."
Modeling success
The 128-page Downtown Flint Gameplan was slated for unveiling during a reception in early March at the Capitol Theatre building, capping a process that began in summer 2018 and involved several community meetings and discussions with developers, business owners and other employers, governmental officials and members of neighborhood and civic organizations.
Administered by the Aecom consulting and planning firm and funded primarily by the Charles Stewart Mott Foundation, the Downtown Flint Gameplan is the first report of its kind in at least a decade, Burnash said.
It's meant to fit in with Flint's citywide master plan while providing greater specificity on downtown issues and strategic opportunities.
Key to the Gameplan effort were a series of sessions where downtown stakeholders would envision a future central business district by moving pieces representing various developments around a tabletop model of the downtown Flint landscape.
"Then we put all the models from the different groups together and said this is what people are looking at for the future," Burnash said.
Entertainment a Number 1 priority
Recommendations ranged from the broad – making riverfront enhancements and development projects a priority – to the more specific – clustering entertainment destinations along East Second Street, with a particular concentration on the block between Saginaw and Harrison streets.
"There's already that sense of downtown being an entertainment destination," Larkin said. "Now we're talking about taking it to the next level. The thought is that this is the next step toward creating a place where people want to come down and be around."
He noted how entertainment districts such as Midtown in Detroit and Main Street in Ann Arbor help set the tone for how visitors view those cities.
"They're places that seem like more than the sum of their parts," he said. "Visitors to cities always talk about where they went and did something fun and interesting."
While the locale of the possible entertainment district is flexible, that section of Second Street already has advantages that make it an ideal spot, including nearby dining establishments, the Capitol Theatre and the park-like pedestrian plaza at the northwest quadrant of the block, Burnash said.
Plus, the area will gain another attraction with the expected opening this spring of The Eberson, an outlet at the corner of Second and Brush Alley featuring vintage arcade games, pinball and other games and a full bar offering craft cocktails, beer and snacks.
Plan of action
Other components of the Downtown Flint Gameplan call for:
• Building a new regional bus facility on public land near the intersection of Wallenberg and East Fifth streets
• Developing a framework of on-street bike lanes that connect with off-street paths to connect bicyclists with target destinations and allow them to avoid high-speed traffic
• Increasing the number of people who live downtown with the addition of town houses and other residential developments, building off the plans for a mixed-income housing project in the former YWCA building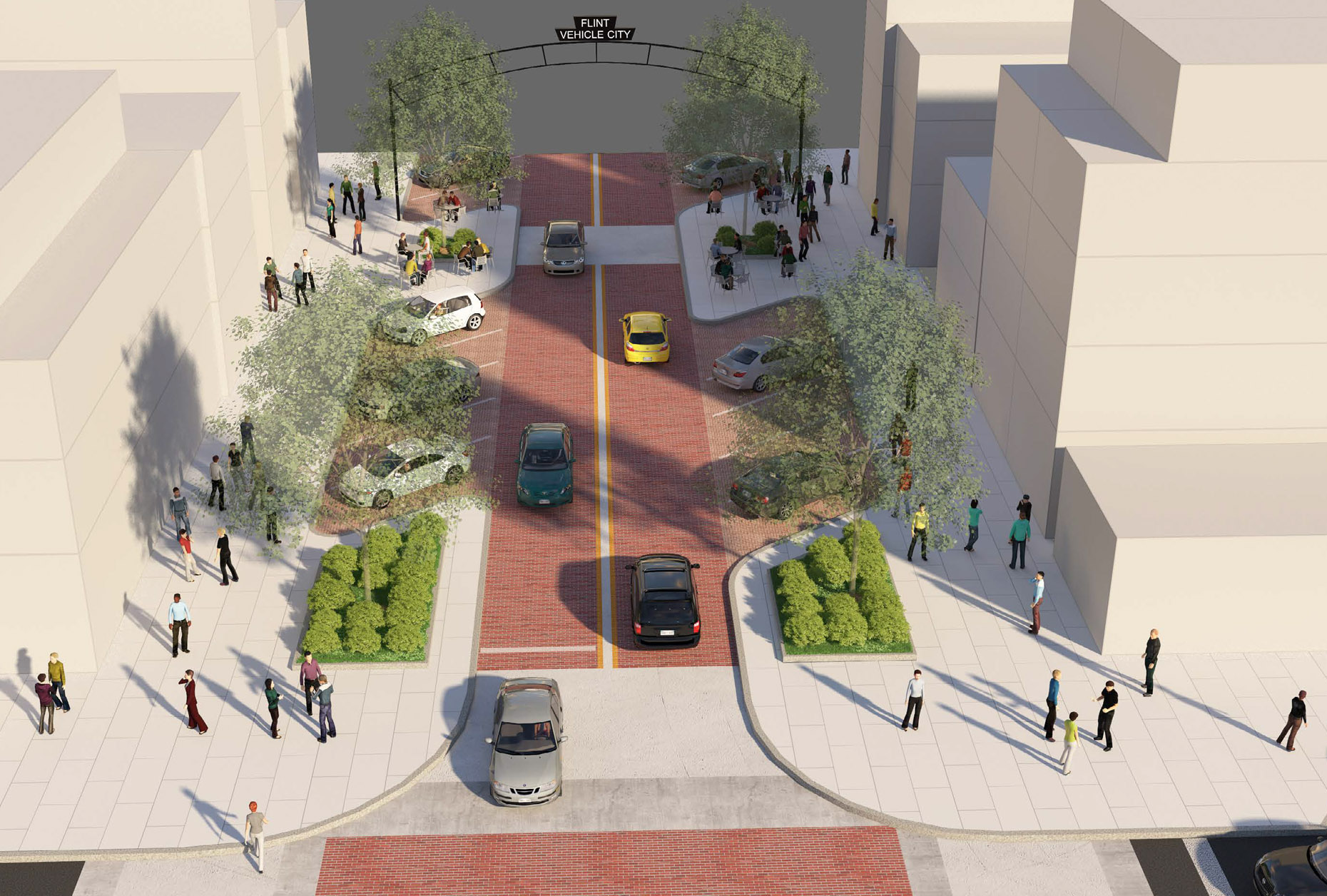 Not every idea expressed in the report will eventually become reality, Burnash said.
"But this wasn't just dreaming," he said. "Many of the people involved in creating the Gameplan already have projects in the pipeline, and this helps tie everything together.
"But I'd call it more of a template," Burnash added. "We're kind of going after the low-hanging fruit, the things we know are definitely doable, during the first couple of years, and then we'll reassess where we're at a few years down the road."
Among that "low-hanging fruit" is a planned reconstruction of the Saginaw Street corridor from Court Street to the Flint River.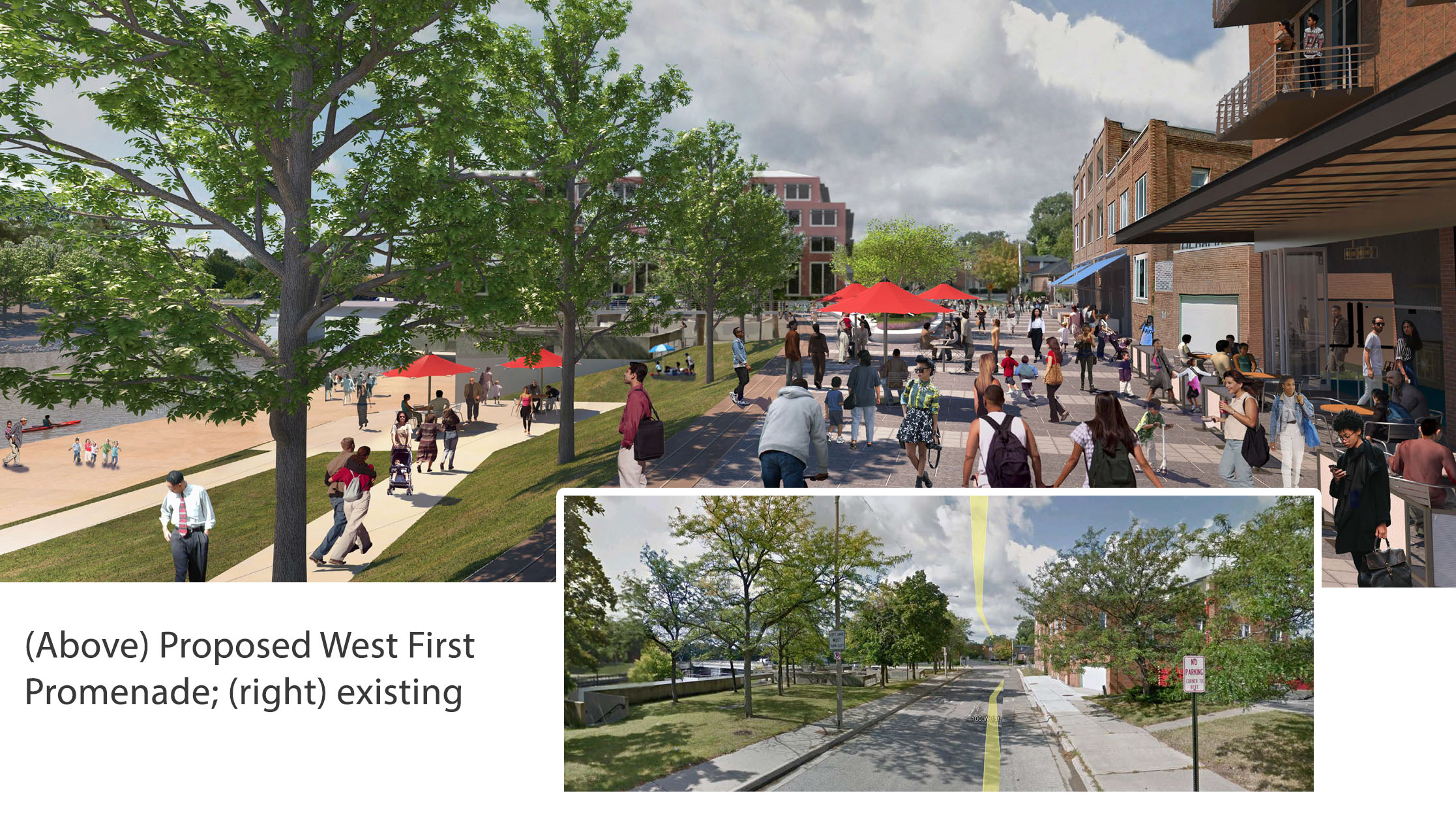 The city already has federal funding in place to begin design work for the nearly $4 million project this year, with construction slated to get under way next year.
The exact nature of that work is under consideration. But don't worry, Flint history purists: The bricks that line Saginaw are expected to remain, Burnash said.
"That's kind of one of our icons," he said.