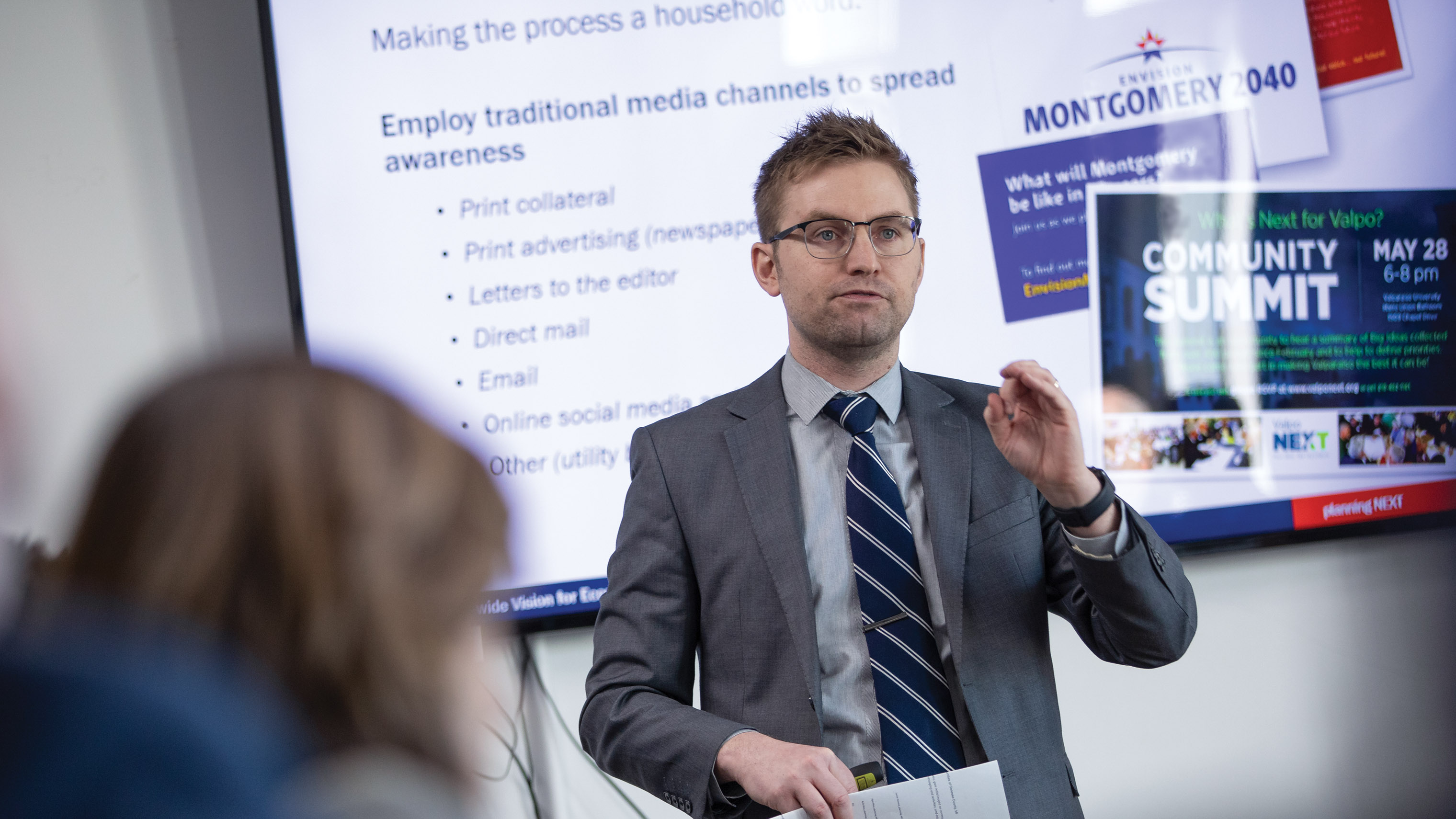 It's a straightforward question with a multitude of possible answers: What do Flint and Genesee County, as a whole, hope to become economically, and how do they make it happen?
The city of Flint, Genesee County and Flint & Genesee Chamber of Commerce have teamed up to determine exactly that.
In February, the partners kicked off what is projected as a yearlong process to create a countywide vision for economic vitality. Titled "Forward Together: A shared vision for economic prosperity," the effort will involve discussion with scores of people and groups from throughout Genesee County, including residents, business owners and managers, elected leaders, governmental officials and members of the nonprofit community – "we're casting a wide net to compile as much insight as possible," said Tyler Rossmaessler, the chamber's director of economic development.
"This is an opportunity to say, 'Hey, county, city, chamber and the business community, we all need to get on the same page in terms of what we want to be as a community and determine how to get there,'" he said. "There are a lot of interesting questions to explore."
Among those questions to explore are:
• What would the community look like to be a 'college town'?
• What does the future of autonomous driving and mobility mean for us in terms of land use and manufacturing work?
• What industries can, or should we invest in to diversify and grow our economy?
• What can we become that will attract more people to live here?
The process – which will also include gathering and compiling demographic, economic and other hard data about Flint and Genesee County – will result in a report that spells out the community's shared economic vision and the steps necessary for it to become a reality over the next decade or two.
A Forward Together steering committee of about two dozen business and county leaders held its first meeting in February. It is working in collaboration with a consulting team led by Planning NEXT of Columbus, Ohio, and that includes Ninigret Partners of Providence, R. I. As part of the process, they will hold a series of public meetings and one-on-one interviews to gather community input.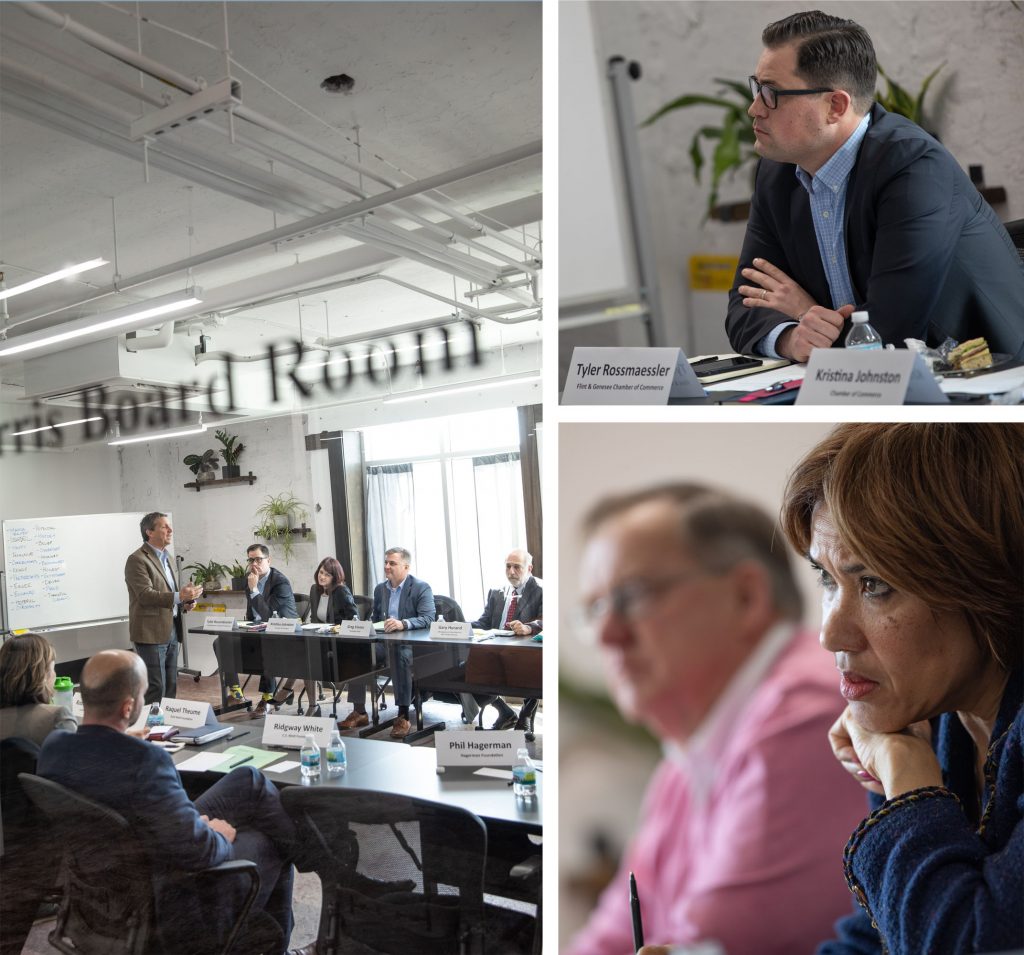 While the specific recommendations for achieving economic vitality will become known when the report is issued in about a year, it's clear that those involved in the effort are working toward one overarching goal, said Rossmaessler: "We want a place that's more robust and provides more opportunities for folks who may not have opportunities today."
Blueprint for action
It's also a process that participants are taking seriously.
This isn't a document that will merely sit on a shelf, vowed Rodrick Miller, Flint's economic development director.
"Reports like this are integral parts of the economic planning process," he said. "If you don't have a plan, you won't get anywhere. It's a blueprint that is really central to ensuring continuity in planning efforts even when officeholders and administrators change."
Derek Bradshaw, director-coordinator of the Genesee County Metropolitan Planning Commission, pointed to how a similar report has guided creation of an interconnected system of recreational trails throughout the county in recent years. The plan outlines each community's role in building the system and how it fits into the broader trailway effort.
"So we've already seen success in Genesee County where there's an overall common vision to go after something," he said.
The Forward Together process is likely to result in the most comprehensive report of its kind in Genesee County, Bradshaw said. Other documents have similarly addressed the community's economic future, but those were typically prepared merely as requirements of grant applications and were not as comprehensive as Forward Together – nor as inclusive, he said.
Cooperation is key
What's unique about Forward Together is that the chamber, county and city are equal partners in the effort, participants say.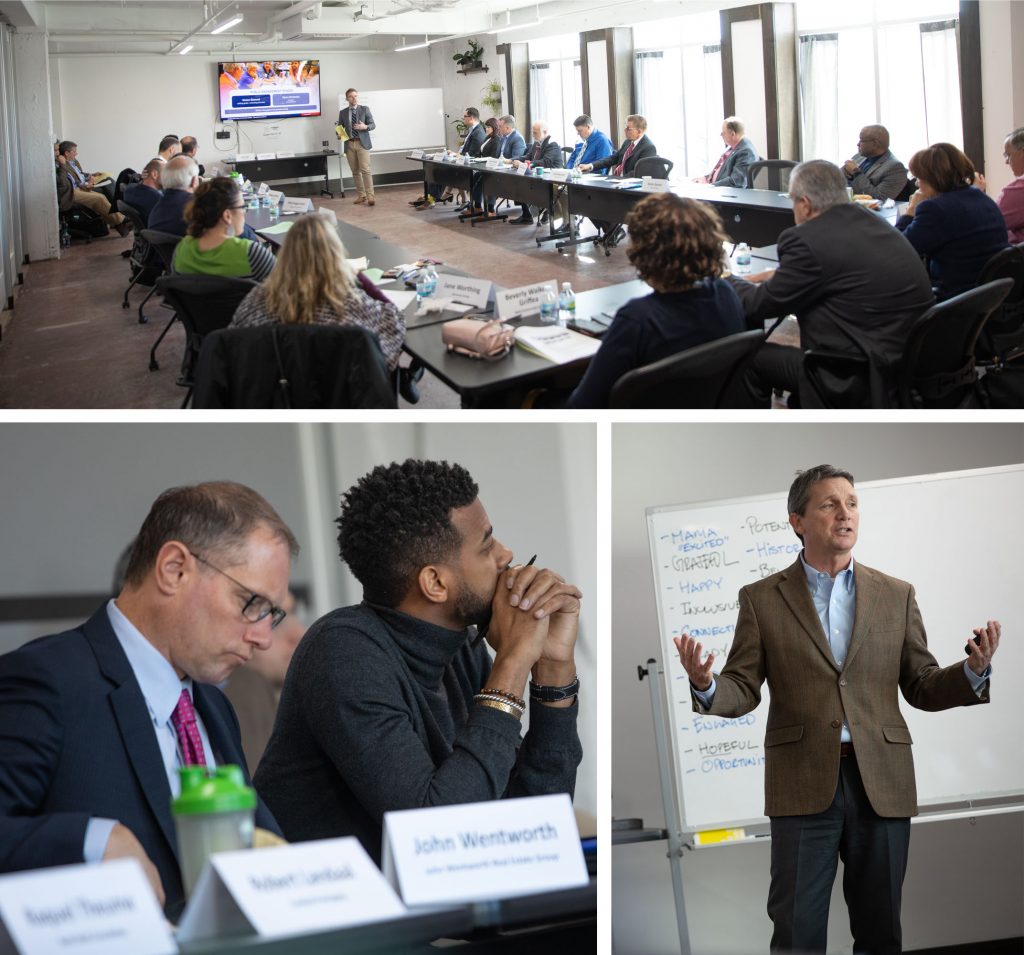 "Historically, Flint has had the reputation of being siloed from the rest of the county," Miller said. "Our goal is to show that we're also part of the team. Our default has to be that we realize our objectives overlap."
Indeed, Flint and outlying Genesee County have not always aligned economic efforts, Rossmaessler said. "Sometimes there's the sense that if not for Flint, Genesee County would do just fine. But that's neither true nor good. We need each other. So, we want to make sure we're working together as much as possible."
Just as important as whatever specifics emerge from the Forward Together process is the fact that it's a countywide cooperative effort, Bradshaw said.
"I think that's the key to seeing some sort of countywide economic success. Everyone has to be working toward a common goal."
Autonomy retained
But agreeing to cooperate economically doesn't mean communities will lose autonomy, Forward Together participants stress. Individual municipalities, of course, are still expected to pursue projects on their own and develop economically as they desire.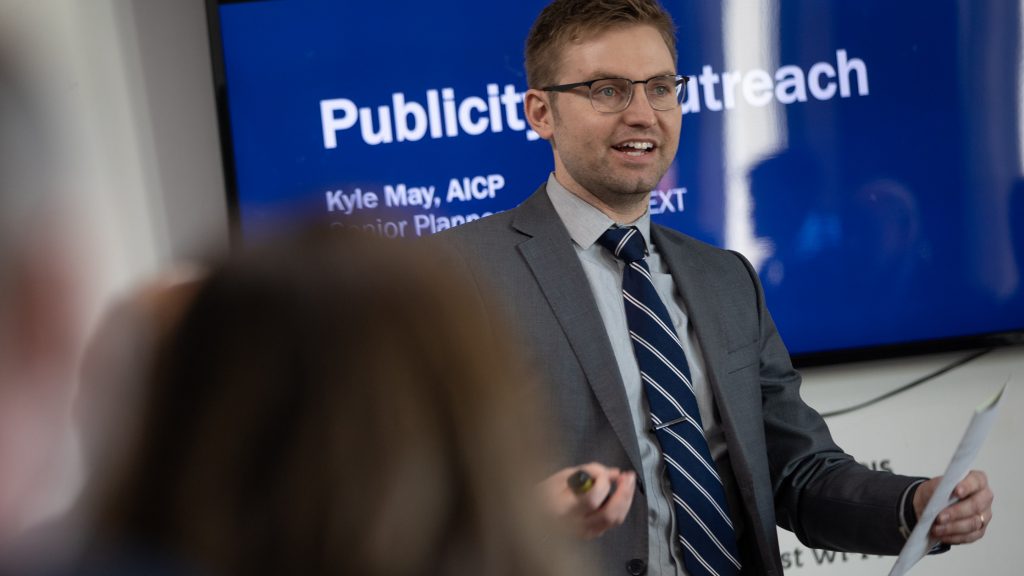 What Forward Together will accomplish is to help comm unities understand how what they're doing fits in with the broader vision for county, keep lines of communication open and identify ways the region can cooperate as needed to promote economic progress, wherever it might occur in the county, Bradshaw said.
"The reality is, if a new business or housing development comes to Genesee County, we all win," he said.
For its part, Miller noted, Flint has already identified five industries that it is aiming to attract and develop within the city: advanced manufacturing, transportation and logistics, creative arts, cannabis and blue and green technology. The latter, beyond providing economic opportunity, would offer the added benefit of helping reshape the city's image from an environmental standpoint in the wake of the water crisis, Miller said.
Ideally, the Forward Together report would align with those goals, but at the least he expects it to spell out how the city and surrounding communities can work together for their mutual benefit, he said.
A plan of action
Rossmaessler offered an example of how Forward Together could promote economic development. Purely hypothetically, the community could collectively decide that it wants to attract an Amazon hub. The report would detail the infrastructure an operation like that would require, assess what's in place currently, outline what else is possibly needed, assign responsibility for adding it and identify possible sources of funding for its development.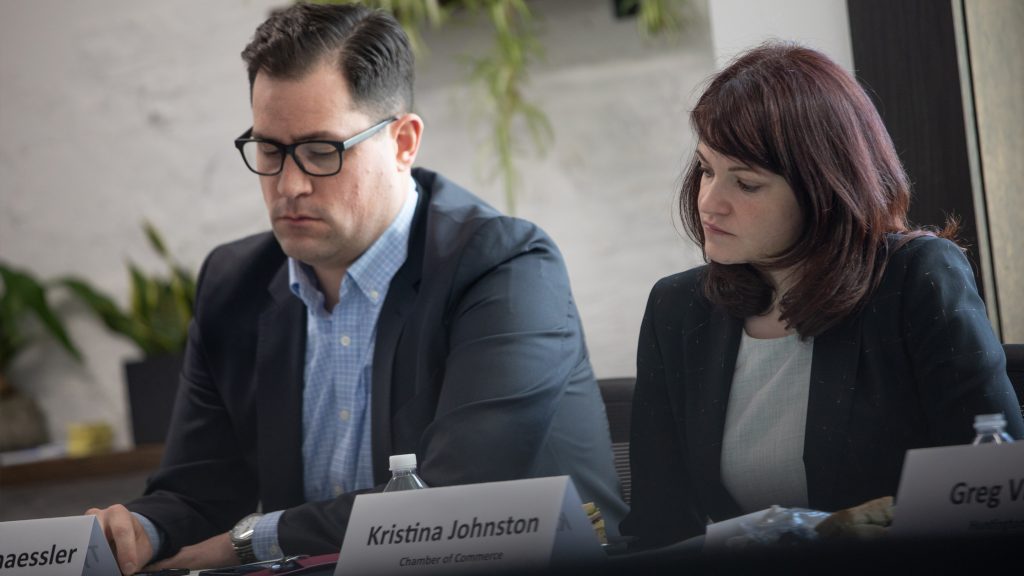 There's also the matter of workforce development. An operation such as Amazon would require a large number of computer scientists. Is Genesee County the type of place they would want to live, and if not, what would have to happen to attract them? Forward Together would address those questions.
Another possibility is a desire to become more of a college town, Rossmaessler said. Forward Together would dig deep into such considerations as whether the community has adequate student housing.
It's that level of detail that's key to the process, Bradshaw said. "The plan is only as good as the implementation behind it."
Echoed Rossmaessler: "It's great to dream, we will need to move to action."
At the same time, it's important to have a realistic economic vision, he said.
"In the 1950s and 1960s, our area was a place of great economic vitality. We are not trying to go back to that time and rebuild the same thing," Rossmaessler said. "We are trying to build something new, a more sustainable and vibrant future, together."
However, Genesee County's current assets are often undersold, Bradshaw said. "Genesee County pretty much has anything you might be looking for – open land, trails, industrial developments, small towns or urban settings. I just don't know that we understand that, and we need to do a better job of telling people about it."