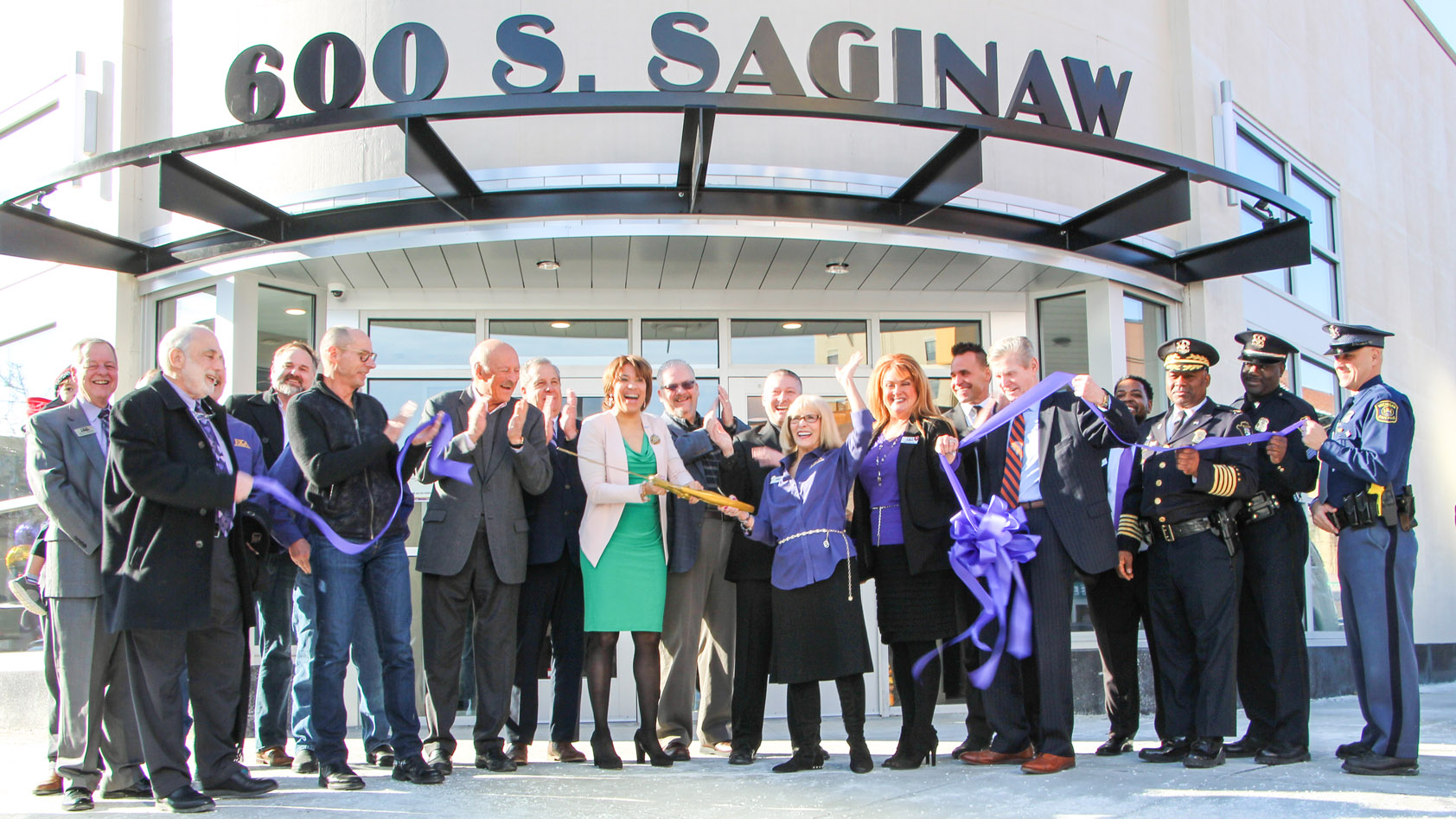 Congratulations to our members on the move featuring FGCC members' grand openings, promotions, new hires, recognition and milestones
(Featured) ELGA Credit Union, 600 S. Saginaw St., on March 8. The credit union opened its downtown Flint branch in a newly renovated building.
.
Member News
---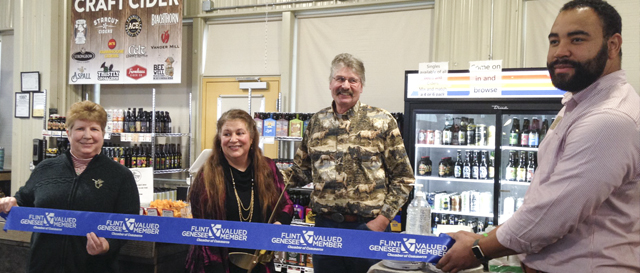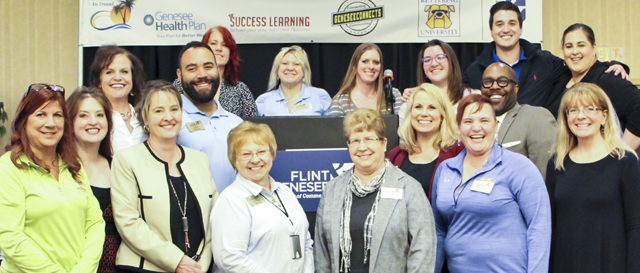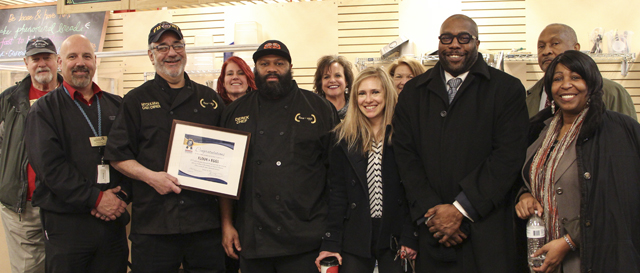 Promotions, New Hires and Recognition
---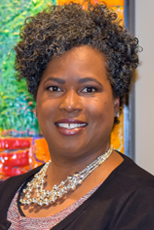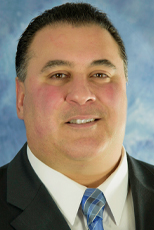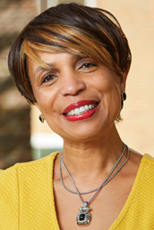 The Ruth Mott Foundation announced the hiring of Raquel R. Robinson as its new vice president of programs. Robinson brings to the foundation over 20 years of management and program experience in higher education, human service organizations and philanthropy, including three years as president & CEO of the Southfield Community Foundation. She most recently served as the interim executive director of Michigan Campus Compact, a statewide association that builds civic engagement into campus and academic life.
Nino Sapone is the deputy airport director of operations and maintenance at Bishop International Airport Authority. Sapone, who over 25 years of industry experience, is an accredited airport executive through the American Association of Airport Executives and most recently served as vice president for airport operations at Pittsburgh International Airport.
Spud Software recently added two project managers and three developers to its team. Project managers Denice Febbraro and Ellen Munsey; developers Alex Latunski, Zack Garza and Kyle Gibbs.
Security Credit Union announced that President & CEO Christopher Estes is the recipient of The Salvation Army Genesee/Shiawassee Regional Command's 2018 Jack Hamady Humanitarian Award. The annual award recognizes an individual or organization that embodies similar goals for the community as The Salvation Army. Recipients are honored for their civic responsibility and leadership and demonstrate longevity of commitment to our community and the youth.
Dr. Beverly Walker-Griffea, president of Mott Community College, received the Mildred Bulpitt Woman of the Year Award from the American Association of Women in Community Colleges on April 14 at the organization's annual awards breakfast. The award is given for outstanding leadership and mentorship to provide opportunities for women in community colleges. Dr. Walker-Griffea was recognized for her tireless work uplifting and leading women, championing social justice and crafting communities where all can succeed.
---
Business News
American Airlines announced nonstop flights to Charlotte, N.C., from Flint's Bishop Airport. "This is a game-changer for Flint Bishop Airport," said Airport Director Craig Williams. "The entire region will have nonstop jet service to the East Coast with easy connections up and down the seaboard, as well as internationally. All of this in addition to American's current service over Chicago O'Hare." The new Charlotte flights connect well to popular domestic destinations like Asheville; Boston; Bangor; Baltimore; Memphis; Newark; Philadelphia and Savannah, along with international hot spots like Aruba; Barcelona; Dublin; Madrid, Montego Bay, and the new flight to Munich. On April 1, United Airlines launched its fourth daily flight from Flint to Chicago O'Hare, increasing its seats in the market by almost 25 percent.
Al Serra Auto Plaza is a recipient of General Motors' Dealer of the Year Award for 2018 for its Chevrolet and GMC brands. It's the 18th straight year Al Serra Chevrolet has accomplished the feat, making it one of only a handful of dealerships nationwide to receive the award every year since its inception in 2000. The GM Dealer of the Year program honors a few select dealers from across the country, based on exceptional performance in sales, service and customer satisfaction.
Consumers Energy on Mar. 8 presented General Motors with a payment worth over $2.8 million for energy-saving upgrades at the automaker's Flint facilities that benefit the planet and Michigan's prosperity. "General Motors has made a commitment to sustainability, and we are pleased to work with them to take actions that are good for their customers and all of Michigan," said Brian Rich, Consumers' senior vice president for customer experience. Consumers presented the energy efficiency payment at GM Flint Assembly, where the automaker has completed 21 energy-saving projects in the last year that included a new energy-efficient body shop and building-wide lighting upgrades.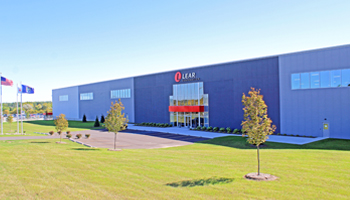 E&L Construction Group was presented with the "Build Michigan Award" by the Michigan Association of General Contractors for Lear Corp. seating assembly facility in Flint. The award recognizes construction management excellence for projects constructed in Michigan. "We were proud to be selected as the general contractor and contribute to the comeback story of Flint," said E&L President & CEO Greg Krueger. E&L began construction of the 168,000 square foot facility in October 2017 and completed in May 2018.
Bellevue University, one of the nation's leaders in preparing students for lifelong success with career-relevant knowledge and skills and a partner with Mott Community College, announced the launch of a new 10- percent online Bachelor of Science in Hospitality Management degree program. The program prepares students for diverse careers in event venues, resorts, hotels, and restaurant and food service companies, and provides a holistic foundation for the business of hospitality.
Gaines Jewelry, Inc. has been rated the #1 jeweler in Genesee County and #2 in Michigan, based on online reviews at topratedlocal.com. "We are, of course, pretty proud of the achievement," said President and Owner R. David Gaines. "There is nothing more flattering than praise from customers who have had great experiences and that is what this award is based on."
Genisys Credit Union recently presented the Highland Downtown Development Authority a Spirit of Main Street Micro Business Grant. Genisys has partnered with the Oakland County Main Street Program to provide grants that will help support the newer, small businesses and in turn, create stronger downtown communities. "It is so important to invest in our communities," said Genisys President & CEO Jackie Buchanan. "We are happy to be able to help local businesses and look forward to their continued success."
Dort Federal Credit Union was recently honored with two Diamond Awards, which recognizes outstanding marketing and business development achievements in the credit union industry. The award was presented by the CUNA Marketing & Business Development Council, a national network of over 1,300 credit union marketing and business development professionals. Awards are given in 36 categories, ranging from advertising to community events. Dort Federal won the Complete Campaign category for two entries: Boost Checking, high-interest checking account, and Every Step You Take, a brand awareness campaign. Award winners were recognized at the council's 26th annual conference held March 20-23 in Las Vegas.
The University of Michigan-Flint's EDA University Center for Community & Economic Development on May 8 will host Mark Muro, senior fellow and policy director of the Metropolitan Policy Program at Brookings, who will present his research on automation, labor market trends and the future of work. The event will be held at the historic Durant-Dort Factory One in Flint. The luncheon is open to the public and free of charge, thanks to generous support from the Charles Stewart Mott Foundation.
The Food Bank of Eastern Michigan presented awards to volunteers, individual donors, companies and other partners for their support in 2018 at the annual Partner Recognition Luncheon on March 26. President & CEO Kara Ross thanked the many partners for a successful 2018 Holiday Campaign, which featured more than 150 activities, events and food drives, and raised $730,000 and 52,000 pounds of food. It enabled the Food Bank to provide 4.4 million meals through its partner agencies. Major partners included Biggby Coffee, the Flint Firebirds, Kroger, MLive, Outfront Media, The State Bank, Security Federal Credit Union, Financial Plus Credit Union, Genisys Credit Union, Skaff Furniture and VG's. ABC 12 School Spirit Challenge, in partnership with ELGA Credit Union, was also highlighted. Retail store partners recognized and Hunger Hero Awards were presented.