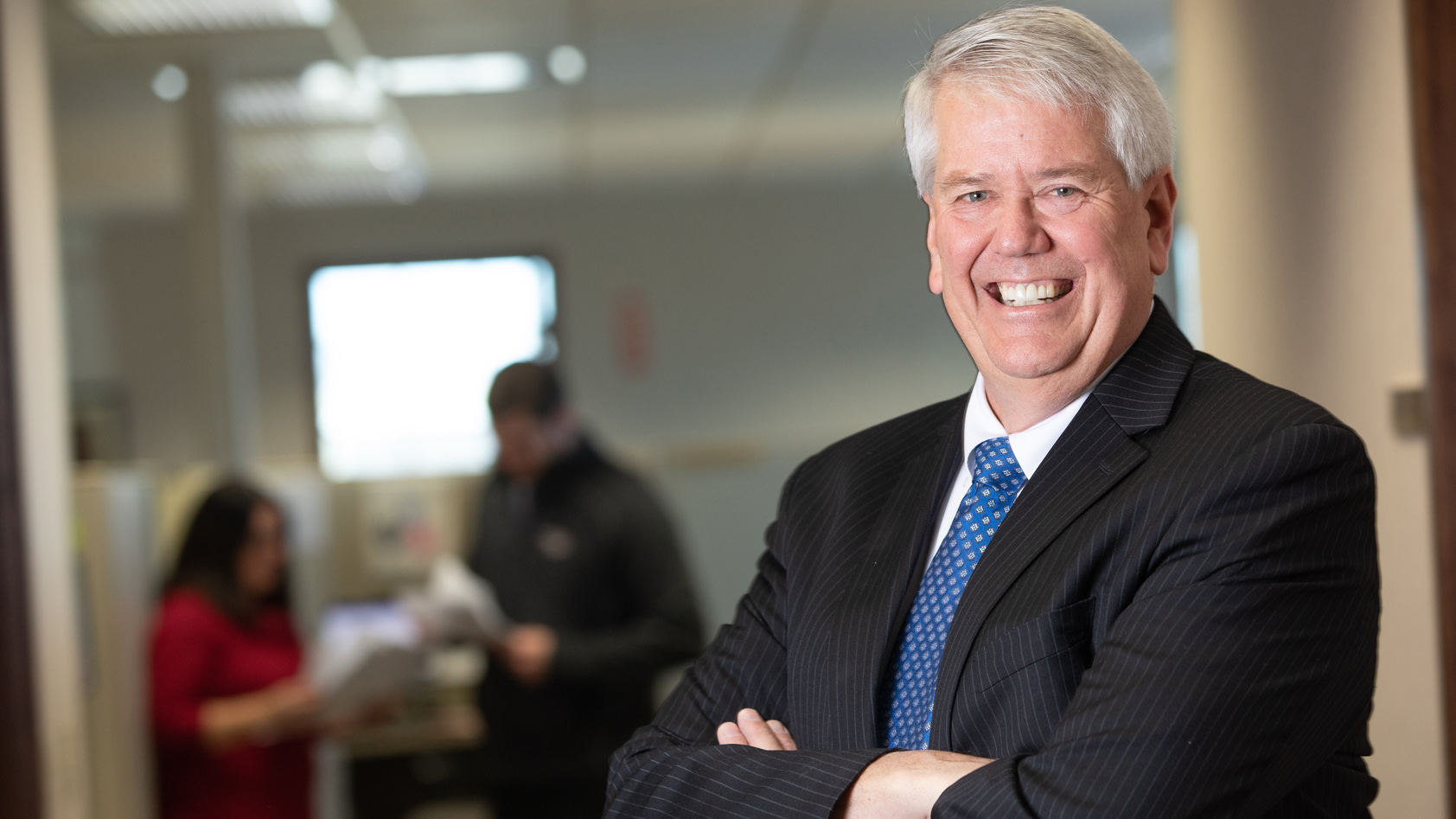 Lewis & Knopf has seen a lot of changes in the Flint area, and in the nation's tax laws, since the firm's founding more than eight decades ago. The secret of its continuity rests with its people; its clients; and its investment in the community, says Director Thomas Shade.
"It is unusual for a business to be around 80 years, but it is even more unusual for a professional services firm to be around that long," said Shade, who's been with Lewis & Knopf for 40 of those years.
"I attribute (the firm's longevity) to the fact that, number one, we are good at what we do. Second, we are nice people and we have a team that likes working together. Third, we have the great support of our clients. We are very blessed."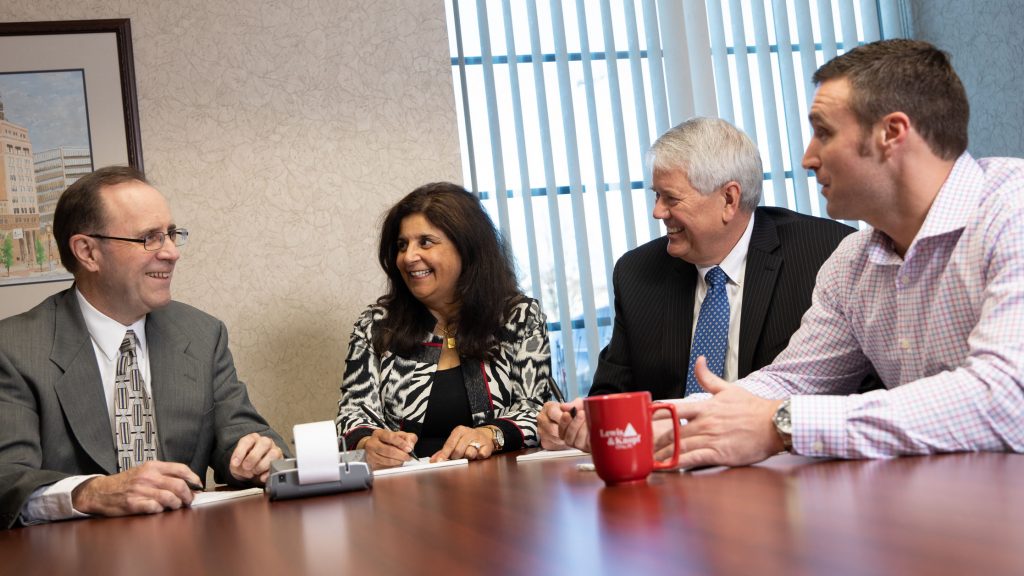 And with tax season in full force, many have questions about the impact of the latest changes in the tax laws and whether they should enlist the help of a certified public accountant, or CPA. So, it is critical that the specialists at Lewis & Knopf stay on top of on every aspect of the tax laws to put that expertise to work for their clients.
"Things are getting more and more complex every day," Shade said. "We are being proactive to stay in the know and ahead of those changes to keep our clients abreast of those changes."
The full-service accounting and consulting firm helps clients achieve financial success across a broad range of needs, including assurance, consulting, estate and trust planning, small business services and taxes. It works with individuals, big businesses and not-for-profits, with closely held, family-owned businesses making up its largest client base.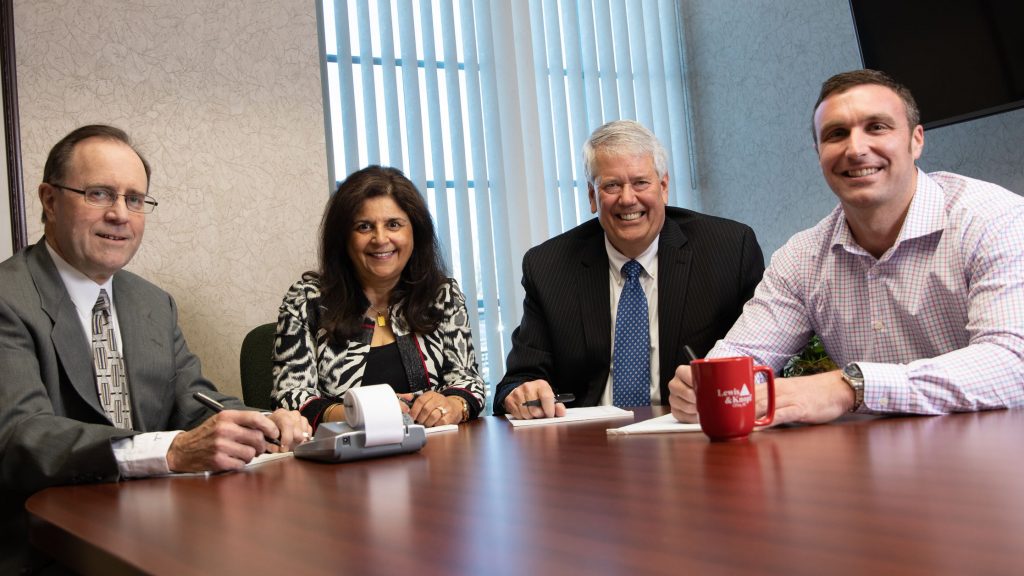 "We help our clients achieve financial success and build legacies," he said. "We are just good at that."
Lewis & Knopf also has established a legacy of its own, as a community stakeholder to complement its reputation as a trusted financial advisor.
The firm prides itself on taking an active role in many benevolent organizations working for the betterment of Flint & Genesee. In fact, team members serve on more than 25 community boards, including the Crim Fitness Foundation, United Way of Genesee County, Flint YWCA Foundation and Catholic Charities of Genesee & Shiawassee Counties. It also sponsors annual events for multiple chambers of commerce as well as provides sponsorships for the Boys & Girls Club of Flint, Voices for Children Advocacy Center (formerly the Weiss Child Advocacy Center) and many more.
Shade, who will celebrate his 40th anniversary with Lewis & Knopf in April, was a partner with the firm for about 30 years, taking on an administrative and leadership role. Although he could have simply retired, he stayed on as many of the firm's former partners do.
"When I turned 60, I retired as a partner," Shade said. "At a lot of CPA firms, when you retire you are done, you are out the door.
"Not at Lewis & Knopf. We want our partners to stay on as long as they want to. For one, it helps our clients transition to the next generation of leadership, and because our partners want to stay. Our retired partners are quite often our best employees!"
It's that combination of steadiness and experience that has helped to make Lewis & Knopf both an industry and community leader.