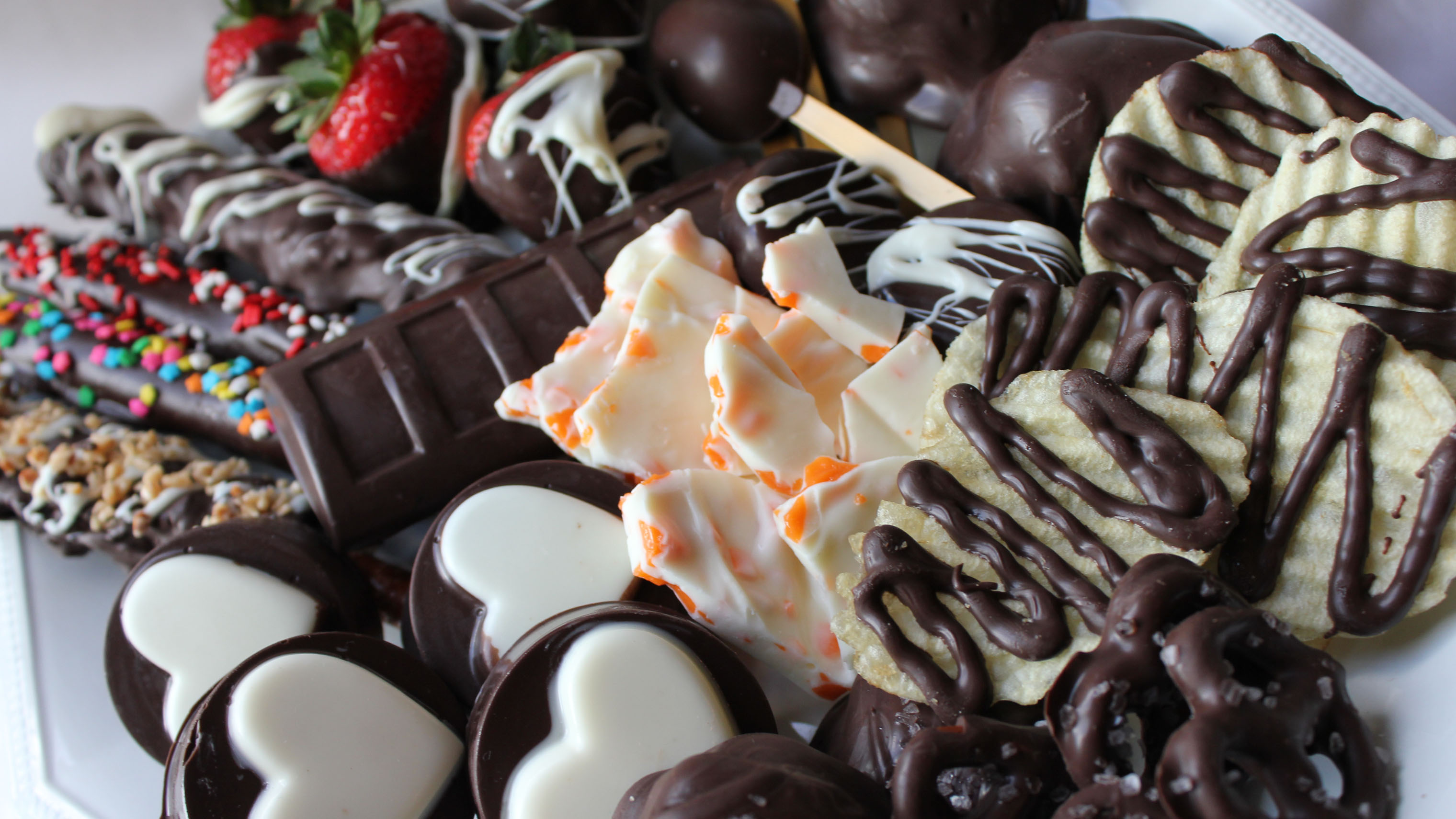 Suzanne Shew is often a fixture at Flint & Genesee Chamber events. Chances are you even saw her at the December Chamber Luncheon sporting the ugliest sweater in the ballroom, which, by the way, earned her first place in the annual Christmas competition that celebrates good cheer, holiday spirit and bad taste.
However, aside from her warmth and quick smile, Shew is perhaps best known as Flint & Genesee's favorite chocolatier and for delivering great taste throughout the region under the name Sweets By Suzanne Marie.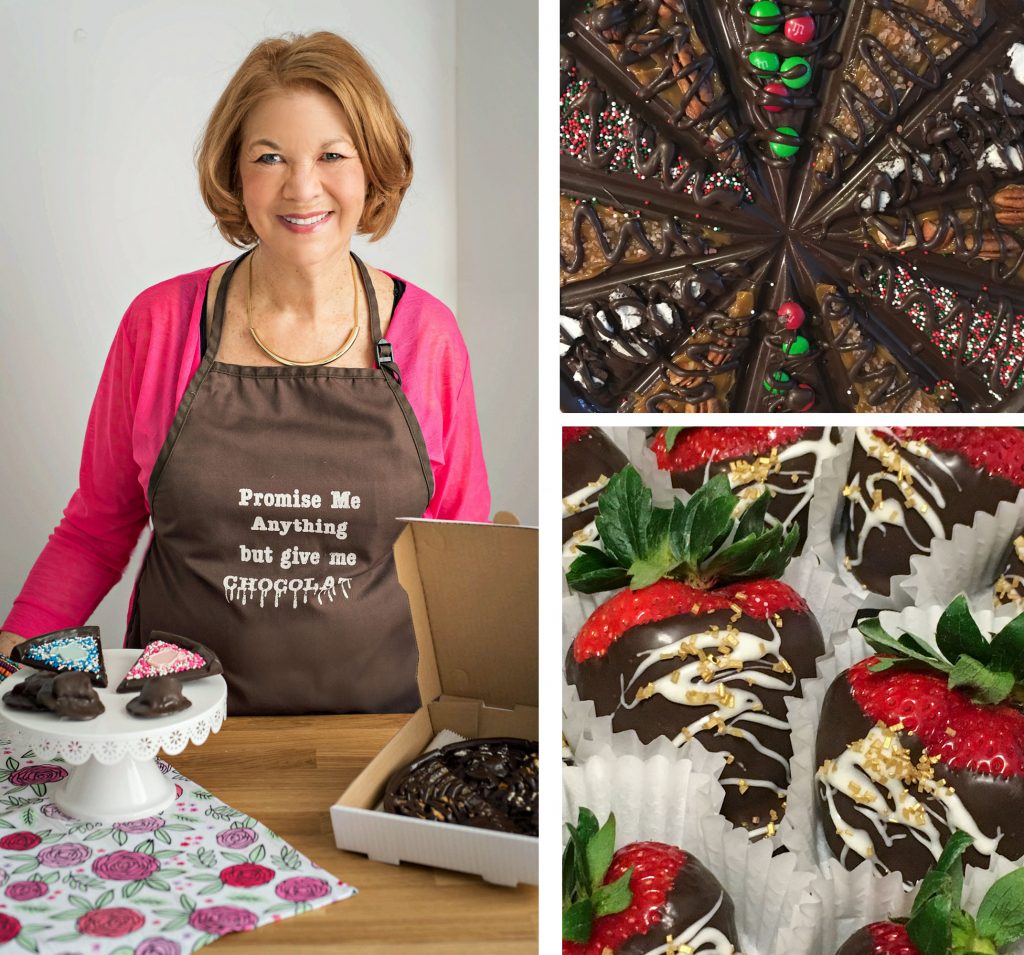 "My signature chocolate is the Turtle. That was the first chocolate I really created," said Shew, who has been making candy professionally for four years. "The Turtle is, of course, pecan, caramel and chocolate. My (version of the) Turtle has soft caramel inside, which really makes it different than any other. … I like chocolate with stuff in them."
Sweets By Suzanne Marie also created a version specially for peanut butter lovers, called "the Murtle." It combines pretzel, peanut butter and dark chocolate, topped with and Himalayan pink salt.
"I started playing with other recipes. Last year, I came up with the chocolate pizza. I had heard of them and had never seen one in this area. They are very popular. I have made probably 100 of them this (past) holiday season," she said.
Other sweets include Kahlua® cake truffles, chocolate s'mores, chocolate covered strawberries, chocolate coated kettle corn, and cinnamon-sugar roasted almonds – her newest creation that's "going over very well," she said.

"What makes me a little different than a lot of chocolate vendors is I make everything fresh. So when you come to me, I don't have shelves of chocolate that I go to. And I use as many Michigan-made products as I can," Shew added. "The kettle corn I get is from a local vendor."
Although Shew has been making chocolate for 30 years, primarily as a hobby for friends, family and co-workers, Sweets By Suzanne Marie was borne of necessity.
"I'd been in real estate for 20 years and then I left that and took another job. And then, I got laid off. I didn't have a job," said Shew.
"I was a mature adult. Not a lot of people were looking for mature adults to hire. I didn't have a degree. The employment I was looking at didn't pay enough to support me, so I had to come up with an alternative," she said. "I loved making chocolates and I knew people loved them.
"It was a little scary," she paused, before adding: "It was a lot scary, at first, to try it."
But Shew decided to "jump into it with both feet. … I just decided: I'm going to make it happen. I'll give myself one year. And if it happens, I'll continue with it, and if it doesn't, I'll look for a job. That was four years ago."
The home-based confectionery serves a growing number of clients locally, including Dort Federal Credit Union, the Flint Firebirds, real estate agents and producers of special events (wedding, retirements and showers).
"I will do chocolates for anybody, but my main focus is on corporate business. I can do favors. I can do full sweets' tables. If they want more than chocolate, I do work with bakers and can bring in other items as well," she said. "My goal for 2019 is to do more work with wedding planners."
Although largely a single-person operation, Sweets By Suzanne Marie employed four part-time people to help service the holiday traffic. In addition, she has used part-time staff to meet the turnaround time for other large jobs. Shew, whose basement is full of supplies, also sees 2019 as a transitional year.
"Probably by the end of this year, I'm thinking I'll outgrow this (space) and will be looking for a kitchen."