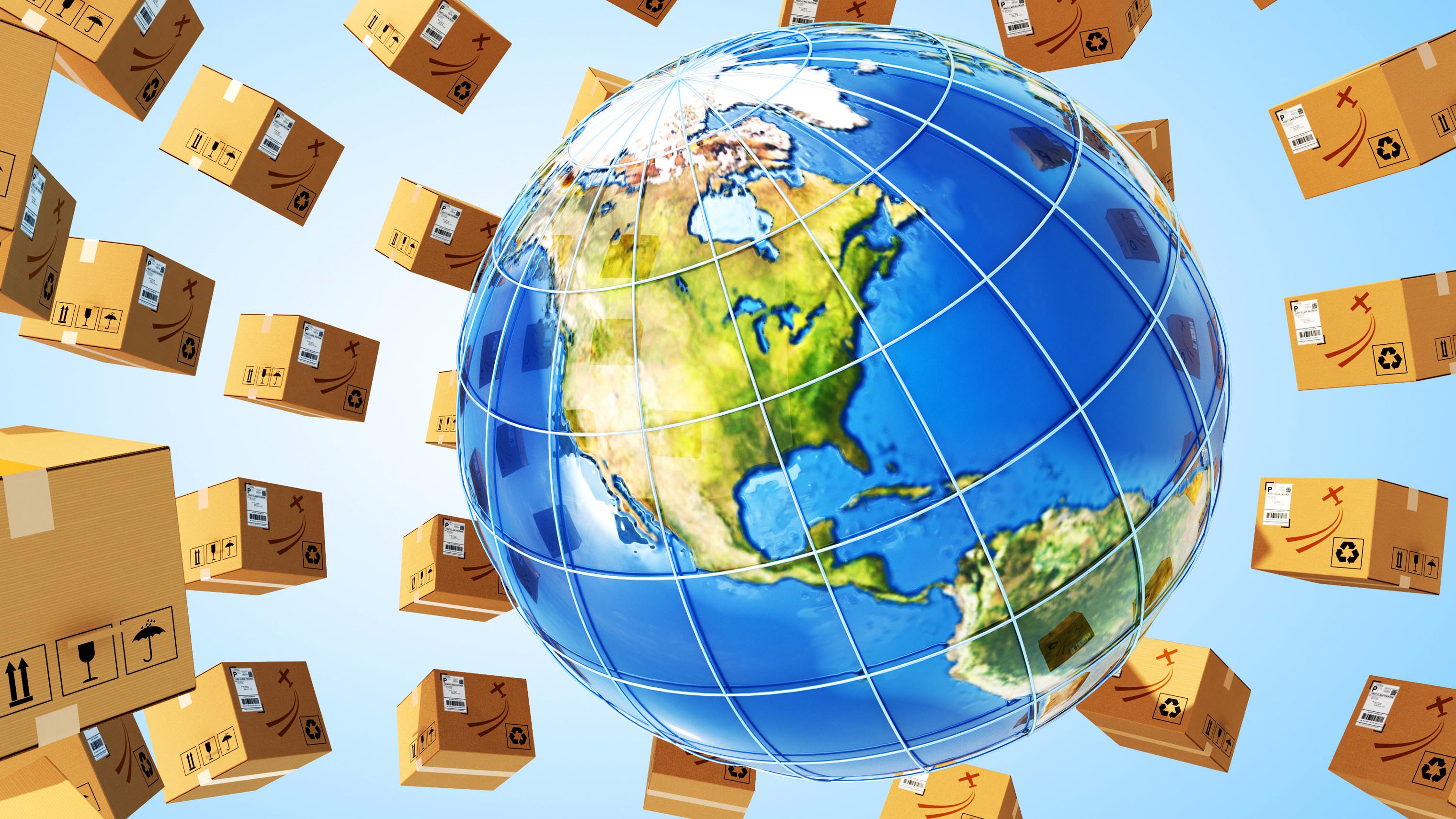 International trade is a vital component of strong, healthy economies, and small businesses play an essential role in reaching beyond our borders to sell their goods and services abroad. In fact, the U.S. Chamber of Commerce reports that small businesses represent 98 percent of all U.S. exporters.
That figure includes businesses in Flint & Genesee, which collectively exported more than $535 million in product, produce and services globally in 2017 (the most recent annual data), according to the Office of Trade and Economic Analysis at U.S. Dept. of Commerce. And, thanks to support from the Michigan Economic Development Corp. (MEDC), local companies are working to make greater inroads into the global marketplace.
AeroTrain Corp. and Global Automation Technologies, LLC are among a handful of local companies expanding their global reach and increasing the value of their export market by way of the MEDC's MI-STEP. Funded in part through a grant with the U.S. Small Business Administration, MI-STEP – an acronym for Michigan State Trade Expansion Program – is designed to stimulate job growth by helping Michigan small businesses to export their products. It has three primary objectives:
• Increase export sales by Michigan companies
• Increase number of new-to-export companies
• Increase entry into new markets by companies already exporting
AeroTrain Corp. – a developer of customized training products and training solutions for aviation training institutions, including high-quality, computer-based training courseware for aircraft systems – was awarded a STEP grant of $4,847 for its China Trade Mission in 2018. The Flint-based company reports that 75 percent of its business comes from international customers, located mainly in Indonesia, Thailand and Malaysia. The company has also received grants in 2014 and 2015.
"Two of the grants were for trips outside the U.S. for trade and marketing purposes," said Rene' M. Sokolowski, AeroTrain's business operations coordinator. "The third was for international translation services. We expect to continue to increase our export sales in the future."
Meanwhile, Global Automation Technologies, LLC was awarded MI-STEP grants of nearly $9,000 in 2018 to expand its customer base abroad. Headquartered in Grand Blanc, the industrial automation company integrates robotic systems for OEM manufacturers and Tier I suppliers in the automotive and non-automotive industries. Projects include robotic body shop systems, robotic sealing and robotic painting systems.
"Right now, our exports make up about 17 percent of our revenue for 2018. At the start of the year, it was less than 10 percent," said President Shawn Rimmell, who credits grant program for helping to open doors to markets in South Africa, Singapore and Germany. Global Automation also see potential in Indonesia and Malaysia.
Other companies in Flint & Genesee that have benefitted from MI-STEP in recent years include FlowerHouse, Flexible Automation, Inc., Hougen Manufacturing, Inc., McDunnough, Inc., The Coffee Beanery, American Machining, Inc. and Genesee Packaging, Inc. 
Over the past 13 years, total exports from Flint & Genesee has fluctuated from a high of more than $1.2 billion in 2005 to a low of $367 million during the recession years of 2010 and 2011. Between 2013 and 2016, the region saw a steady rise, peaking at nearly $612 million in 2016.
According to the International Trade Administration (ITA), the largest industry sectors for exports from Flint & Genesee in 2017 were: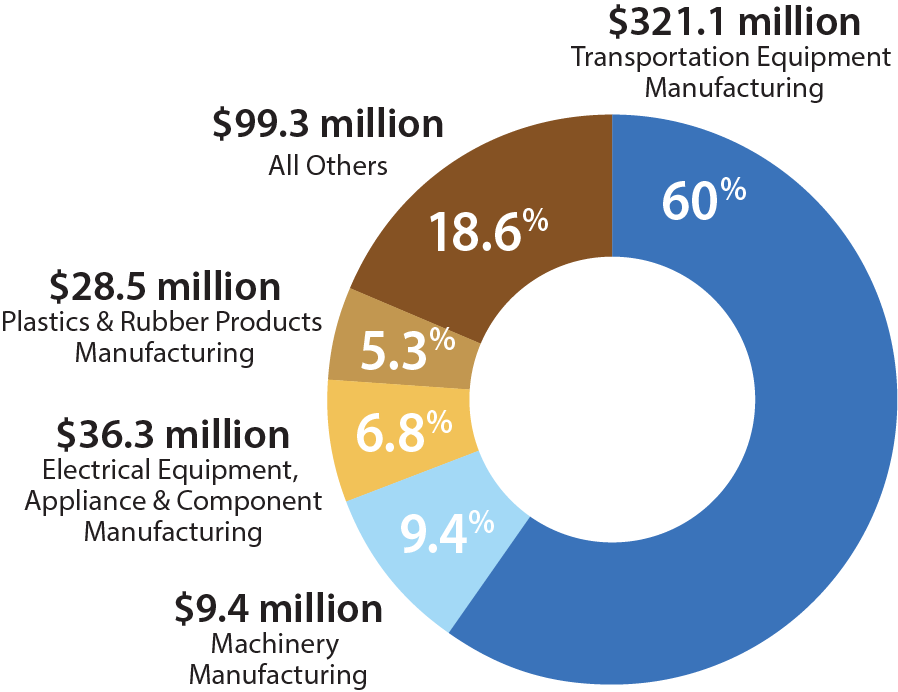 The destination of the goods and services produced by companies in Flint & Genesee was dominated by countries of the Asia-Pacific Economic Cooperation, a consortium of 21 Pacific Rim member economies. ITA reports that exports to the member economies totaled more than $501 million in 2017.
And that part of the globe remains fertile for some local companies.
"Our focus is to explore new markets, Singapore and Southeast Asia," said Rimmel. "We use the (MI-STEP) grant sales activities to lead to more orders.
"We hope to increase the exports of our integration services and engineering to 40 percent and to increase our headcount by another 25 percent (to support the growth). We have strong potential projects in Thailand, Indonesia and are expanding our offers in South Africa."