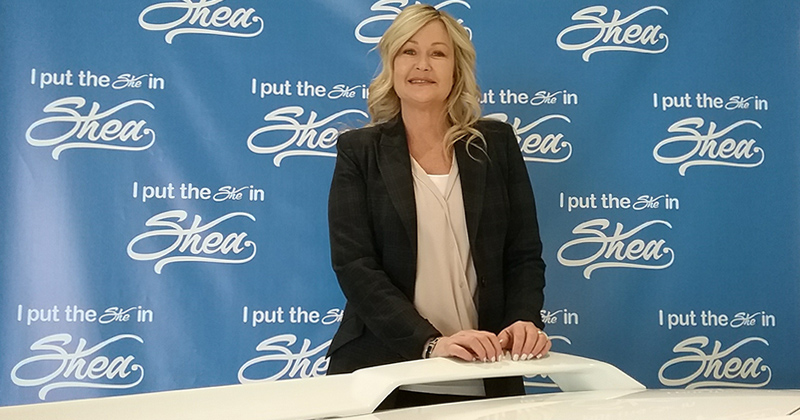 Motherly advice has shaped the way Stacy Shea Fields, the owner of the Shea Automotive Group in Flint Township, runs her business.
"Mother would tell us that she didn't really care so much about what we chose to do for a living or how much money we would make, as long as we would do the right thing every day: Always be fair, always treat people properly, and do a good day's work.
"Those are the kind of things we try to model around here," Fields said, "and so far, we have been successful."
A personal touch
It was a bit of a rough start, however, for the General Motors dealership after she and partners purchased it in May of 2019 from Patsy Lou Williamson. First, there was a shortage of parts because of a GM workers' strike, then came a shortage of inventory because of COVID.
"But we made it through by focusing on relationships in the workplace and the community."
That starts by treating customers and employees equally and like family members (attending important events, for example), she said, something she models. So, she might come over and chat with you as you are waiting for service on your car.
Or you will see her chatting and joking with employees. She sends cookies to each new customer and includes her card with her direct phone number.
"And I actually pick up the phone."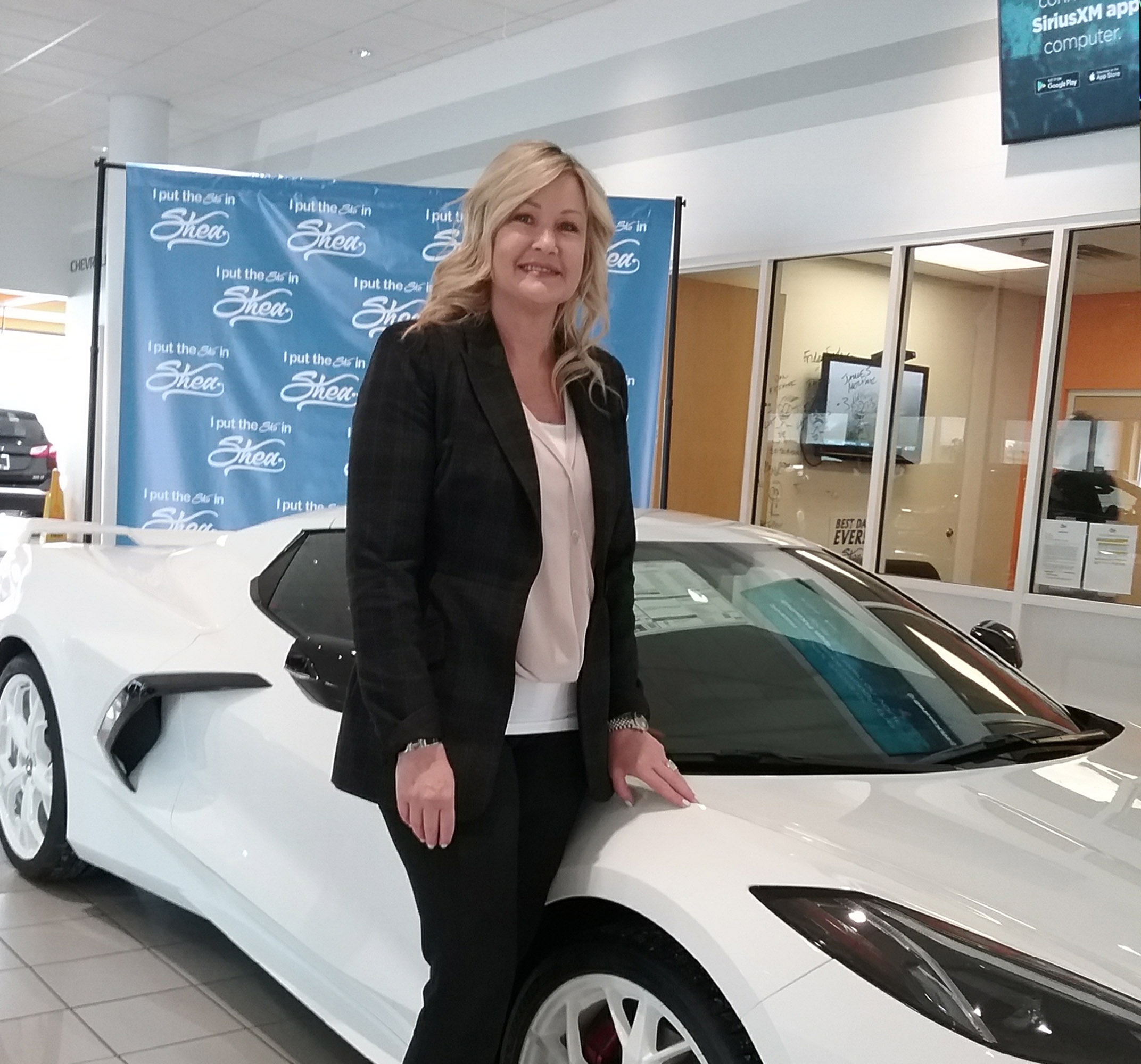 "It gets kind of crazy when you think of how much the world has changed with the internet, texting and such, but the reality is people still want to talk to people, to build a relationship and have a conversation."
That "do the right thing" ethic rubs off on employees. She tells of how two employees were returning from lunch and saw a woman and her two children whose car had broken down at Linden and Miller roads in the winter.
The employees stopped and told her and her children to hop into their vehicle and that they would call a tow truck and have the car brought to the dealership to determine what was wrong.
They drove them to the showroom and got them some lunch as the mechanics made a minor repair.
"Those are the kind of things we try to model around here," she said.
Community involvement
The ethic extends to the community at-large, including participating in "Discover Flint Township" podcasts with Tracey Tucker every Sunday at 7:30 a.m. on Fox 103.9 (WRSR-FM). The educational program focuses on business in Flint Township and the surrounding areas. Shea's segment focuses on women-owned business, items people need to know about their dealership, local business spotlights, 15 minutes with Shea and guests that are educational and highlight local businesses.
The dealership also became the location for a number of community outdoor events that were canceled this summer because of COVID. The large campus has enough room to maintain social distancing. Those events included drive-through flu shots, the Flint Township Trunk or Treat, Food Bank of Eastern Michigan food distribution and a turkey giveaway at Thanksgiving. It also played a part in bringing a statue of Rosie the Riveter to Bishop Airport in January.
"It feels good to do good," Fields said. "And it all comes back to you. We've been blessed to be a part of some great things."
Future plans
"This will be our home base. We feel, after nearly two years, that we are getting our feet underneath us, that we are making an impact in the community, and we have the right service advisors, salespeople and management.
"We are looking to grow here, buy additional stores, and continue to be involved and established in the community."
The Shea thing
She knows that many people don't understand it. She explains that her mother was going to name her Stacy Shea, whether she was a boy or a girl. Shea is her middle name, and as it is for many in her family.
"Before we ever had this dealership dream, my niece was named Halie Shea, and she had a daughter and named her Brooklyn Shea. My brother has a daughter who is Talullah Shea. So, when we were doing the dealership thing, they thought that Shea Chevrolet sounded good."
Just Sheaing, to quote the company's tagline.