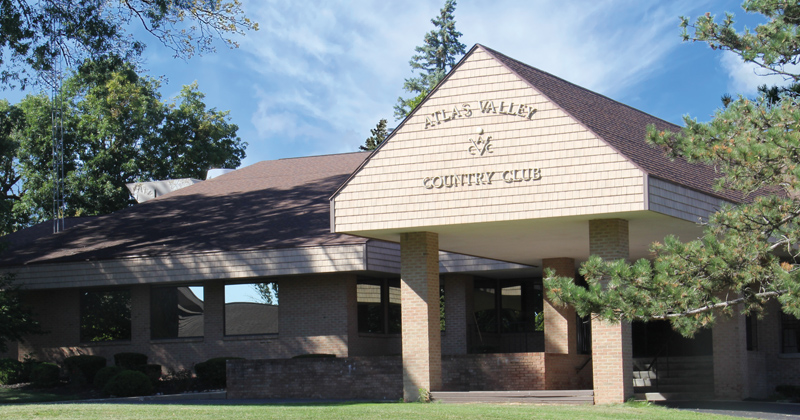 After significant investments and improvements in recent years, Atlas Valley Golf Club is back in the swing of things.
The historic club sat empty for two years before Dave Parker, an Oakland County business owner, purchased it in 2020 from the Hendrickson family, who had owned the Grand Blanc-based club for more than six decades.
Improvements to the 18-hole course include new bunkers, grass, irrigation, tree removal, and drainage. The clubhouse, pro shop, and country club facility also received major facelifts.
Atlas Valley reopened in 2021 and consistently draws golfers from across the region.
"When Dave Parker bought the course, he didn't take any shortcuts on restoring it. He really did it right," said Christopher Moore, director of golf at the historic course in southeast Genesee County. "The course is in great shape, and I'm really excited about the potential we have this season now that COVID is, hopefully, behind us."
As the 2023 golf season tees off, Atlas Golf hopes the sport's post-pandemic popularity continues growing.
After a massive increase in rounds played nationally during mid-2020 through 2021, last summer saw rounds grow by more than 3% when compared to 2021 levels, according to Golf Datatech, a company specializing in data, analysis, and insight into golf retail markets. Atlas Golf experienced some of the same trends.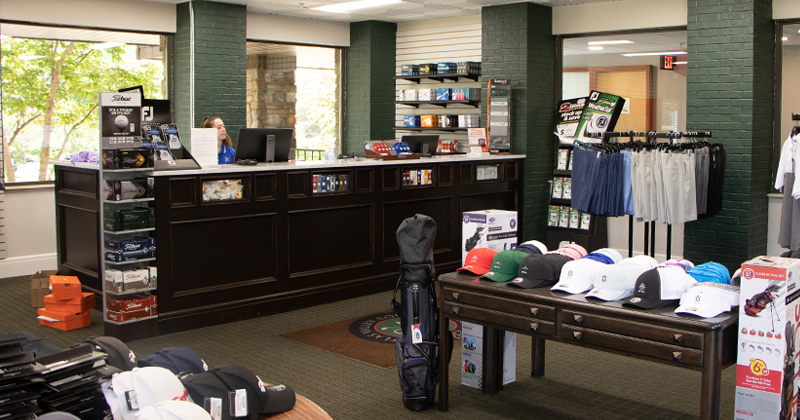 "Golf was one of the few things people could safely do outdoors during the pandemic that provided exercise, socializing, competition, and four hours of peace and quiet," Moore said.
The Tom Bendelow-designed course has a long history dating back to its opening in 1912. Founding members included leading Flint businessmen such as J. Dallas Dort, William C. "Billy" Durant, and Charles Stewart Mott.
Today the Atlas Valley Golf Club is semi-private, offering golf and social memberships as well as public play. It's a business model that works well for Atlas Valley which saw golfers play more than 27,000 rounds there in 2022.
"I think we do a great job of creating that private feel for everybody who plays here," said Moore, who joined the Atlas Valley team in February.
But the links aren't the only place that have seen major renovations.
There's also a full driving range and practice area, swimming pool, and full-service restaurant.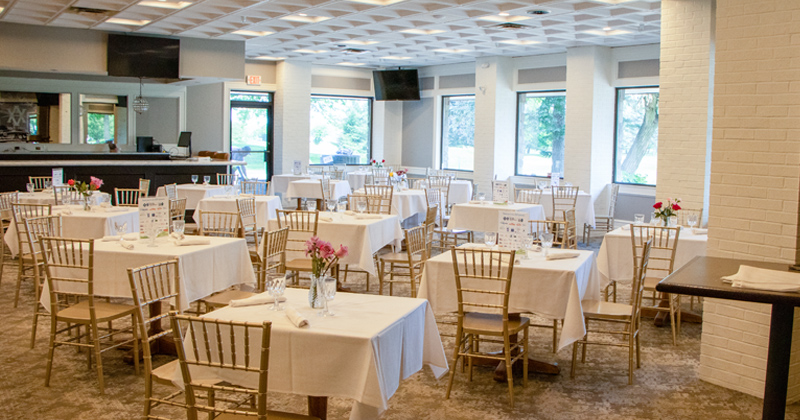 Its newly remodeled banquet facility can accommodate up to 250 guests for wedding ceremonies, receptions, engagement parties, baby showers, birthday and graduation parties, meetings, and special events like wine tastings.
The club also features a new bridal suite with a view overlooking the golf course. The suite is available for rent so bridal parties can sit back and relax while preparing for the big day. It's a feature that's already proven popular among brides.
"The entire place is gorgeous," Moore said.
Located just east of Grand Blanc, the course draws players from Fenton, Clarkston, Flint, Lake Orion, Davison, and beyond.
This winter, the addition of two indoor golf simulators in the clubhouse's new Trackman Lounge helped golfers — and the club — stay the course. The Trackman Performance Studio 9 software at Atlas Club is the same simulator software used by golfers on the PGA tour, Moore said.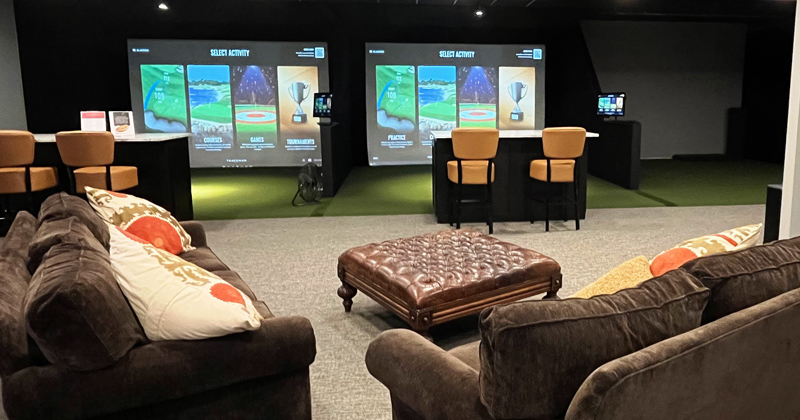 "The popularity of simulators has exploded. You can play a round of golf, practice hitting driving range balls, or play on one of 200 golf courses," he said. "Instead of just being open mid-April to late October, this allows us to be open all year. It gives golfers a venue to come out, socialize, and play golf in the winter without going to Florida."
Another first for the course will be hosting a local qualifying round July 30 for the Michigan PGA's Drive, Chip & Putt competition. Drive, Chip & Putt is a free event that is open to boys and girls ages 7-15. Participants advance through local, sub-regional, and regional qualifiers to make it to the National Finals at Augusta National Golf Club on the Sunday before the Masters.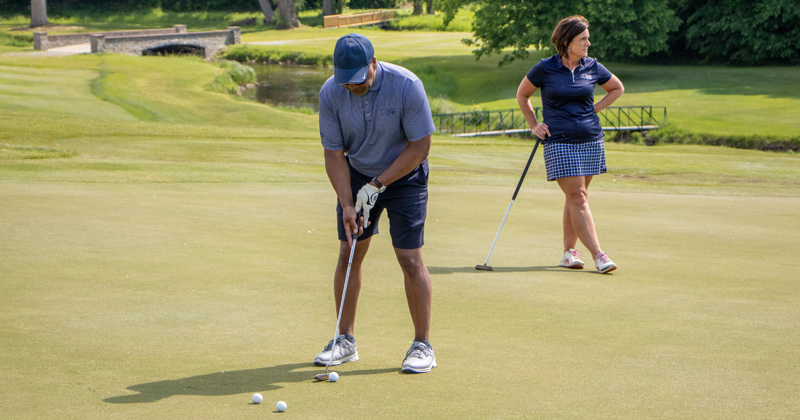 All in all — and if Mother Nature cooperates — Moore is counting on a great summer.
"The word is definitely getting out that Atlas Valley Golf Club is back in action," he said. "It's a great course that's even better today than it was in the past."