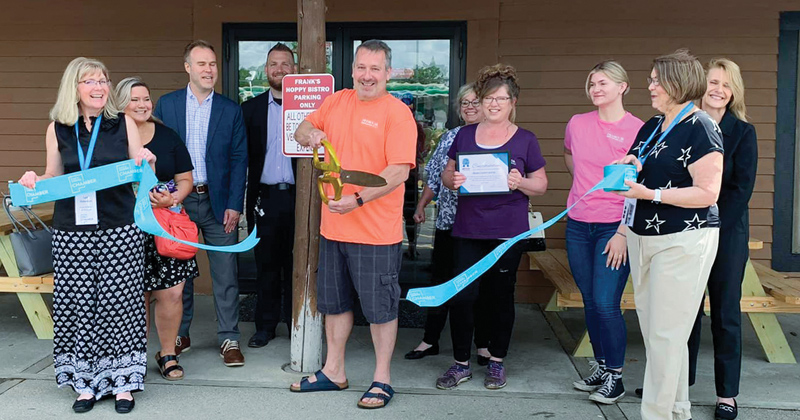 On the Move features and celebrates Flint & Genesee businesses' grand openings, staff promotions, new hires, recognition and milestones
(Featured above) Frank's Hoppy Bistro, 3235 W. Thompson Rd. in Fenton Township, on June 7.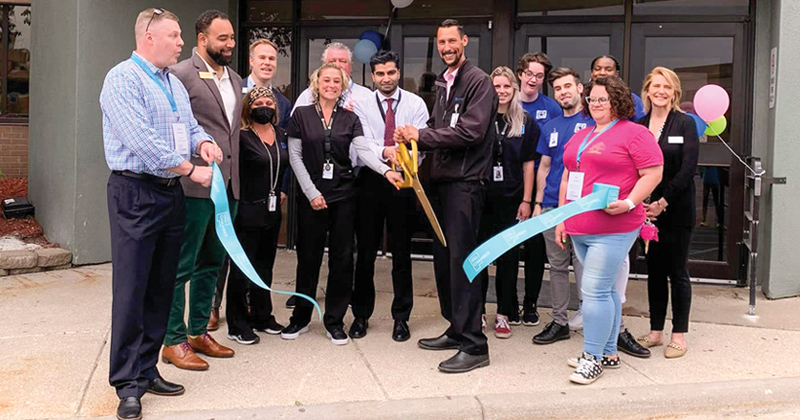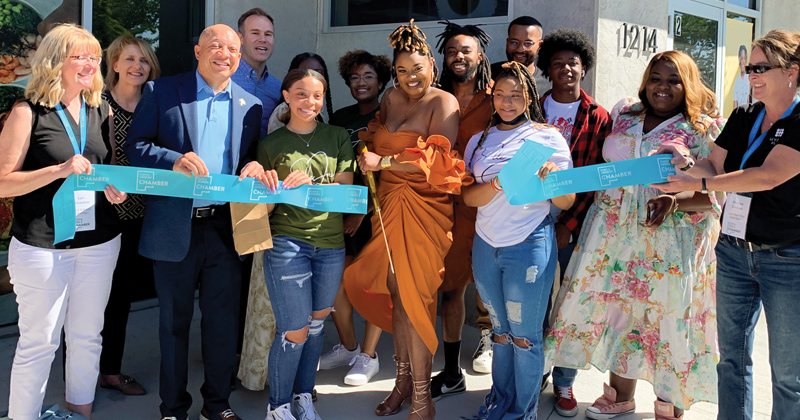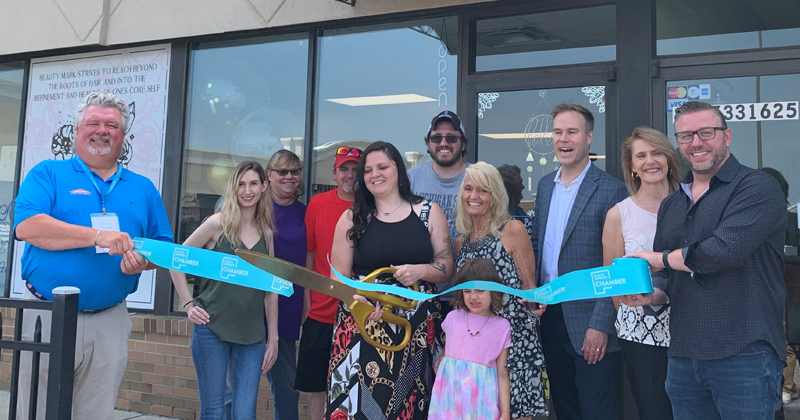 Promotions, New Hires and Recognition
---
McLaren Flint has named Ruth Kechnie, MSA, BSN, NE-BC, as its vice president of patient care services and chief nursing officer. Kechnie brings more than 25 years of experience to her new role, beginning first as a clinical nurse before earning leadership positions with increasing responsibility. She will provide administrative leadership and support to McLaren Flint nursing staff in driving quality outcomes, maintaining a safe care environment, and creating a positive and collaborative patient-focused atmosphere.
The Community Foundation of Greater Flint (CFGF) announced the hiring of Jaclyn Ermoyan as communications officer. Ermoyan comes to the organization with over five years of public relations and communications experience. She most recently served at Rock Ventures in Detroit where she served as public relations associate. Her work there included media relations, producing the WJR Opportunity Detroit radio show, and creating team processes for over 20 clients.
Presented at the 2022 Michigan Society of Professional Engineers (MSPE) annual conference, ROWE CEO Leanne Panduren, PE, FNSPE, FMSPE, was honored with the Diamond Award. New for MSPE's 75th anniversary, the Diamond Award recognizes members who have provided exemplary service to the Society, including leadership at the state level, fostering membership, protecting the practice, securing the future and providing a hand in governance.
Allisyn Mattice-Eskau, director of government & regulatory affairs for McLaren Health Care, whose accomplishments and strong dedication to health care advancement through legislation, landed her a spot on the list of "30 in Their Thirties 2022," an annual compilation of business professionals in their 30s who have achieved notable success produced by DBusiness Magazine.
Business News
---
Communities First, Inc. was selected for the Building Healthy Places Network (BHPN) 2022 Community Innovations for Racial Equity Initiative peer learning cohort. Communities First was 1 of 10 BIPOC-led nonprofit organizations to be selected for this national program. Funded by The Kresge Foundation and the W.K. Kellogg Foundation, each organization will be awarded $40,000 to support staff or a consultant to lead healthcare engagement, $60,000 of in-kind technical support provided by BHPN, and facilitated connections to a national network of peer support.
For Communities First, this learning cohort will support expansions at the Community Enrichment Center in north Flint. The facility will include on-site resources and programming that respond to various social determinants of health, which at their core are associated with racial inequalities, and respond to the community's need for healthcare.
The McLaren Flint Foundation was awarded a $30,000 grant from the Community Foundation of Greater Flint to support community stroke screenings. The Community Foundation's support is made possible through its Compassionate Living Fund, Arthur L. Tuuri Health Fund, and Healthy Youth/Healthy Seniors Fund. The grant assures the screenings will continue to be offered at no cost to Genesee County residents. McLaren Flint's stroke center has partnered with other health care providers and the Genesee County Free Medical Clinic to form the Flint Stroke Coalition, which offers the free monthly stroke screenings to the community.
"The stroke screenings not only screen for stroke but help people to identify health concerns that could cause other comorbidities," said Ashley Yotkois, BSN, RN, McLaren Flint's neurosciences stroke coordinator. "They also provide the opportunity for participants to ask questions about how they can achieve a healthier lifestyle. I know these screenings will make a difference in the health of the community and have the potential to save lives."
Mott Children's Health Center (MCHC), Children's Hospital of Michigan and Tenet Healthcare announced an expansion of their collaboration with the launch of a pediatric ear, nose, and throat clinic within the MCHC in Flint to serve the children of Genesee County. MCHC provides medical, dental, behavioral health and rehabilitation services to eligible children in Genesee County. Children's Hospital of Michigan provides pediatric medicine, surgery, research, and training through a variety of locations throughout Michigan. This collaboration brings pediatric ENT services to the MCHC campus.
"We are excited to expand the services we provide as a pediatric center of excellence in Genesee County with the addition of our new ENT clinic," said MCHC President and CEO Todd Wiseley. "Children's Hospital of Michigan and Tenet Healthcare are pleased to collaborate with Mott Children's Health Center in expanding care for the children of Flint and Genesee County through our new ENT clinic," said Kathy Donovan.
Ascension Genesys Hospital received an "A" grade in the Spring 2022 Leapfrog Hospital Safety Grade, a national distinction recognizing the hospital's achievements in protecting patients from preventable harm and error in the hospital. The Leapfrog Group is an independent national watchdog organization committed to healthcare quality and safety. The Leapfrog Hospital Safety Grade assigns an "A," "B," "C," "D," or "F" grade to all general hospitals across the country and is updated every six months.
"I am so proud of the hard work that continues to be done at Ascension Genesys Hospital to focus on the safety of our patients," said Christopher Palazzolo, president of Ascension Genesys. "Our patient safety efforts make a difference in the quality care we provide, and in the lives of all of those who entrust us with their care."
The Hilton Garden Inn Flint Downtown is a 2021 Hilton Award of Excellence winner. It is in the top 5 percent of hotels in the Hilton Garden Inn brand throughout the world for overall experience, accommodations and service.