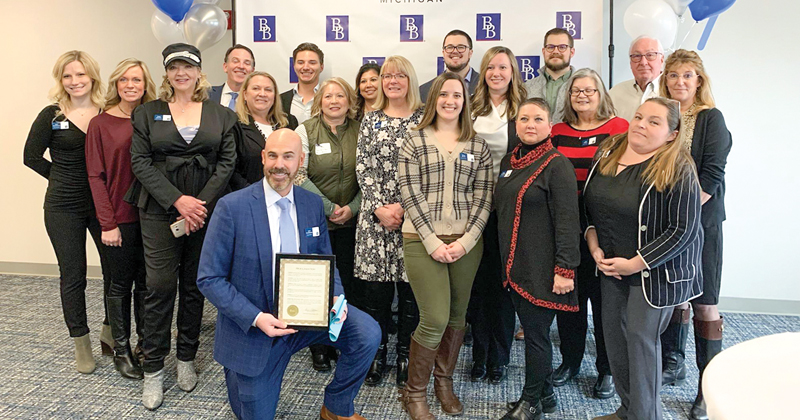 On the Move features and celebrates Flint & Genesee businesses' grand openings, staff promotions, new hires, recognition, and milestones
(Featured above) Brown & Brown, at 111 S. Leroy St. in Fenton, on Jan. 26.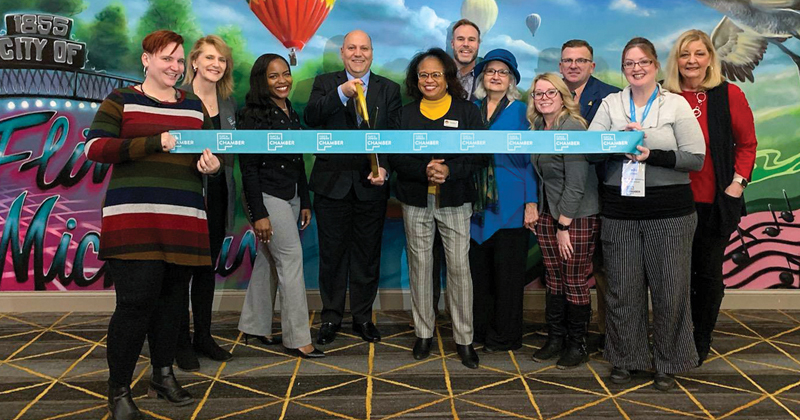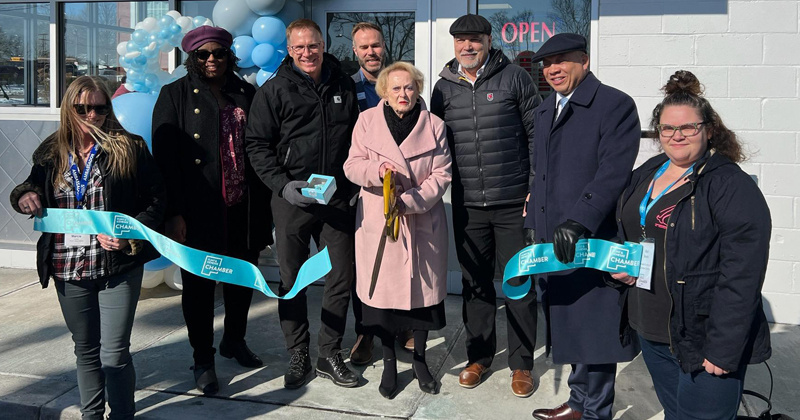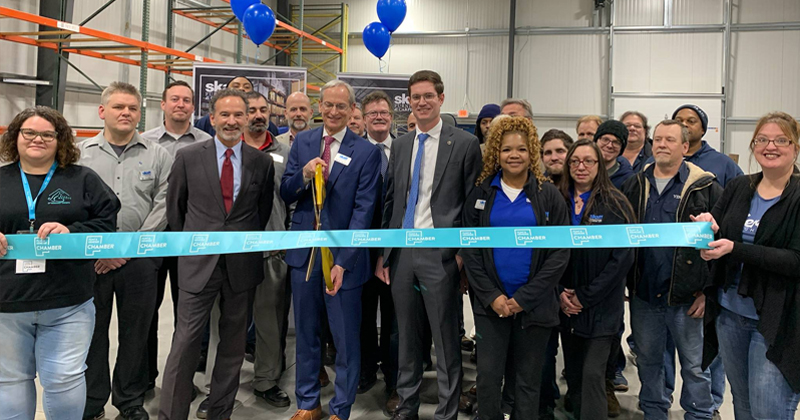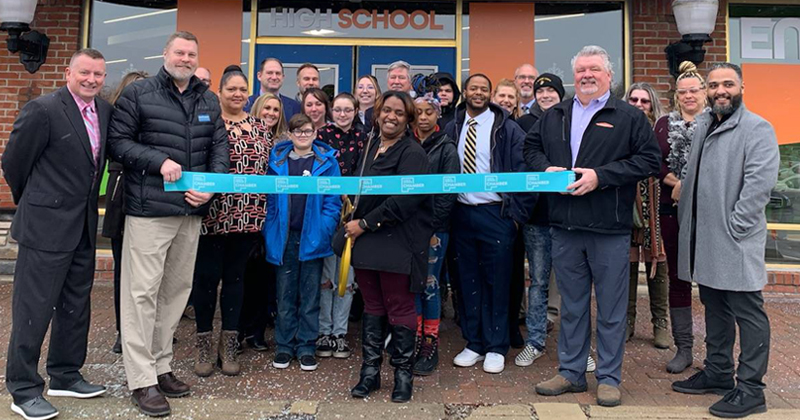 Promotions, New Hires and Recognition
---
Karima Amlani has become the new president of the Hurley Medical Center Foundation. Amlani was previously the vice president of Development for the Community Foundation of Greater Flint. She has bachelor's degrees in business administration and marketing and sports management from Loyola University in Chicago.
The University of Michigan-Flint has named Jazlynne Cathey as its sustainability coordinator in the Division of Student Affairs. Cathey is a 2022 graduate of the university. She will serve on the UM-Flint Sustainability Committee and support the school's goal of net-zero gas emissions.
Don Cox will serve as the new volunteer services coordinator at Hurley Medical Center. Cox began as a volunteer with Hurley and most recently served as the hospital's director of spiritual care for the past four years.
Lottie Ferguson, chief resiliency officer for the City of Flint, and Roy Lash, lead planner for the City of Flint, were recognized by Engaging Local Government Leaders (ELGL) in its list of Top 100 Local Government Influencers.
Amy Hovey joined the Michigan State Housing Development Authority (MSHDA) as its executive director in January 2023, becoming the first woman to lead the agency (in a non-acting capacity) in its 56-year history. Before joining MSHDA, she worked at the Charles Stewart Mott Foundation, where for six years she directed special projects in Flint. Most recently, she served as a contractor for the state Department of Labor and Economic Opportunity.
Lewis & Knopf, CPA, P.C. announced the promotions of Ashish Kapoor, Kenneth W. Rappuhn, II, and Brittany Sepanak. All three professionals are taking on new responsibilities as managers. Prior to their promotions, Kapoor served as a senior staff accountant in the firm's tax department, Rappuhn served as a senior staff accountant, and Sepanak served as an accounting associate on the Small Business Services team.
The Greater Flint Health Coalition has hired Bryanna McGarry as its new director of Policy and Partnerships. Prior to this position, McGarry worked for Blue Cross Blue Shield of Michigan as a health policy consultant and for the Michigan Senate Democrats as a senior policy analyst.
Jake Mengel has joined the East Michigan APEX Accelerator (formerly Flint & Genesee Economic Alliance PTAC) as a procurement counselor. Most recently, he was the senior talent acquisition partner for Cision.
ROWE Professional Services Company has named Lori L. Mudge and Michael A. Royalty to the ROWE principal group and executive committee. Mudge assumes the new role of chief talent officer, a position that is focused on employee well-being and will provide oversight for training and development, safety, and the Human Resource and Administration departments. Royalty has been named director of Business Development. He will work with Rowe's production departments to create and implement business development initiatives as well as provide oversight to the Marketing department.
Dylan Straka is the new vice president of Finance for Premier Security Solutions, a Flint-based security company founded in 2013. Straka previously served as the chief financial officer for Skypoint Ventures and director of Finance for Forum Health.
Kettering University has named Jennifer Umberger as its new vice president of Marketing and Communications, effective Feb. 1. Umberger comes to Kettering from Commonwealth University of Pennsylvania (formerly Bloomsburg University of Pennsylvania), where she served as the associate vice president of Marketing and Communications and Chief Marketing and Communications Officer. She also was a strategic lead in partnership with Pennsylvania's State System of Higher Education.
Additionally, Kettering University named Dr. Scott E. Grasman dean of the College of Engineering in December 2022, following a six-month interim appointment. Previously, Grasman served for five years as a professor and department head of Industrial and Manufacturing Engineering at Rochester Institute of Technology and the prior 10 years in the Department of Engineering Management and Systems Engineering at Missouri University of Science and Technology.
Alaina Wiens is now the Chief Marketing & Communications Officer for the Flint & Genesee Group. She previously served as executive director of Explore Flint & Genesee and marketing director of the Flint & Genesee Group. Additionally, Amari Steward has been promoted to executive director of , a division of the Flint & Genesee Group. Steward began with the division in 2016 as a senior sales manager and, since then, has supported the Gus Macker 3-on-3 Basketball Tournament, Gridiron Classic, and other meetings and events held locally.
Business News
---
General Motors Co. recently announced that it will invest $579 million in its Flint Engine Operations facility. This investment will help prepare GM's sixth generation family of small-block V-8 gas engines, along with the associated block, head, and crank machining. This will mark a return of V-8 engine production to Flint and is part of a planned investment across four of the manufacturer's facilities. "These investments, coupled with the hard work and dedication of our team members in Flint, Bay City, Rochester, and Defiance, enable us to build world-class products for our customers and provide job security at these plants for years to come," said Gerald Johnson, GM executive vice president of Global Manufacturing and Sustainability.
Miller Industries, a local manufacturer that specializes in custom steel fabrication and air supply systems, is set to nearly double its workforce with an $11 million-expansion to its Fenton Township location. The company, which continues to experience increased sales, plans to add manufacturing, warehouse, and office space to its headquarters. The expansion project is expected to create 115 good-paying manufacturing jobs for an employer that is known for supporting the personal growth of its employees by encouraging cross-training and promotion from within. Given its impact in creating what the Michigan Economic Development Corporation refers to as "pathway jobs," the project was recently awarded a $450,000 performance-based grant through the Michigan Business Development Program.
Peckham has been awarded a $2 million grant from the United States Department of Labor. The grant will be awarded over the next 42 months to launch the Growth Opportunities (GO) Program. The GO Program will prepare corrections-involved youth and young adults for employment while also mitigating violence.
The program is designed to help participants identify career interests and match them with educational opportunities, training, credential attainment, and paid work experiences. The program will also deliver a leadership development curriculum that pairs participants with mentors for the purpose of gaining skills to set participants on a path to obtaining living-wage jobs. "Rehabilitative programs for young people tend to stop at age 18," said James Caleb Adams, chief of Human Services. "The GO Program aims to fill that gap. We are targeting youth and young adults who have been at the center of gun violence or who have experienced significant trauma." Flint partners in the GO Program include Michigan Department of Corrections Region 6; Genesee County Sheriff's Office; Genesee County 7th District Court, Juvenile Division; and Without Walls Outreach.
The University of Michigan-Flint's School of Management will begin offering the first and only Association to Advance Collegiate Schools of Business-accredited Doctorate of Business Administration program in the state of Michigan. Launching fall 2023, the program is designed to advance students' careers and expand their earning potential. The DBA is designed for the working professional, is part-time, and offered in an entirely online format. The DBA is intended for mid-level managers, consultants, or analysts looking to expand their knowledge of business strategy; or college lecturers wanting to transition into a full-time tenure track position. of the School of Management. "In this competitive business world, applied knowledge and skills set with strategic focus in the program will set them apart from others."
.