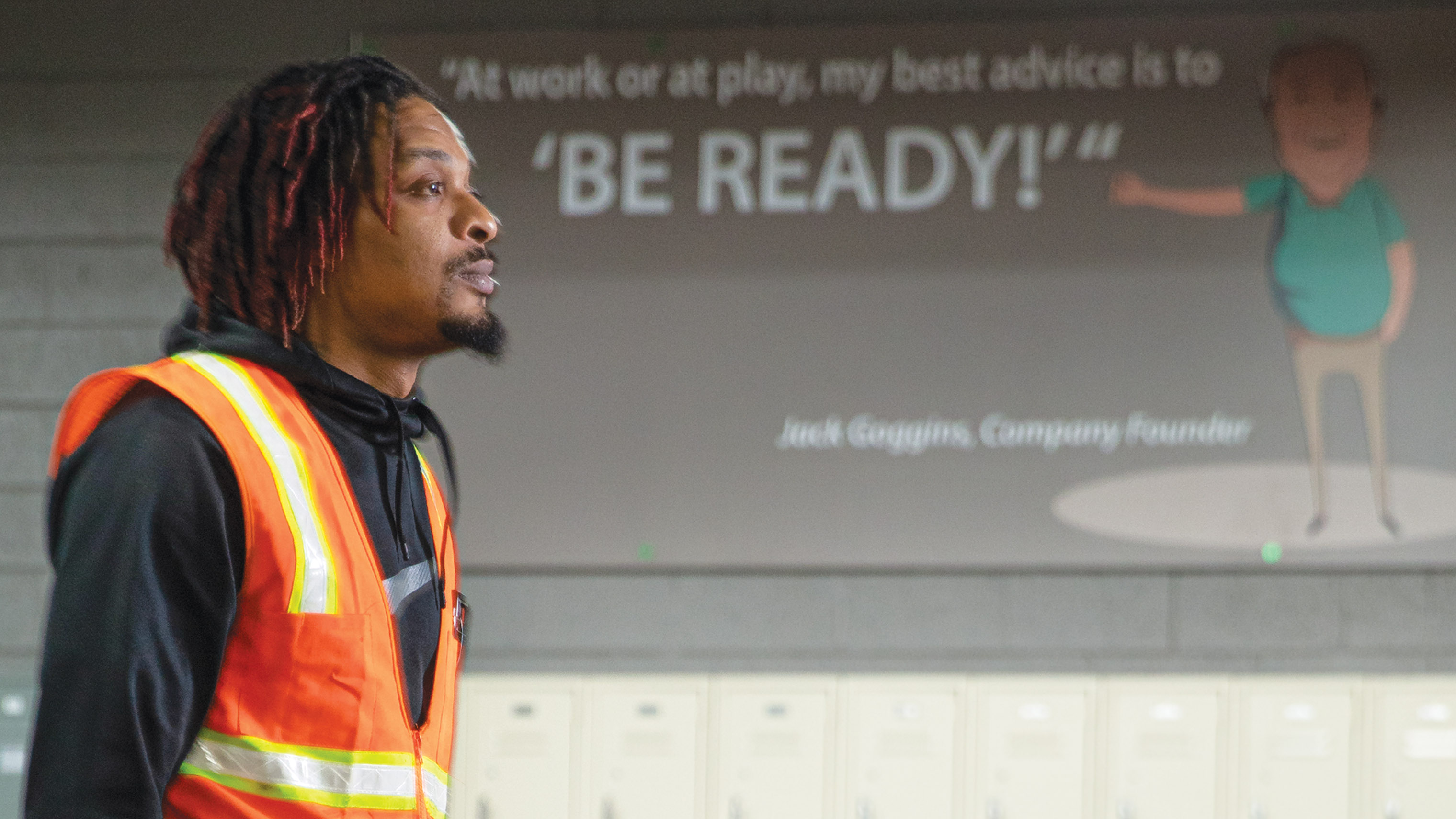 The company takes aim at resolving issues affecting employers nationwide in today's tight labor market
Flint-based NorthGate has long prided itself on opening doors to employment for Genesee County residents who otherwise face barriers to entering the workforce.
Now, through its Be Ready Enrichment Services program, the company is helping its employees build an even firmer foundation for success.
"We've always believed in giving people opportunities," said Emily de Araujo Snider, director of customer and community engagement for the warehousing, packaging, processing and distribution company. "With our Be Ready program, we've formalized and strengthened our processes for investing in our employees' personal and professional growth. We've essentially added more structure and robustness to support our workforce."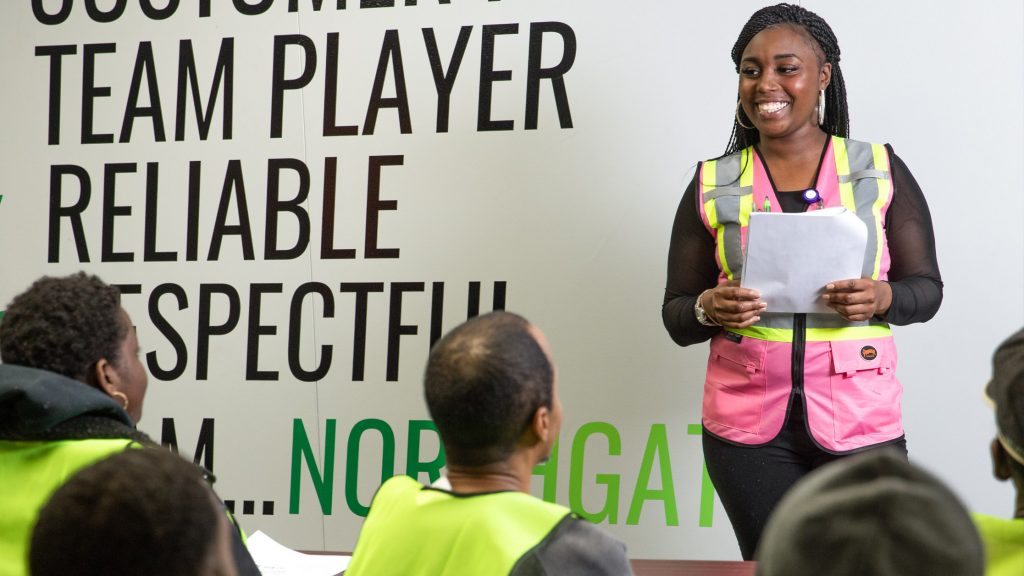 Key to the program are employee enrichment services meant to enhance the lives of employees, helping them to relieve stress or overcome issues that might affect job performance or even the ability to work at all, such as housing problems or lack of transportation.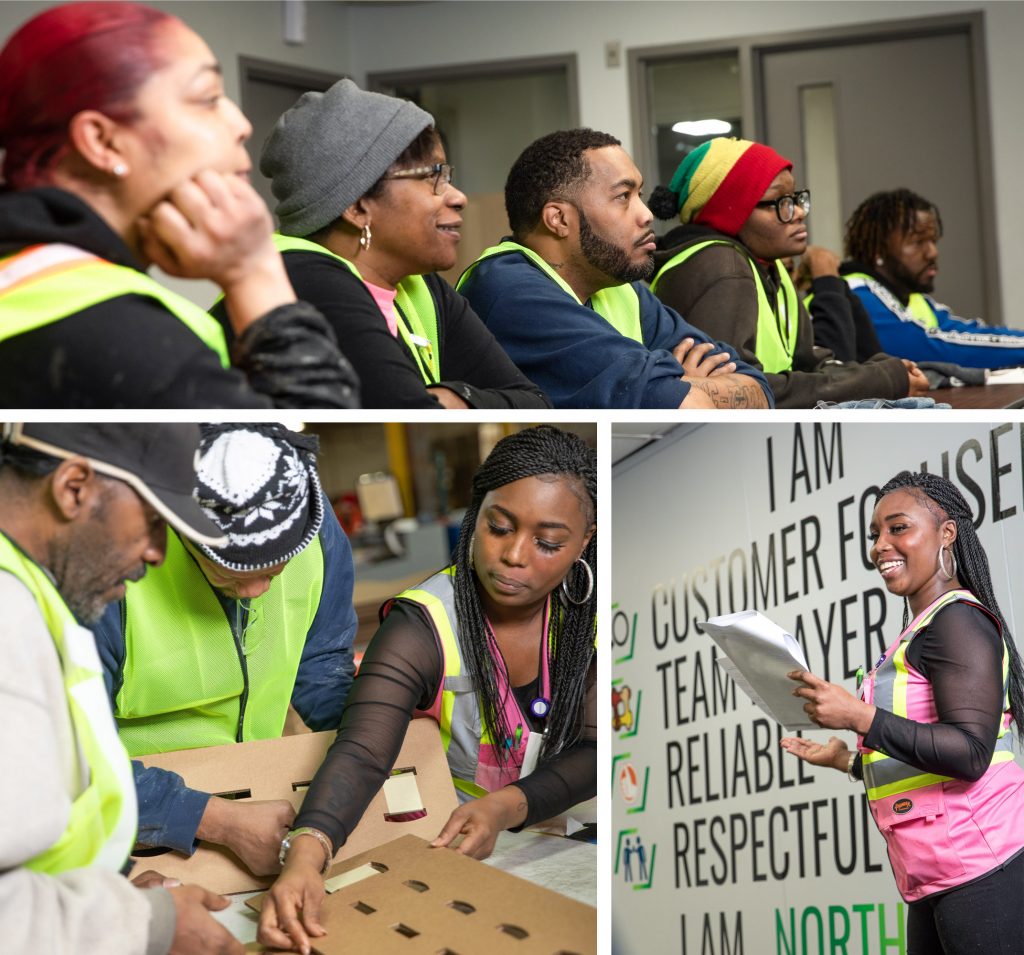 "Some employers may not appreciate that stress and other matters in a worker's personal life can negatively impact their productivity in the workplace," Snider said.
NorthGate managers, led by company President George Wilkinson, implemented the program in 2018 to pursue the vision of Andy Goggins, the second generation of his family to own the business, which has more than 300 employees at three area locations —3367 Corunna Rd., 2211 Lapeer Rd. and 3301 Dort Hwy.
Goggins viewed Be Ready as a combination of the company's philanthropic and corporate responsibilities, Snider said. "He wanted to meld the two spheres together and commit more resources to employees."
And, given the backgrounds of many NorthGate employees, perhaps more than typical employment arrangements, that commitment can help strengthen and stabilize the community by integrating into the workforce people who might not otherwise have job opportunities.
"NorthGate prides itself on being a second-chance employer," said Snider, noting that the company accepts, for example, workers with criminal records or who lack a high school or GED diploma. "With Be Ready, we're seeking to more effectively remove barriers to employment or growing in a career."
NorthGate, which was founded in 1984 and in 2011 changed its name from Security Packaging, as a whole also stands to benefit through improved worker productivity. Be Ready takes aim at resolving issues that employers nationwide are facing in a tight labor market, such as chronic absences, consistent turnover and lack of workforce readiness skills.
The program also positions NorthGate as a company that other employers want to do business with, Snider said. "In the end, we think our corporate social responsibility is part of our sales discussion with potential customers," she said. "Our customers have shown a real interest in it. We go beyond explaining our products and services and speak to enriching the lives of our employees, and we've found that can be the most engaging portion of our meetings."
But it's workers who are Be Ready's primary focus.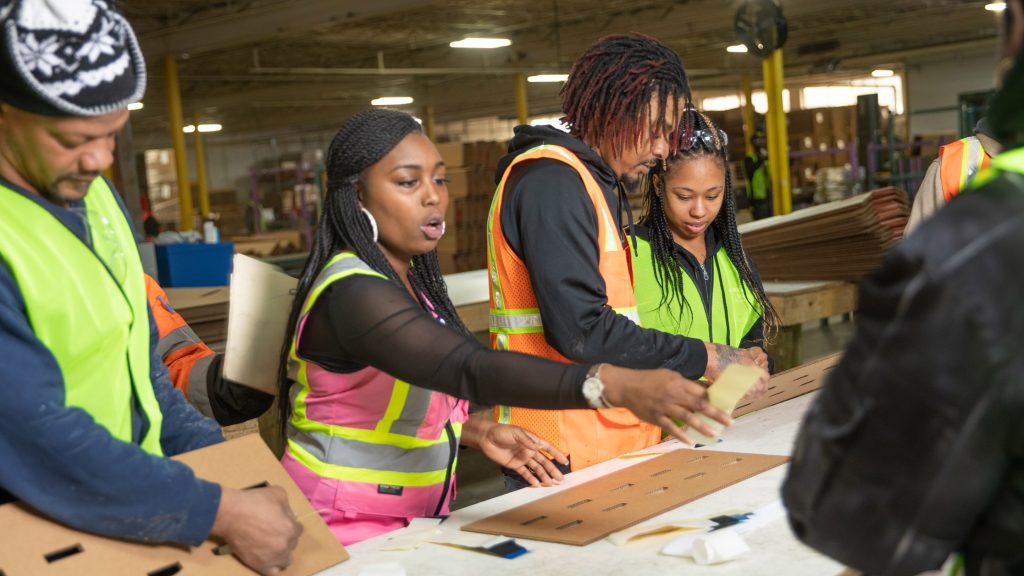 The program is designed to take them on a path from unemployed to employed, while along the way providing them with access to workforce development and enrichment services that lead to broader career opportunities, whether with NorthGate or even another employer.
After potential employees are recruited through local community partners, schools and job fairs, they are assessed in a group interview format where they are told about the traits necessary to perform the jobs NorthGate is looking to fill.
Interviewees who are selected then undergo 60 days of training and onboarding that involves two weeks of readiness training, a week of on-the-job training and temporary employment of six to seven weeks. If they have demonstrated personal and professional growth during that span, they are then placed on an internal growth pathway leading to a new NorthGate position or prepared for placement with another employer.
During that 60-day training and onboarding process, NorthGate strives to build a mindset for success among the new workers and immerse them in the company's culture.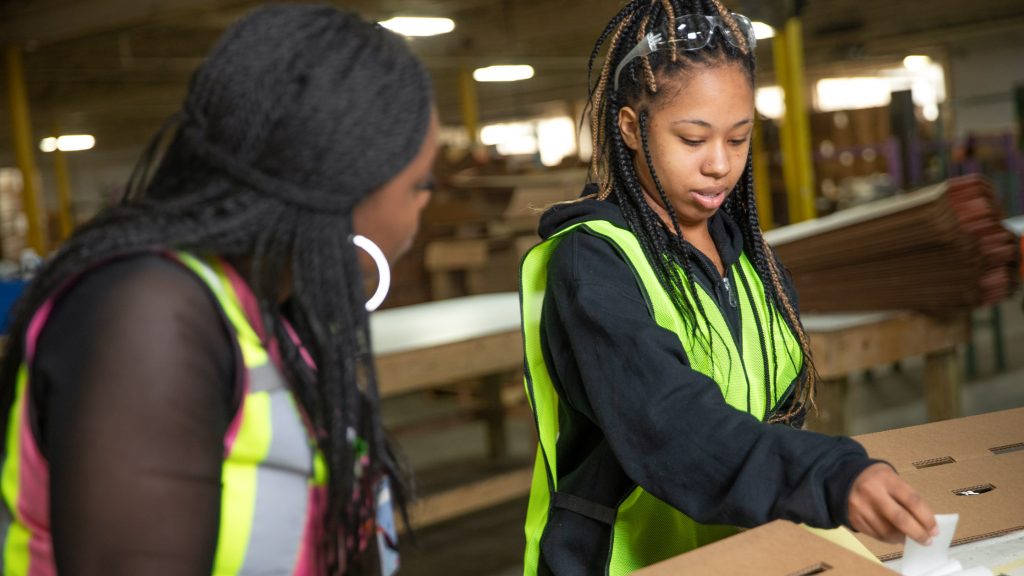 If they show sufficient promise and are offered permanent employment, they then gain access to Be Ready's more far-reaching professional development and human investment services. For example, NorthGate might provide free bus passes to workers who are having transportation issues. Eligible workers can receive interest-free payroll advance loans to deal with unexpected expenses. The company also invites in Legal Services of Eastern Michigan twice a month so that employees can receive assistance with matters such as eviction notices.
Instrumental to Be Ready is "Dream Coaching" that is meant to help employees achieve their life goals. NorthGate has contracted with Flint-based SIPI (Social Impact Philanthropy & Investment) to have counselors come on-site twice a week and meet individually with employees and offer such advice as how to create a budget.
Jason Ball, SIPI president and CEO, credits NorthGate managers with developing the Dream Coaching concept. "We're just helping employees get over the hump of things that can get in the way of being successful in the work environment," he said, adding that some of SIPI's counselors are former teachers who had seen the impact that personal problems could have on classroom performance.
A Dream Coaching case study illustrates how Be Ready can make an impact in an employee's life — and in the workplace.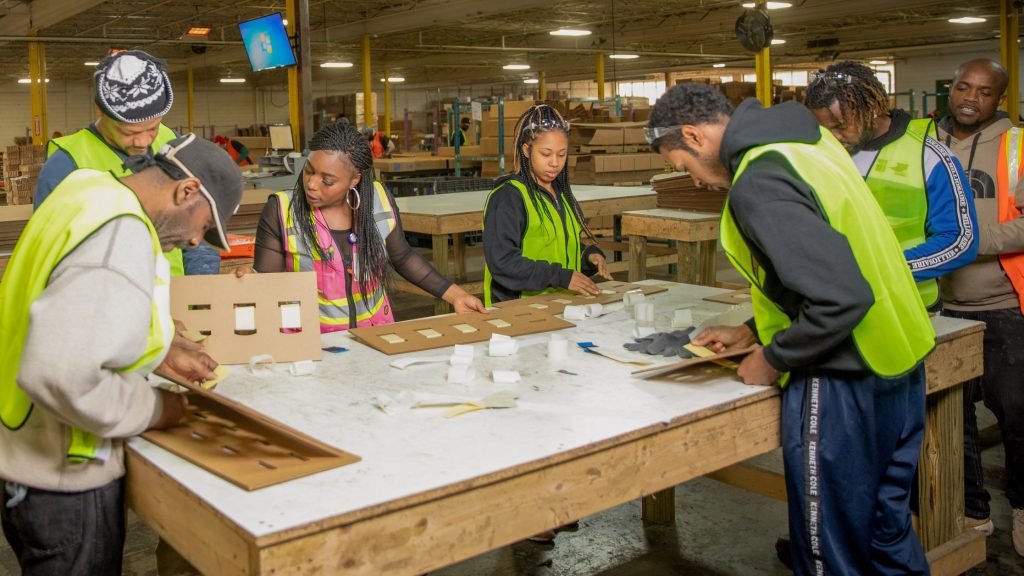 After meeting regularly with a Dream Coach, one employee went from struggling with attendance due to probation and housing to saving money, leasing a home and purchasing a vehicle to support his family and newborn baby. "Unfortunately with an eviction record, low credit score and traffic tickets, it was difficult to obtain decent housing at a fair price," the case study supplied by NorthGate states. The employee moved into a home that appeared fine at first but turned out to have bedbugs, broken pipes and other unsafe living conditions. The employee worked with Legal Services to address the issues with his landlord. Also through Dream Coaching, the employee has opened a bank account, established a plan for his future and is learning to deal with bad situations in a civil manner rather than taking the law into his own hands. "The employee is now prepared and strategic when dealing with legal issues and other major life decisions while maintaining his status as a reliable, productive employee," the case study states.
The confidential counseling sessions have also helped SIPI identify common issues among the NorthGate workforce that company managers can use Be Ready to address, Ball said.
Be Ready could also help boost NorthGate's reputation as a place where people want to work, an important advantage in the competition for workers, he said.
"I do think it's important to find unique ways to kind of set yourself apart as an employer to potential employees. I don't think many other employers, at least right now, have this type of approach that NorthGate is using toward enriching their employees," Ball said, adding that investing in employees and showing interest in their personal well-being will engender loyalty that benefits the company.
In the end, Snider said, Goggins' vision is beginning to take shape, and the hope is that Be Ready will not only make workers more productive, but their barriers will be addressed, their income will increase, their dreams will be realized and Flint will benefit from additional citizens contributing to building the community.
"That is what Be Ready is all about, enriching the lives of others, to add value to the greater community," she said.