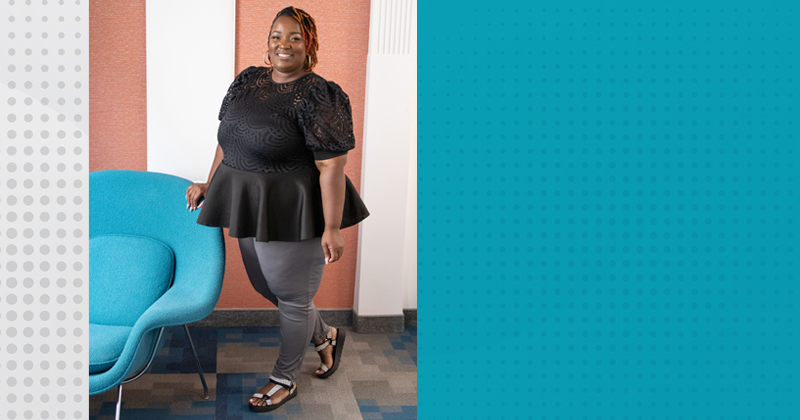 Owner and Director
For the Love of Dance Studio/Curvy Girl Fitness
Molly Baskin is more than a dance instructor. Her dancers also consider her a role model. She is known as Coach Molly in the community thanks to her role as owner and director of For the Love of Dance Studio, located inside the Dort Mall in Flint.
Baskin has worked hours in the community volunteering, including helping plan Juneteenth celebrations. Her job is to bring dance teams together to celebrate the national holiday and to perform during Flint's yearly parade. She also stages fundraisers to help her dancers raise money for travel to out-of-town performances. As part of the What's Up Downtown Project, Baskin created the popular Curvy Girl Fitness program. Participants can sign up and exercise on Tuesdays using a step board that's provided and have fun while a DJ plays music. The program's attendance has grown since it was formed three years ago, and now has 70 participants at a time. Baskin has partnered with the Crim Fitness Foundation and Flint Community Schools to provide fitness through Hustle for families of all ages to keep them active.
Coach Molly's goal is to support the youth in her community through fundraising to help children ages 6-18 who cannot afford dance tuition and costumes. She also helps women through fitness by providing something fun and motivational so they will feel comfortable coming back. In addition, she mentors children and women in her "Each One Teach One" Facebook group to empower them to keep pushing, especially through their challenges in life.