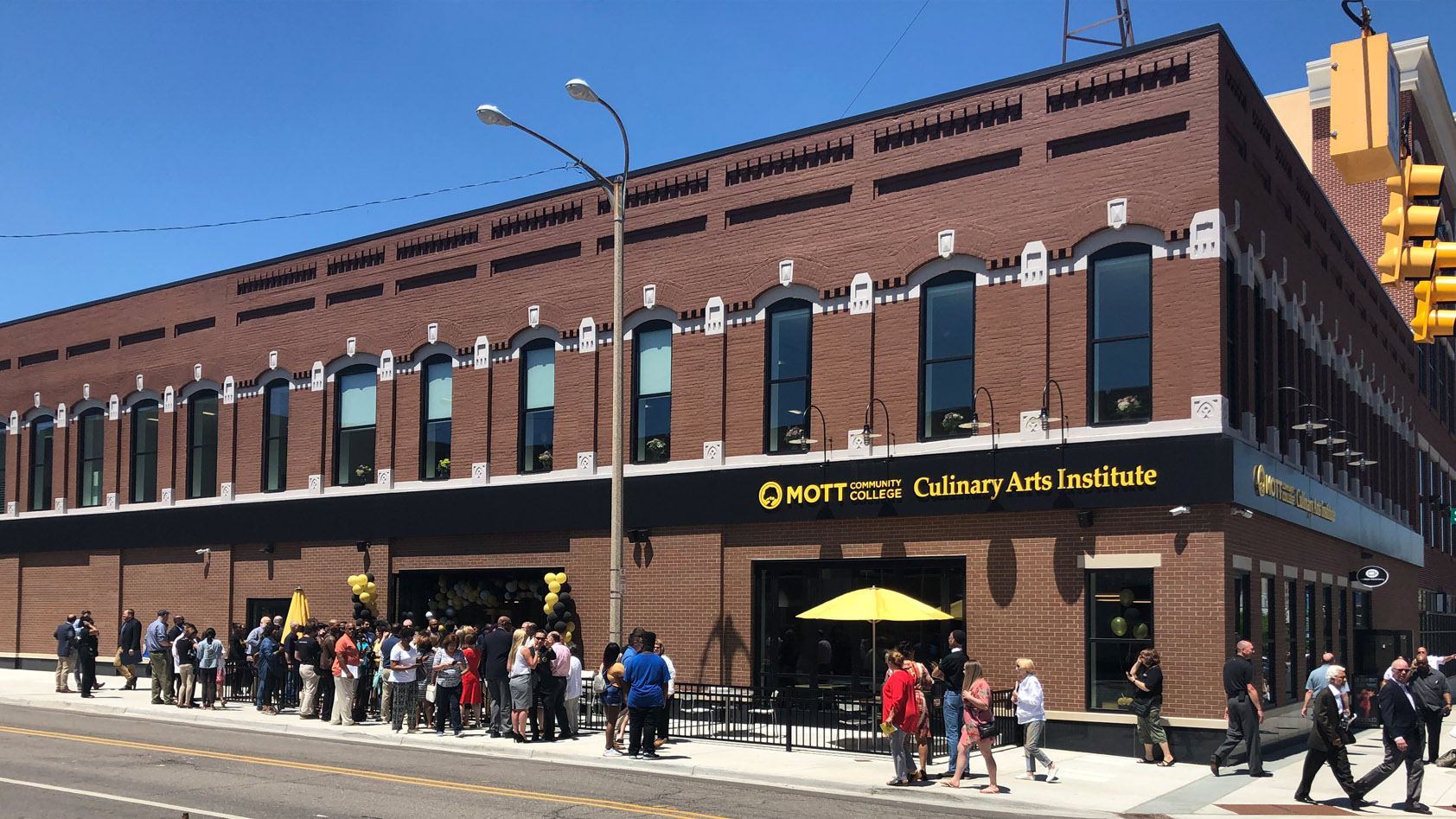 When Chef Matthew Cooper says relocation of the Mott Community College Culinary Arts Institute into a new home in downtown Flint will help it better serve the area, you could take that in a variety of ways.
For example, it means that students stationed in the new 36,000-square-foot quarters at the northwest corner of Saginaw and Second streets will have more room to operate — and thus enjoy a better academic experience than was possible in the former space in Mott's Prahl College Center on East Court Street.
"The biggest difference, obviously, is the size," said Cooper, MCC's Culinary Arts Program coordinator. "We had two kitchens when we were on campus, and now we basically have eight."
The spiffy new space will also strengthen the institute's marketing pitch to prospective students.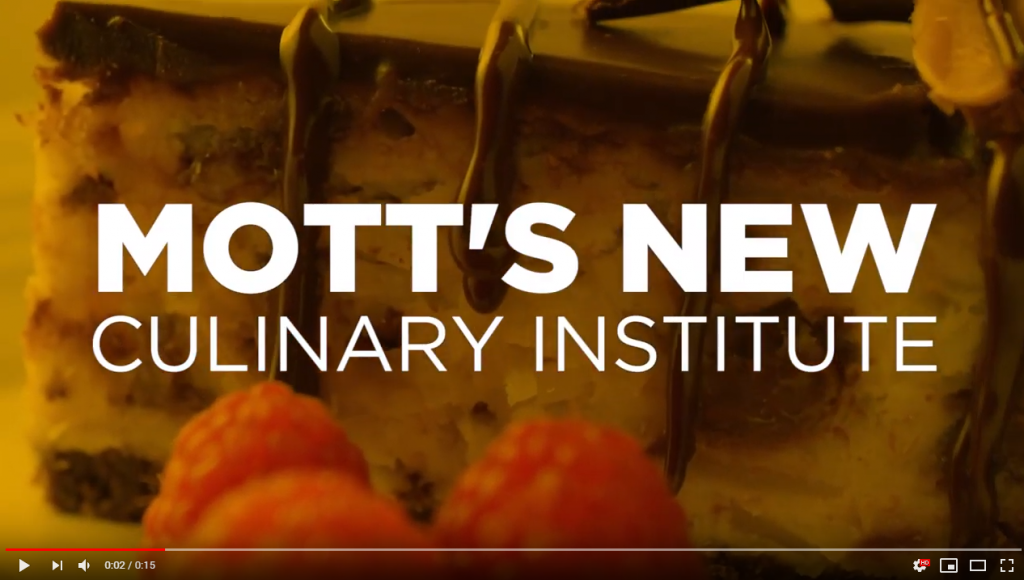 "Of course, we're going to continue to draw from the immediate Flint vicinity, but now we're going to be able to market it bigger, maybe go north more into the Saginaw area," Cooper said, noting that the next closest culinary school toward that direction is in Traverse City. Mott's program now has more than 200 enrollees, and it could accommodate more than twice that amount in the new facility, he said.
Making the downtown scene
Of more immediate geographic concern, the institute's relocation is another boost for the city's central business district. The facility occupies the former F.W. Woolworth Building, which had sat largely vacant for decades.
Beyond the various academic spaces, the institute will serve the public with a ground-floor, student-run Coffee Beanery franchise and Applewood Café that, starting in the fall, will offer fine-dining dishes four days a week during lunchtime. The cafe had long operated on Mott's campus, but more people will have convenient access to it in the new spot, Cooper said.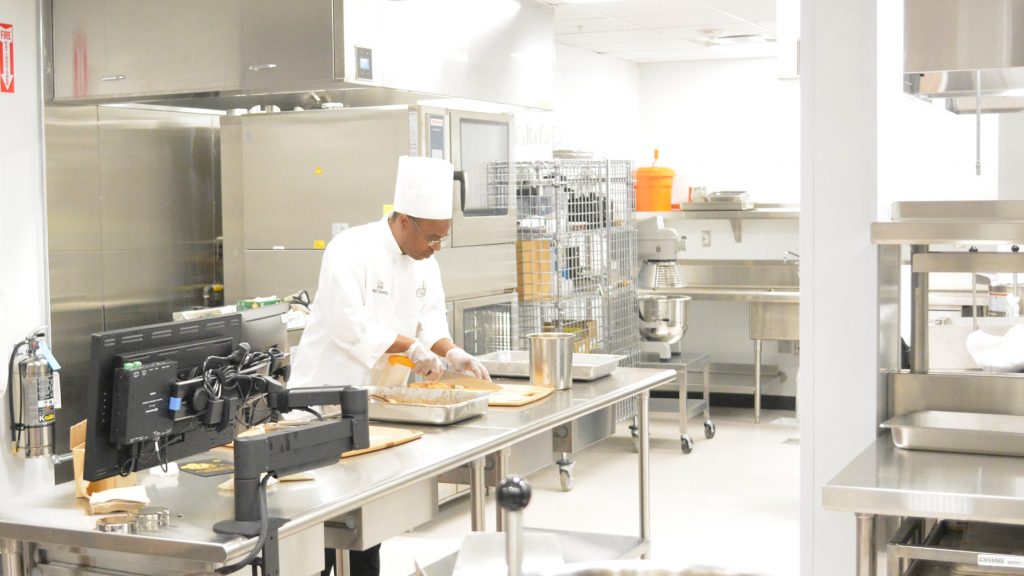 "I am super excited to see the Mott Community College culinary school open up on Saginaw Street," said Gerard Burnash, executive director of the Flint Downtown Development Authority. "I've been to the Applewood Cafe on their Court Street campus, and have been impressed every time. To have that kind of talent and atmosphere downtown will mix wonderfully with our other collegians and the business crowd alike."
Cooper stresses that the cafe will serve a different niche than other downtown dining spots. "You're going to see things on our menu that you won't see anywhere else," he said, adding that another aim is to educate the public about food and cultivate a "foodie culture" that reflects well on, and spills over to, other nearby restaurants.
Replenishing the workforce
The expanded institute will also benefit the local restaurant in a more tangible way – by producing much-needed talent. Restaurants, like other businesses, are struggling to build their workforces in a tight labor market.
"We have an employment shortage, and the more facilities we have to train employees, the better," said Amanda Smith, chief operating officer of the Michigan Restaurant & Lodging Association. "That's the long and the short of it."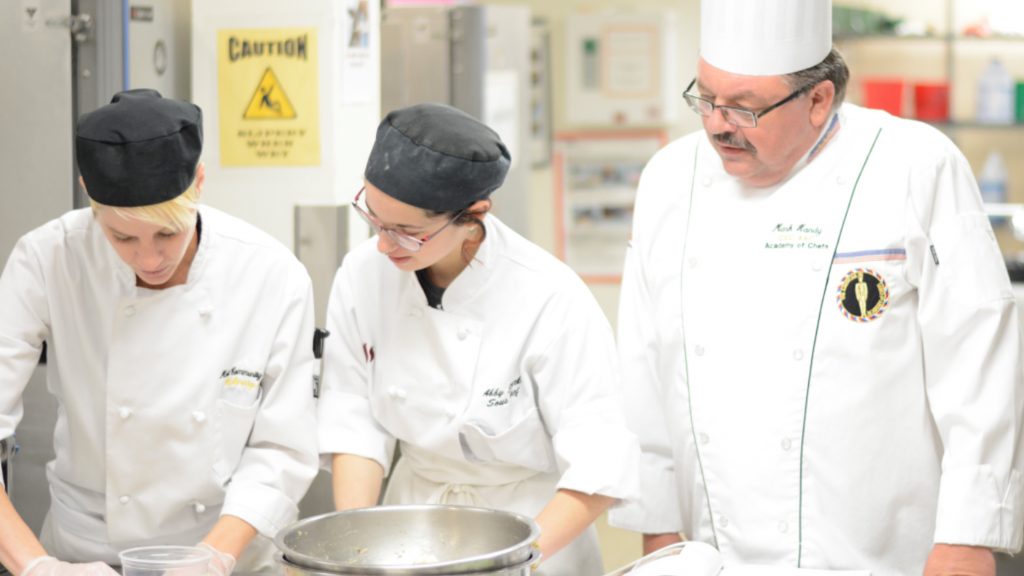 In fact, a 2018 survey of association members found that staffing was their No. 1 concern, both in terms of quantity and quality of workers, she said.
Across the country, the National Restaurant Association estimates that more than 33,000 jobs in the industry will become open over the next decade – meaning strong demand for culinary school graduates, Smith said.
"As soon as they graduate, they should be able to find work," she said.
A team effort
The Mott Culinary Arts Institute already enjoys a strong reputation locally, Cooper said.
"Our students are really sought after," he said. "I can walk into a local kitchen and know 80 to 90 percent of the people working in it because they're our former students."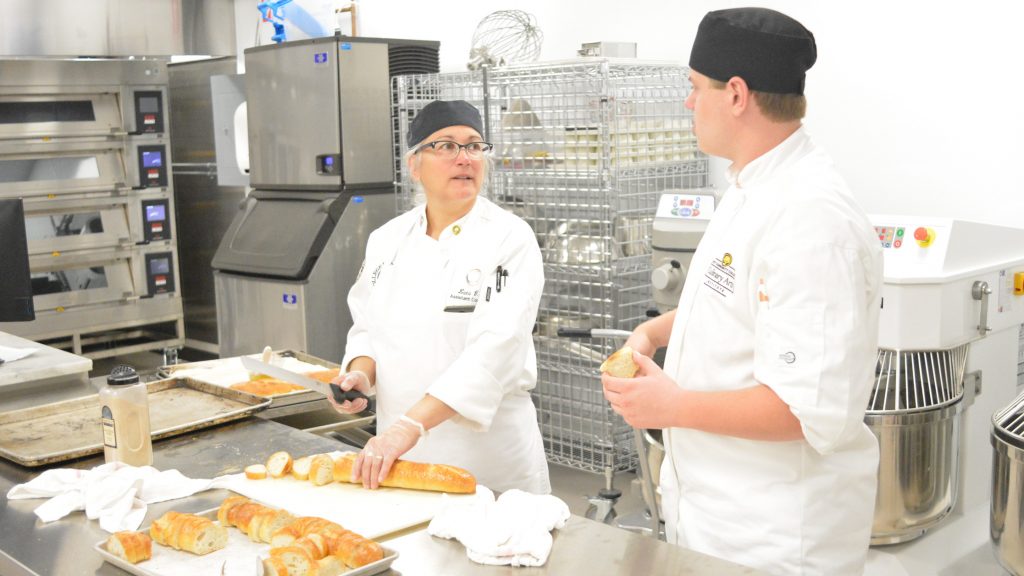 Mott culinary students can earn either a certificate or associate degree in baking and pastry arts or culinary arts, as well as an associate degree in food service management.
The institute celebrated the grand opening of its downtown facilities on June 7 during a ceremony that featured celebrity chef Carla Hall.
Also recognized during the festivities were the various groups and entities that helped make the $13 million project possible, including $3.25 million of voter-approved capital bonds from Mott Community College and a $1.5 million grant through the Michigan Economic Development Corp.
The Charles Stewart Mott Foundation donated the building and provided $4 million in leveraged loan funds. The Uptown Reinvestment Corp., the developer on the project, will own the property for eight years and then turn it over to the college.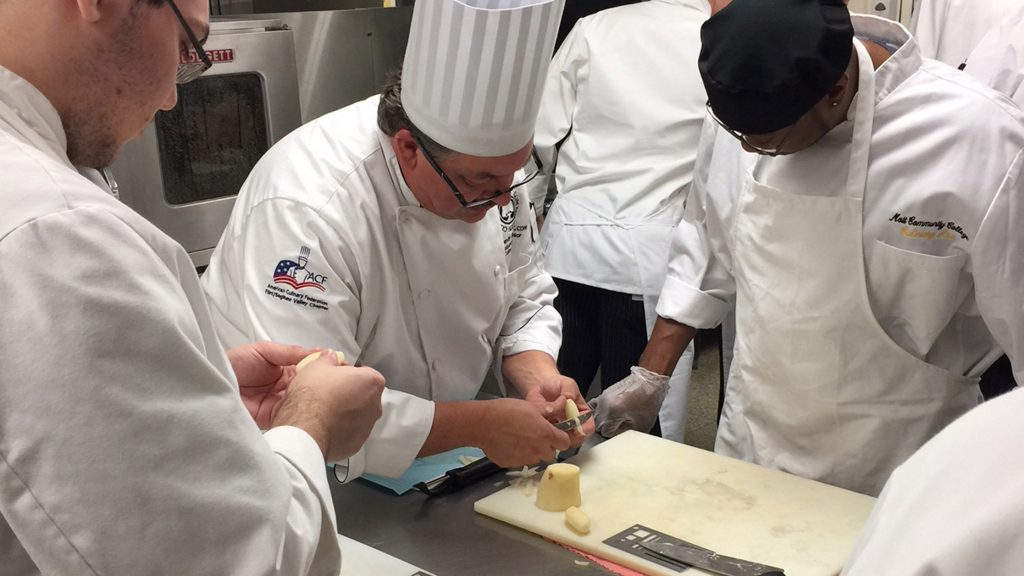 Also, the Flint City Council has passed a resolution for the project to receive a property tax exemption under Michigan's Obsolete Property Rehabilitation Act.
Cooper is still marveling at the transformation the building has undergone, after touring the site before rehabilitation began and seeing how it had fallen into disrepair.
"This is going to work out beautifully for us now," he said.