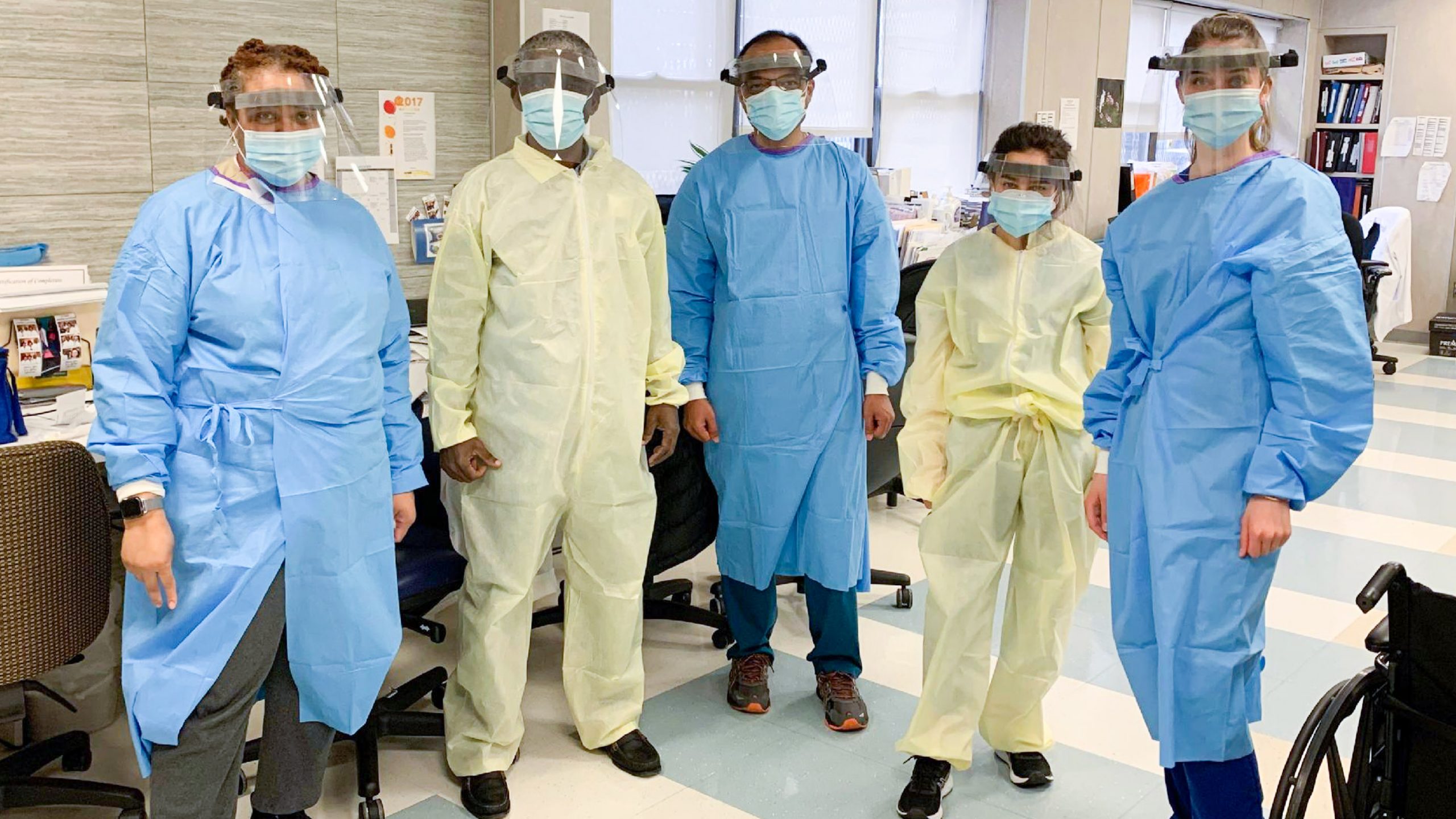 While some Genesee County businesses were categorized as "essential" and were allowed to continue operating under the executive order Gov. Gretchen Whitmer issued in March to help contain the spread of the coronavirus, at least a couple decided to become even more vital.
For example, two area businesses — Fenton-based Domico Med-Device and BAJ Glass of Flushing — devoted at least a portion of their operations to making face shields for use by frontline workers and others.
"We're trying to help out," said Domico President and CEO Michael W. Czop. "We've made ourselves available to the community if we could be of assistance, and we've had a pretty good response from the nursing community."
BAJ Glass owner Brian Bowden said he felt a similar call to duty.
"As soon as it happened, we realized that being a plastic distributor and specialty glass shop, we had all sorts of suppliers nationwide," he said. "When other people weren't able to get supplies, we were. In a sense we felt an obligation to do what we could do."
Both companies were making face shields from polycarbonate plastic that could be washed and reused or simply disposed of.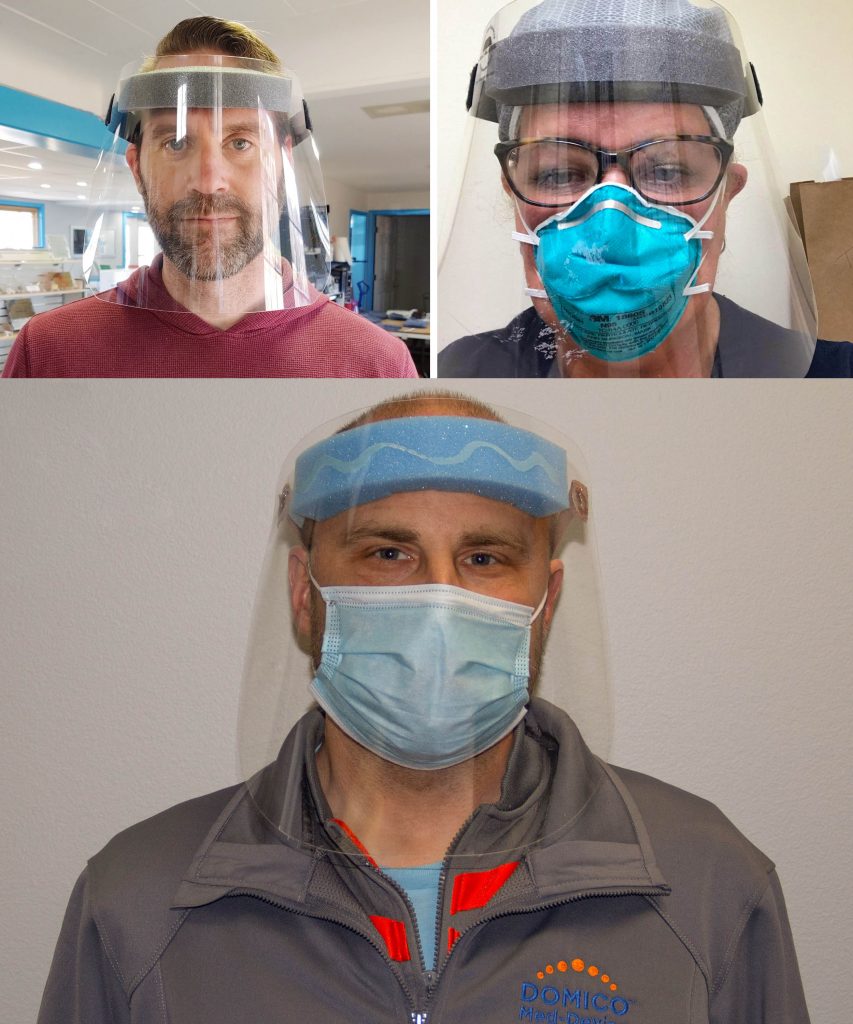 "They're more expensive and difficult to make, but they're cleanable and resilient," Bowden said. "We kind of went all out for the product, but mainly we were just trying to cover the cost of supplies and stay operational."
BAJ Glass delivered more than 11,000 of its shields to the state of Michigan for distribution to front-line workers, while also supplying a few hundred to area police agencies, hospital workers and Mass Transportation Authority employees. As of late April, it had materials to make 17,000 additional shields.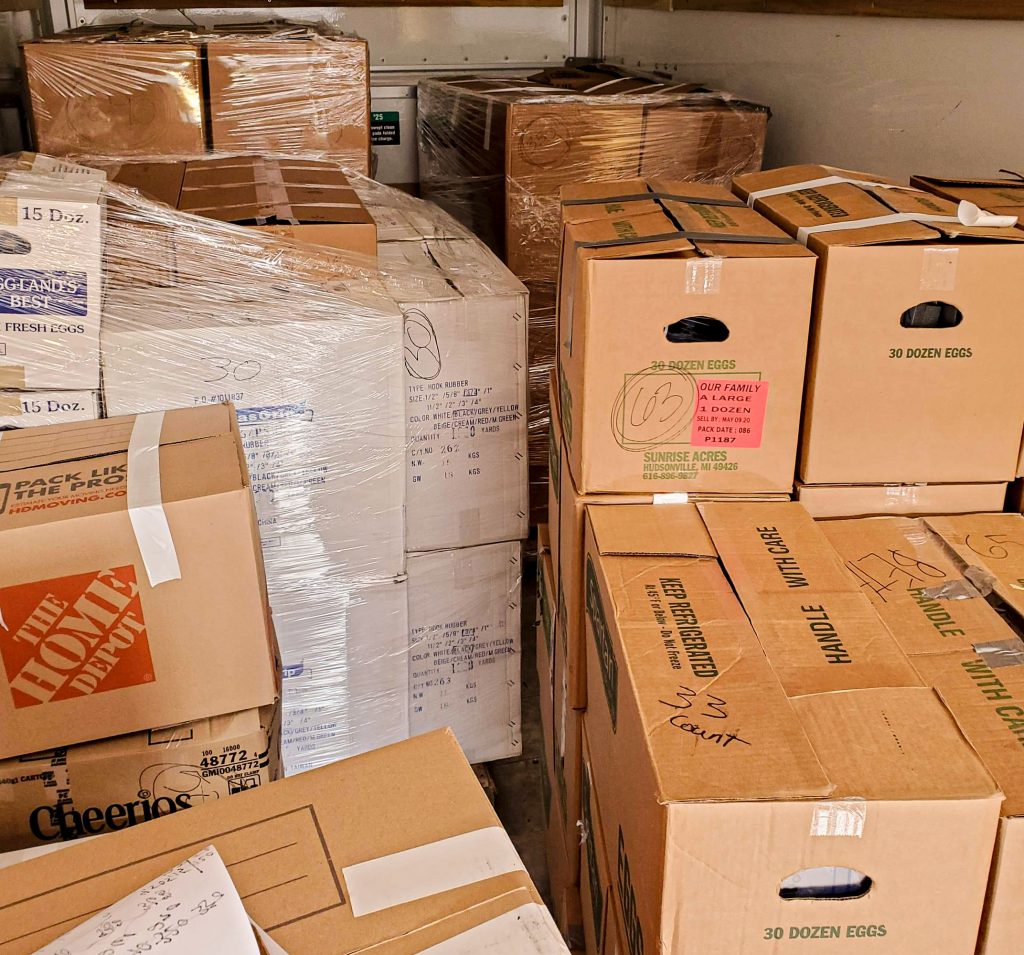 Domico decided to start producing shields after it was contacted by nurses from McLaren and Hurley hospitals, Czop said. It made a few hundred from supplies it had on hand and donated them to McLaren Flint and Hurley Medical Center's frontline workers as well as those at Ascension Genesys and Ascension Providence Rochester hospitals, and the Brighton Fire Department.
The company also is making isolation gowns for use by health care workers.
Staying 'pretty busy'
BAJ is a specialty glass shop that supplies commercial customers and individual consumers with items such as custom glass countertops, decorative glass and mirrors and auto glass.
Because auto repair was designated as essential under Whitmer's order, the company technically could have continued to operate largely as it had, but Bowden decided to focus on contributing more directly to the COVID-19 response.
"I didn't want to just try to find things as a way to be essential," he said. "I wanted to actually be essential. It was more of a personal choice of let's not look for a loophole to find a way to operate — let's actually do this."
Domico earned its essential credentials by being a maker of medical devices, mostly on a contract basis with other manufacturers. "We're fortunate we're part of the critical infrastructure," Czop said.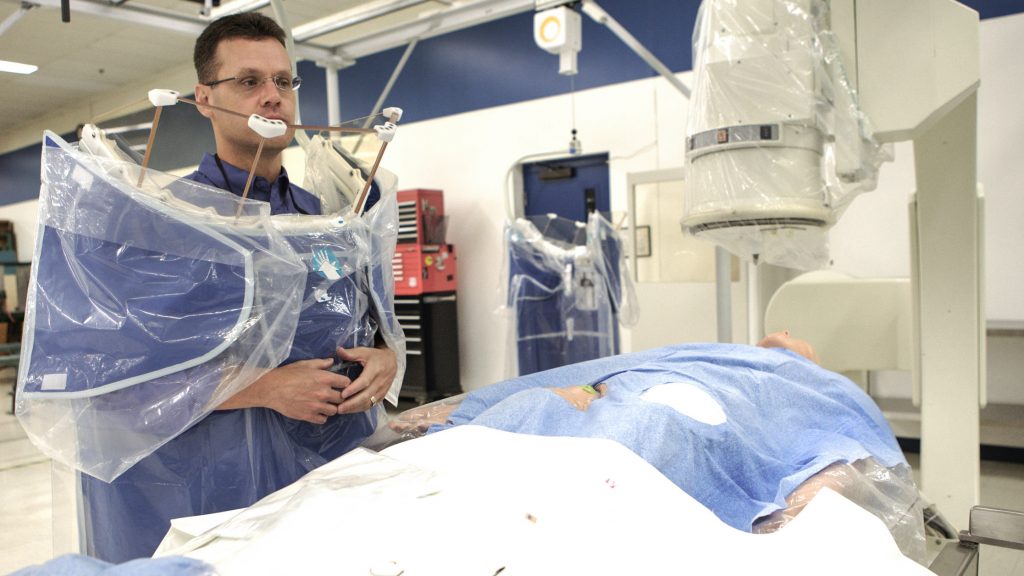 Order volume for its contract business had dropped because the work is typically tied to capital installation projects, which hospitals weren't investing in during the pandemic.
However, demand was holding steady for Domico's proprietary line of pads and hardware accessories used for positioning patients undergoing surgery, CT scans or MRIs.
"The branded product has been sustaining the business," Czop said. "So far we've been able to stay pretty busy."
As a result, the company was able to retain most of its 92-person workforce despite the economic aftershocks of the COVID-19 crisis. Around 10 percent of workers were staying home because they had preexisting conditions, were symptomatic or had to care for children who were out of school, and a handful didn't come back after an 11-day shutdown in early April that gave employees a reprieve and time to spend with their families.
Domico was also following Centers for Disease Control and Prevention protocols involving social distancing, hand-washing and wearing face masks, and the bulk of its 30-person office staff was working remotely from home, Czop said.
Innovating during a crisis
BAJ Glass is only a three-person operation, but it too employed health and safety measures while producing its initial round of face shields.
The shields were made with the help of more than 30 families throughout the area who volunteered to complete assembly by attaching a Velcro strap to each piece of plastic.
"They just came out of the woodwork nonstop," Bowden said. "I've never been part of a volunteer program where that many people did that much stuff. I was blown away."
To avoid physical interactions, the volunteers would pick up supplies and return the assembled shields on the business's porch, rather than enter the building itself.
BAJ Glass innovated in other ways. It worked with another local company that cut the bulk sheets of plastic into the proper shapes, then BAJ Glass would drill holes into each shield for the straps.
Securing the order with the state required similar ingenuity. Bowden credited it to networking.
"We went through all the channels that the state put you through, but our sales have come from our efforts in making contacts," he said.
Neither BAJ Glass nor Domico received any funding from the Pure Michigan Business Connect (PMBC) COVID-19 Emergency Access and Retooling Grants program, which was announced on April 1. The program awarded grants of $25,000 to $150,000 to companies who were retooling quickly to manufacture critical health and human service supplies. On April 15, the Michigan Economic Development Corp. announced that 12 small businesses and nonprofits around Michigan had been awarded a total of $1 million through the program. None are located in Genesee County.
Getting the finished product to the state also took determination.
"We figured it out on the fly," Bowden said. "We're not a packaging or distribution company. We learned a lot trying to deliver 11,400 face shields to the state of Michigan."
Ultimately, the company rented a 26-foot U-Haul truck, loaded it with eight pallets full of face shields and drove the load to a Dayton, Ohio, distribution center — after "we stayed up a few nights in a row recounting and repacking," Bowden said.
Domico also showed determination while embarking on its face shield foray.
The company initially had enough material for only a few hundred face shields, although it later stockpiled enough to make thousands more as demand required.
It programmed a computerized cutting table to fashion polycarbonate sheets into the face shields and devoted an assembly line to production.
"The biggest concern from my perspective is that I don't know when it's going to be my turn or my family's turn or one of our employees or their family member is going to be at the hospital looking for care," he said. "If we can make a small dent in the demand for PPE, that's all we're looking to do."