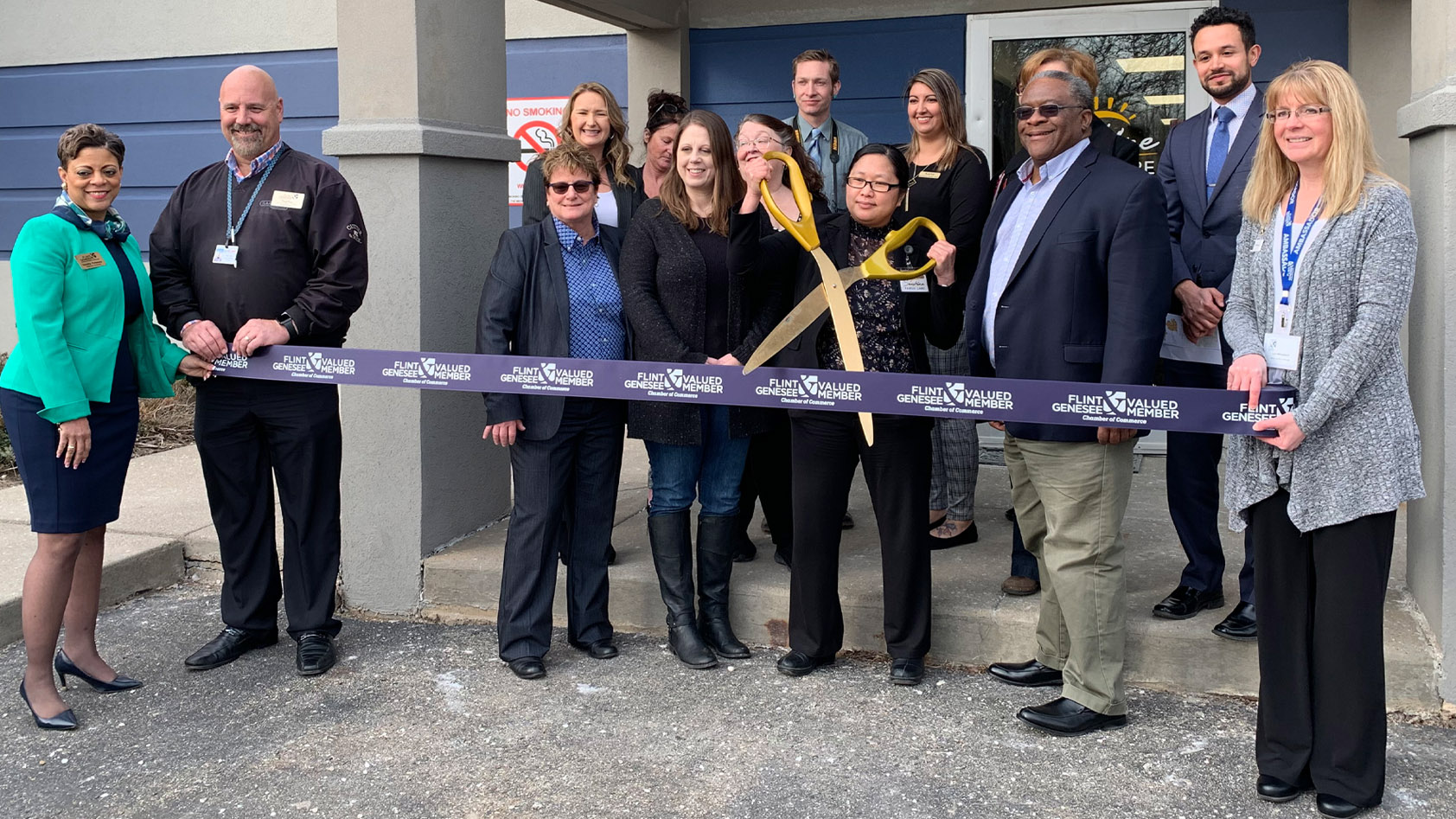 Congratulations to our members on the move featuring FGCC members' grand openings, promotions, new hires, recognition and milestones
(Featured) Sunshine Family Care Clinic, a new HIV primary care clinic grand opening on March 5.
Member News
---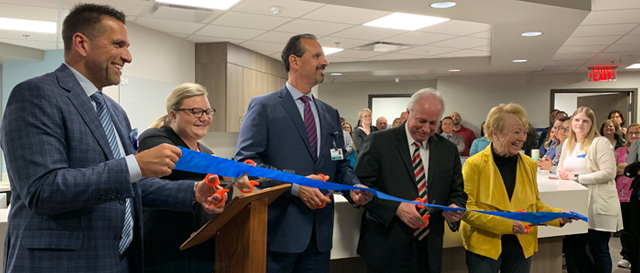 Promotions, New Hires and Recognition
---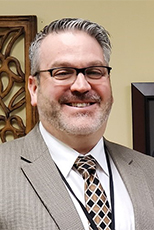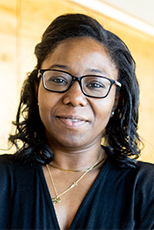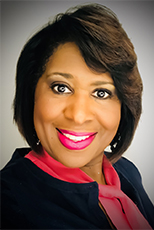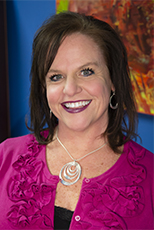 Michael Odette, former Burton police chief, is the new chief for the Public Safety Department at Mott Community College. Odette replaced Theresa Stephens-Lock, who retired as chief in January. Odette has more than 25 years of law enforcement experience and is a graduate of the School of Police Staff and Command School at Eastern Michigan University. He has also served as an instructor at MCC's Law Enforcement Regional Training Academy (LERTA) and at the Law Enforcement Officers Regional Training Commissions (LEORTC).
Jennifer Edwards-Johnson, an assistant professor of family medicine, has been named community assistant dean for the Michigan State University College of Human Medicine Flint Campus. She divides her time between Flint and Lansing, where she sees patients and is a faculty member with the Sparrow-MSU Residency program. In addition, Edwards-Johnson is the course director for the "Caring for Underserved Patients" intersession for first- and second-year students. She succeeds John Molidor, PhD, who retired July 1 after 46 years of service, including 33 years as community assistant dean for the Flint Campus.
ABC-12 news anchor Dawn Jones is featured in the February issue of Corp! magazine, in the "Women in Business" section. Jones, a Flint native, discusses her work, her approach to leadership and her work, especially as a mother of two, in a Q&A format.
Mark Burton is the interim CEO of Michigan Economic Development Corp. for an initial term of six months. He replaced Jeff Mason, who retired, effective April. 3. Gov. Gretchen Whitmer recommended Burton for the position in recognition of the instrumental role he played in finalizing agreements that helped deliver nearly 11,000 new auto jobs to Michigan last year. The MEDC's Executive Committee is conducting a nationwide search to select a permanent CEO for Michigan's marketing arm and lead advocate for business development, job awareness and community development with the focus on growing the state's economy.
Theresa Hurley is the new director of development for Catholic Charities. She is responsible for the marketing, public relations, fund development and relationship management with donors and external organizations to help advance the organization's mission and vision. Hurley was formerly director of community relations at Advanced Physical Therapy Center.
RoseAnn Carlsen was appointed vice president of corporate laboratory services for McLaren Health Care. Her responsibilities include oversight and administration of McLaren's corporate laboratory services, which serves McLaren's 14 hospital campuses across Michigan and an extensive outpatient program. Carlsen will coordinate the efforts of approximately 600 lab professionals across the McLaren enterprise as well as the technical and business initiatives of the 14 analytical lab locations. Carlsen has served in leadership positions for more than 15 years and joins McLaren Health Care from Indiana University Health where she served as executive director of pathology laboratory.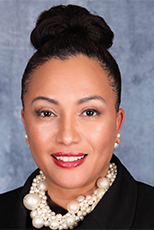 Angela Hood-Beaugard is the new executive director of the Flint & Genesee Literacy Network. Hood-Beaugard, a Flint native, was selected by the Network's steering committee and Mott Community College. She was previously vice president of community development at Metro Community Development where she initiated a transparent financial reporting system among homeless funding sources to drive the communal awareness and efficacy for the county.
Goyette Mechanical has announced its 2019 Excellence in Service Award winners. Jake Mudge received the Curt Maser Excellence Award; Brandon Moore the George Hier Excellence Award; A.J. Jenrow the Greg Monzo Excellence Award; and Cassie Bennett the Donna Glann Award. The Curt Maser Award recognizes a service technician that exemplifies excellence in customer service, training and certification. The George Hier Award is designated for installation services, professionalism and customer reviews. The Greg Monzo Award honors outstanding residential service and the Donna Glann Award is given to the service dispatch/support employee of the year.
Business News
---
The Charles Stewart Mott Foundation made two grants totaling $160,000 to help health care workers in Flint and Genesee County stay safe and fed during the coronavirus pandemic. A $100,000 grant will help University of Michigan–Flint keep its residence hall open to health care workers from Genesee County hospitals, giving them a welcoming, safe and convenient place to stay at no cost to them. A $60,000 grant will allow the Freedom Center Church to purchase more than 5,000 meals from Flint restaurants and have them delivered to local hospital workers.
McLaren Health Care on March 16 opened the McLaren Fenton Emergency Center, 2420 Owen Rd, in Fenton. The McLaren Fenton Emergency Center features 22 private rooms, including three resuscitation rooms; an isolation room; and a special room for patients experiencing a mental health emergency. It is also equipped with the latest diagnostic tools, including Telestroke, CT scanner , X-ray and Ultrasound. The emergency center is 24 hours, seven days a week, by board-certified emergency physicians along with emergency room nurses and support personnel. The emergency center is part of a more than $12 million investment that will benefit the residents of southern Genesee and northern Livingston counties.
The 2020 Ally Challenge presented by McLaren remains scheduled for July 27 – Aug. 2 at Warwick Hills Country Club in Grand Blanc. The Ally Challenge will continue to follow the advice and recommendations of the World Health Organization and the Centers for Disease Control and Prevention, along with local, state and federal government agencies, according to a company statement. Tournament officials along the PGA TOUR will continue to assess the challenges posed by COVID-19 to determine the best course of action going forward.
The Greater Flint Health Coalition, a nonprofit focused on improving the health of citizens in Flint and Genesee County, is relocating its headquarters to downtown Flint with support from the Michigan Strategic Fund. The project is anticipated to generate a total capital investment of $2.8 million and create 20 full-time direct jobs in the healthcare sector. Mid-Michigan Health Consortium, LLC is redeveloping a vacant, three-story building on First Street at Buckham Alley for the new the headquarters. The project consists of renovation of a 12,000-square-foot commercial office building that has been vacant for more than two decades. The building will undergo structural repairs and have new high efficiency mechanical equipment and lighting installed. The project meets the strategic objectives of both the MEDC and local partners of transforming underutilized properties into vibrant areas.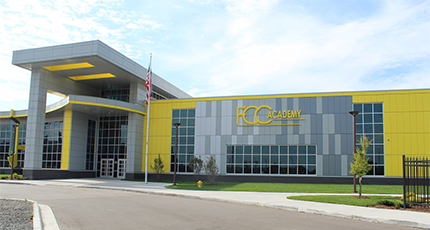 E&L Construction Group on Feb. 28 won two awards for construction management excellence at the Annual Build Michigan Award Ceremony in Plymouth. E&L was honored for its work on the Flint Cultural Center Academy and the Phoenix Warehouse Renovation (the former Delphi East site on Averill Road). The Flint Cultural Center Academy is a 78,000 sq. ft charter school, with 27 classrooms, gym, cafeteria, and multiple learning spaces. It also includes a massive 22-foot wide interactive staircase call the "Learning Stairs" for out of classroom collaborative learning. The Phoenix Warehouse renovation was an abandoned, partially demolished, contaminated building and renovated into a 550,000 sq. ft. warehouse with 10 grade level doors, 17 truck docks and a fenced parking lot.
The University of Michigan-Flint's Physical Therapy (PT) program has been named the top program in the state of Michigan and one of the top programs in the country according to U.S. News & World Report. "I'm very proud to be named as the best physical therapy in the state of Michigan," said Donna Fry, professor of Physical Therapy and dean of the College of Health Sciences. "Our PT faculty are exceptional scholars, teachers, and clinical experts who actively engage students in the learning experience through evidence-based hands-on laboratory, community service, and clinical experiences to complement active learning classes."