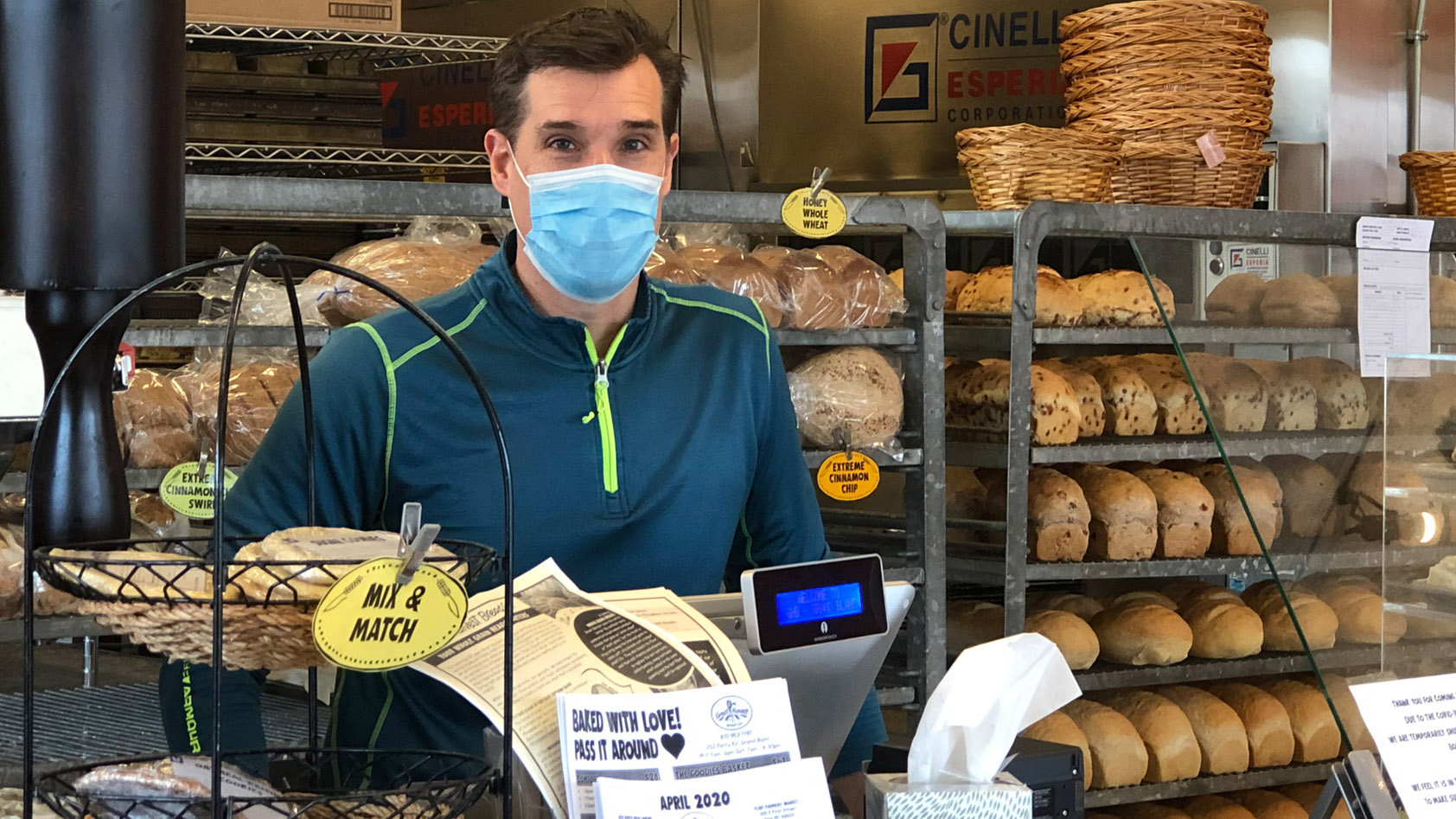 In the 19 years that Scott Sassack has owned and operated Great Harvest Bread Co. in Grand Blanc, he has always tried to give back to the community. The connection is evident the moment you walk in the front door and see the display of photographs highlighting the relationships with area schools and other organizations.
That belief is also embedded in the mission statement, which every customer who visits can readily see in bold letters on the wall behind the cashier. It reads:
Be loose and have fun, bake phenomenal bread, run fast to help customers, and give generously to help others!
"It's something ingrained in me. It's something that I think should be expected of businesses. When you have a community that commits to you, it goes both ways."
His standard operating procedure has been put to the test in ways he hadn't imagined with the spread of the COVID-19 pandemic. Michigan Gov. Gretchen Whitmer's Stay Home, Stay Safe executive order, which took effect March 24 and later extended into mid-May, brought much of the state's economic activity to a screeching halt in order to slow the spread of the coronavirus and to prevent hospitals from being overrun by patients.
However, businesses deemed essential, including restaurants, could continue operations under specific restrictions.
"A couple of days before things really started coming down, I knew that once we found out that we would be an essential business and could stay open, there would be a way for us to help out as well," Sassack said. "We were looking at the people on the frontlines – the doctors and nurses, first-responders, police officers. We started off by just offering free sandwiches to any of them that came in the door. Just to keep them going and to keep their morale up."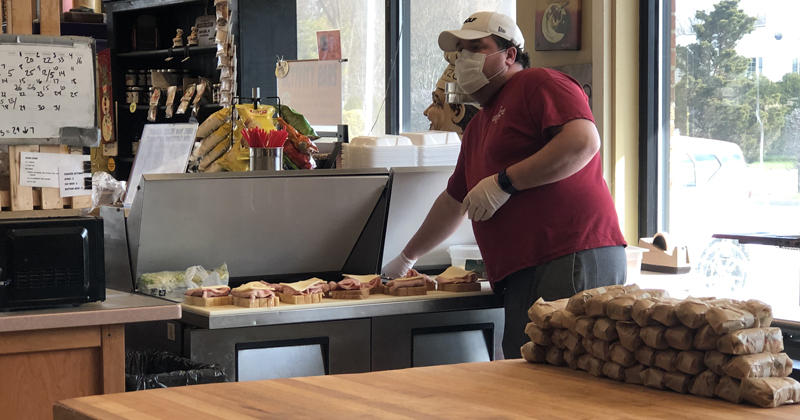 But as businesses began shutting down and unemployment started ticking up, Sassack decided that that more was needed.
"I thought: 'We're operating and operating in a positive way. We were able to bake a little extra and offer free bread (loaves) to those that are in need," he said. "From there, we started getting contacted by soup kitchens and food pantries. So, I said let's figure out in our budget how we can handle it from here."
To help cover costs, he launched a GoFundMe campaign on March 31, with a goal of raising $5,000. By the end of April, more than $6,500 had been donated to the cause. He also provides a 50 percent match to the dollars raised. Great Harvest Bread now supplies 25-50 loaves to four different food pantries per week , 100-200 total. The company also delivers sandwiches to area hospitals. [See the list of organizations served.]
"Yesterday, I delivered 250 sandwiches to two hospitals. Today, I'm running about another 125 out this afternoon," said Sassack.
He has also delivered several hundred health bars to the Genesee County Sheriff's Department along with eight bags of dog bones for the canine unit.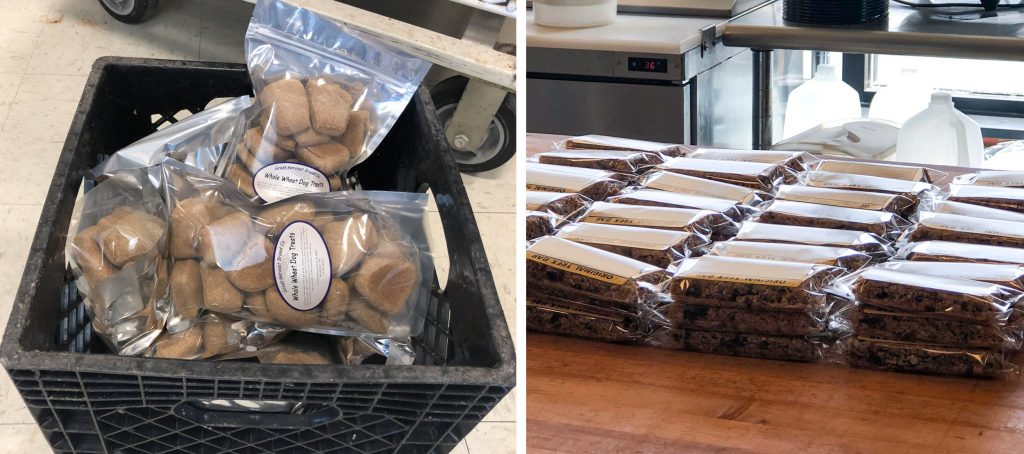 Still, the current business climate remains a challenge in multiple ways. He must balance his food philanthropy with normal operations and walk-in traffic. "If I can't provide (a food pantry) with 25 (loaves) today, maybe I can offer you 15. It's an ongoing challenge. We'll figure it out."
Walk-in sandwich sales have nosedived since the executive order took effect – "probably 75 percent," he said. Daily store hours have been shortened by three hours, opening two hours later in the morning and closing an hour earlier at day's end. Employees are required to wear masks and gloves, and the gloves must be changed constantly.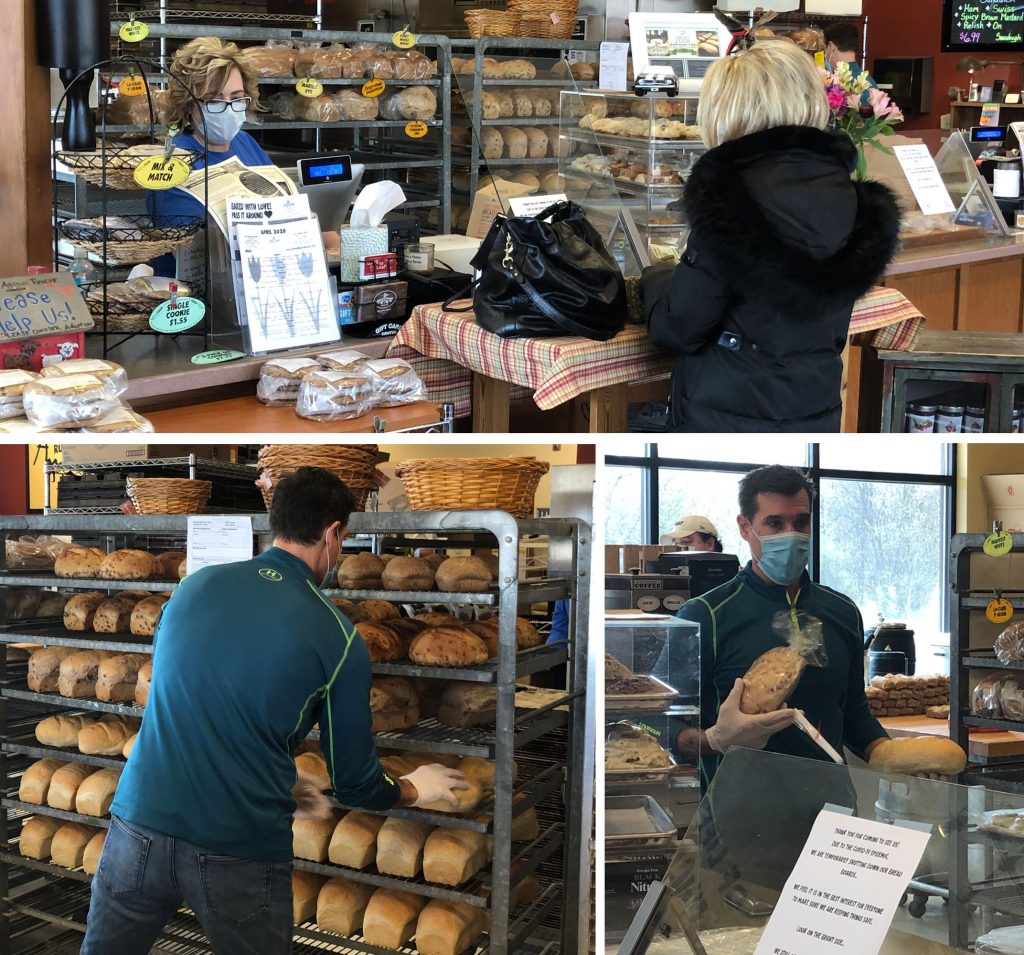 Customers must also wear masks before entering the store. Those without must remain outside and the staff will provide curbside service. The store went from two cash registers to one and a Plexiglas shield was installed to limit staff-to-customer exposure.
The supply chain has been affected, too, with some shipments of certain ingredients being shortened or smaller than the original order. Yeast, for example.
As a result, Great Harvest has gotten away "from the fun stuff (for now) because we can't get everything we need," he said. On the other hand, he added, "people aren't really looking for the fun, frilly stuff. We have to provide for people are actually looking for."
The operational changes have also been a struggle for his father, with whom he started the business two decades ago. "He's 82 years old and an amputee, and he can't come in here with his issues. It's tough for him because he wants to be here."
Yet, there is a bit of a silver lining in the current climate. Bakery sales have increased, as some stores have run out of bread. "We're seeing people we've never seen before. They've been here. So, that's a positive."
And despite the changes and challenges, customer support remains strong. That, in turn, fuels his desire to serve.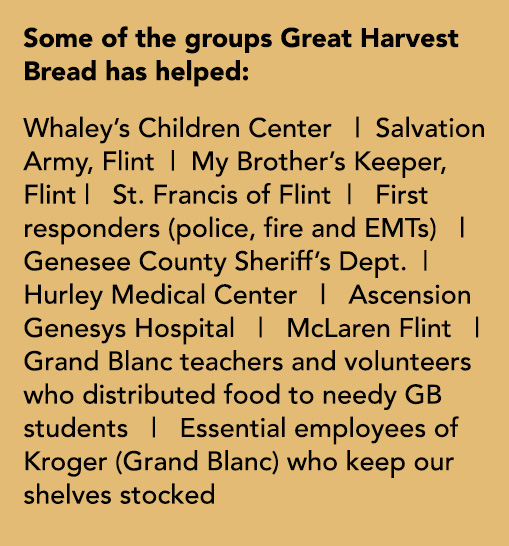 "We're committed to this community. I'm committed to Genesee County," Sassack said. "We're more than just a small business. It's a way of life for me."