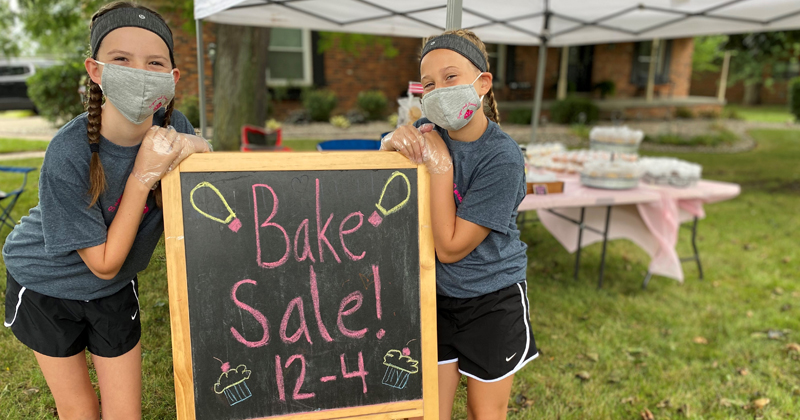 As Lili Miller and Lily Witucki grow, so does their philanthropy. In 2018, they decided to have a front-yard bake sale — dubbed Sugar & Sweets — and donate 100 percent of their proceeds to the Children's Miracle Network at Hurley. They made $372 and decided they wanted to make it an annual event. In 2019, they almost doubled the previous year's haul by selling $724 worth of baked goods.
This year, even as the pandemic lingered, they remained committed to the cause. Beyond staging the bake sale with proper safety protocols in place, they also set a JustGiving fundraising page in case anyone wanted to just make a donation instead. As a result, they managed to more than double their 2019 total, taking in $1,695.
"I'm so proud of them," said Lili's mom, Lacey Miller. "It took a lot of hard work. and they do it all for the kids at Hurley Hospital. Kids helping kids — it doesn't get any more heartwarming than that."
The money they raise is used to buy toys for children patients at Hurley. In previous years, the girls were able to visit the hospital and witness the good they're doing. This year, a Hurley worker stopped by to pick up their donation.
"We didn't expect to make as much this year, but it kind of just made us smile," Lily said.