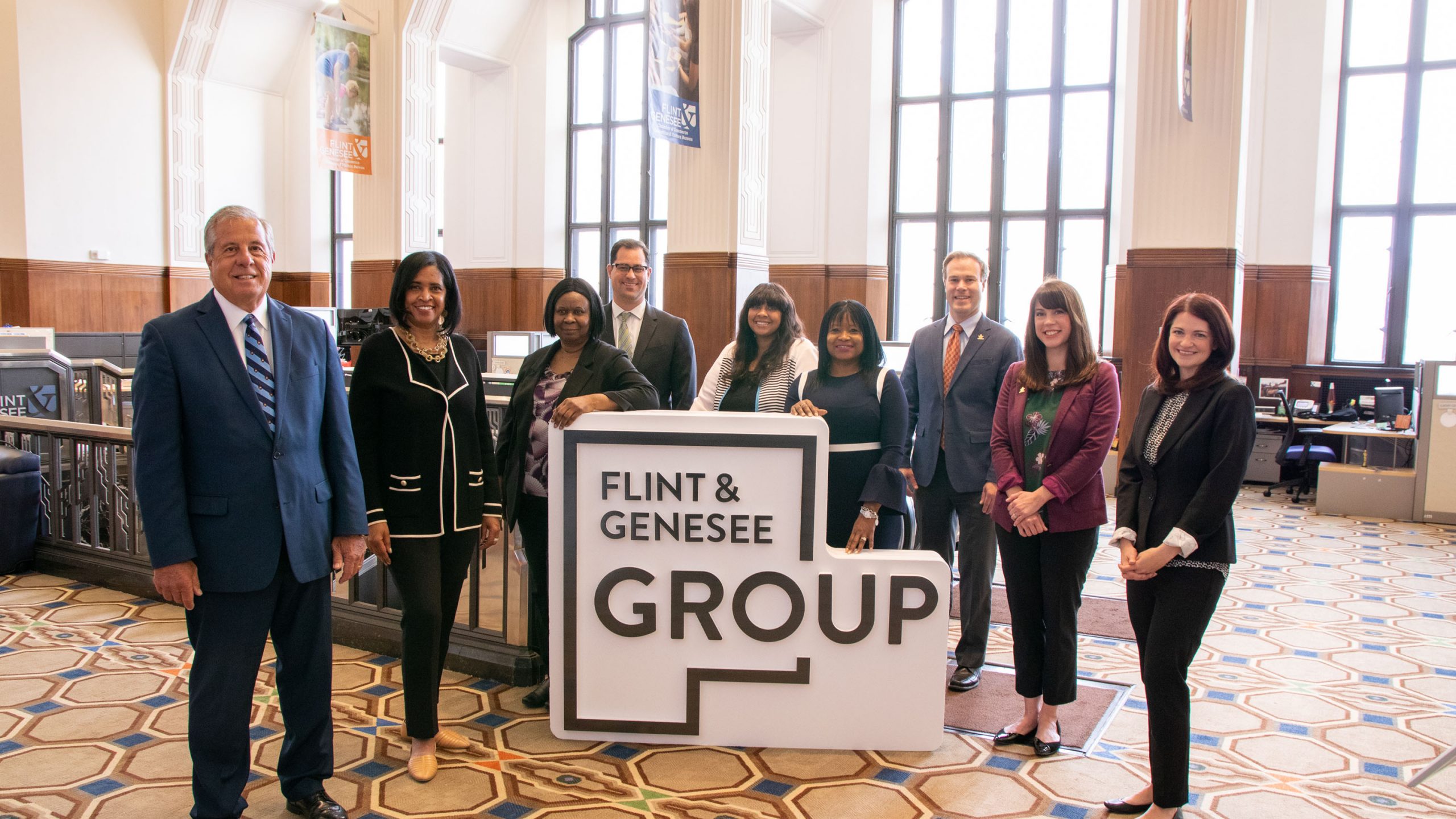 What do you call an organization that helps boosts its community's business, economic development, education and tourism sectors? Now it's the Flint & Genesee Group. That's the name of the rebranded Flint & Genesee Chamber of Commerce, a moniker that still exists but now as one of four distinct divisions under the Flint & Genesee Group umbrella.
The rebranded organization, unveiled in March, is meant to more accurately convey the wide range of services it offers, said CEO Tim Herman.
"It's not an expansion of our services — it's just giving them a clearer focus," he said, adding that the organization's involvement with such a wide swath of economic-related activities had earned it the label of "a chamber on steroids."
"We were consistently trying to tell the story of what each action group or division did that might be contradictory to how people traditionally see a chamber of commerce functioning," said Flint & Genesee Group Chief Operating Officer Kristina Johnston.
Now, the name of each division essentially speaks for itself, she said.
There's still the Flint & Genesee Chamber, which will continue to fill the business-boosting role typically associated with a chamber of commerce. Andrew Younger will oversee its daily operations as executive director of the division.
There's also the Flint & Genesee Economic Alliance, led by Tyler Rossmaessler, which is responsible for business retention and attraction, private investment and jobs in Genesee County; Flint & Genesee Education & Talent, which under Kimberly Leverette's direction is charged with preparing youth and adults for academic and career success; and Explore Flint & Genesee, which promotes the region and increases tourism in Genesee County with Alaina Wiens as executive director. (More information on each division and their executive directors' thoughts on their roles and mission is found in the Feature Story.)
All division leaders report to Johnston, who along with Herman will set the broad direction for the entire Flint & Genesee Group.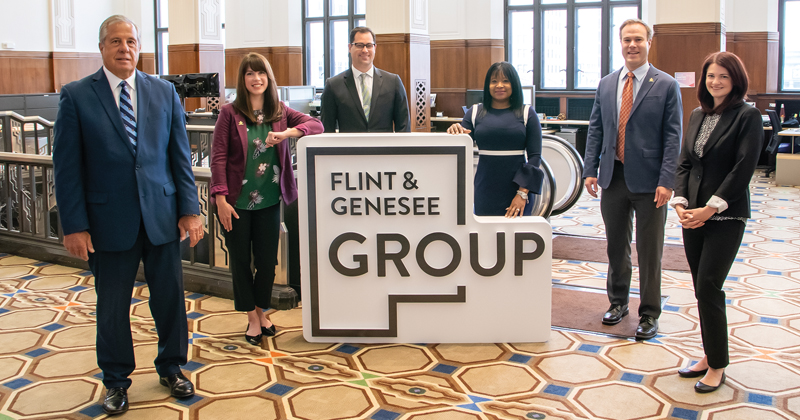 "They will focus collectively on improving the economic success of Genesee County, including making Flint and Genesee County an attractive place to live, work, play and invest," Herman said. "We believe that all those pieces from each division coming together is what creates economic vitality."
Johnston traced the rebranding's roots to three years ago, when organization leaders were working on a strategic plan and, in the process of developing goals, objectives and missions, discovered challenges that were inhibiting the individual success of what are now known as divisions but were then called action groups.
Each one has a different client base, but they were all operating under the same Flint & Genesee Chamber name, which sometimes caused confusion.
"For example, the economic development group would make a business retention call and ID themselves as representing the Chamber, and the company would say they're not interested in buying a membership," Johnston said. "Basically, we were giving more information than what audiences wanted to hear, so we decided to make it more succinct by creating clearly labeled divisions. That also will help give credibility to division leaders."
Said Herman: "Our new brand strategy will provide our stakeholders with easier entry points into the organization and connect them more readily with the services, resources and information they need.
"Our goal is always to add value to customers we serve, including multiple sectors: business, economic development, education and tourism," he said. "So we always need to be in touch with our customers' changing needs and, importantly, our customers and also our new audiences must understand who we are, what we offer and to whom."
The rebranding also involved the work of a consultant who spoke to local stakeholders and identified what the Flint & Genesee Group does and how that compares with similar organizations nationwide.
While each division will have its own focus, the entire group will share functions such as accounting, communications, marketing and human resources.
"It makes sense not to duplicate those," Herman said.
Each division will also have its own logo and, eventually, a separate website, and new signage is being installed at Flint & Genesee Group headquarters in downtown Flint, he said.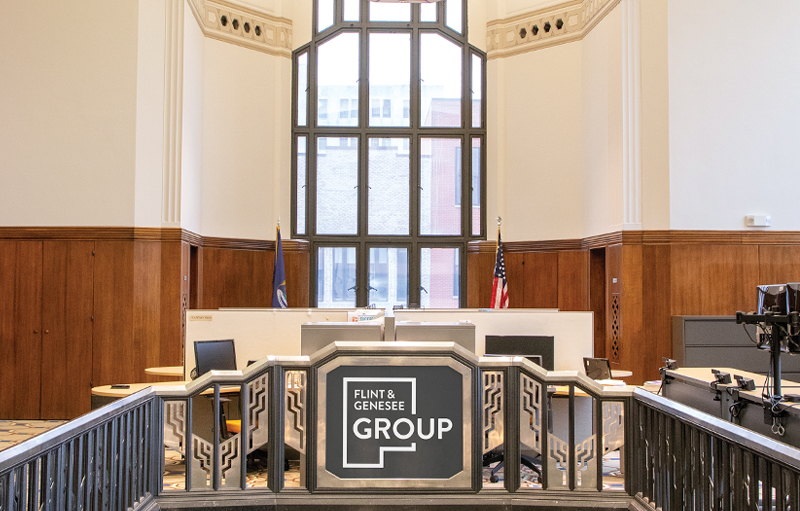 All the logos will share the same basic design based on the geographic shape of Genesee County to maintain consistency across the brand, with different colors used to distinguish each division.
"I think it's exciting," Herman said. "It's something that we worked hard on for over a year and a half. Our board is very excited about it and I think our members are very excited."