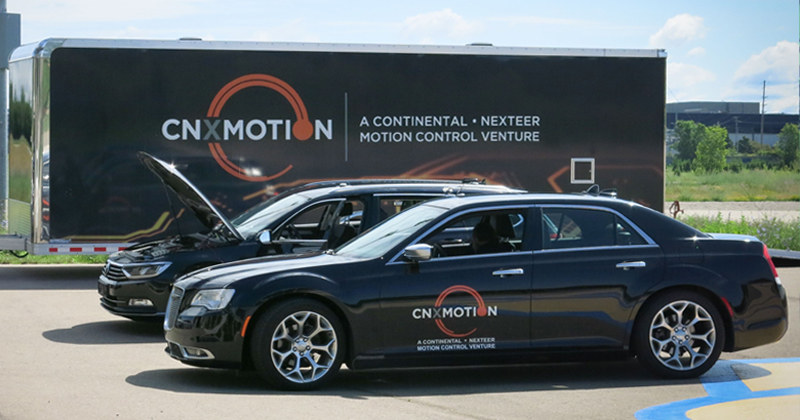 From the C-Suite features brief interviews with Flint & Genesee senior executives and entrepreneurs about leadership, management, strategy and performance. For the July-August issue, AND spoke with Matt Hagans, controller and business development, CNXMotion.
What's new at CNXMotion?
CNXMotion is working in both the traditional vehicle and automated vehicle segments. We are very excited to be rolling out and demonstrating our new Brake-to-Steer (BtS) product.
CNXMotion is pleased that the US Patent and Trademark Office has recognized this technology as new to the industry. Then to give our customers the most flexibility to integrate the product into their vehicle fleets, we are starting to market it as Software as a Product (SaaP).
For a high-level, simplified analogy, you might think about the flashlight function on your smartphone. All of the hardware exists on your smartphone, the battery, transistors, capacitors, resistors, pins on a microchip and a high-output LED bulb for camera function, and yet the flashlight function needs additional software for operation. To have the flashlight function, you must have the software that tells all the hardware parts how to work together in harmony.
BtS is that special software intended to orchestrate the operating of hundreds of vehicle parts and sub-systems to make your car more functional and add extra layers of safety.
We are also exploring which customers would prefer BtS preloaded onto hardware modules. Over simplifying, think plug-and-play.
Have you been able to build any business momentum in this difficult COVID environment?
In April 2021, CNXMotion was notified one of our products has been selected as a 2021 Automotive News PACEpilot finalist.

The Automotive News PACEpilot program is designed to recognize post-pilot, pre-commercial innovations in the automotive and future mobility space. These represent product, software/IT system or process and idea incubators that have the potential to revolutionize an automaker's business and products.
CNXMotion submitted the application in March 2021. Then in June 2021, we presented the new product idea to the PACEpilot judges and conducted a virtual, live demo in a development car on a test track at Kettering University. Scott Sanford, project lead, and the team adopted innovative approaches to do demonstrations to help reach a broader audience. COVID pushed us to find new, creative innovations and practices.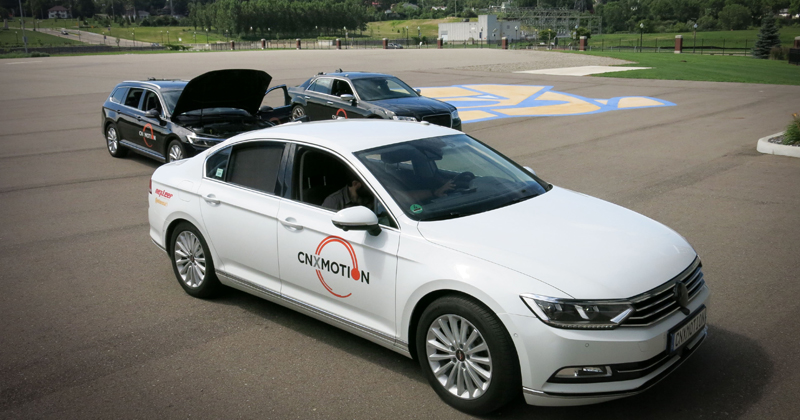 This time think Saturday Night Live, but not as funny. Completely unscripted and what happens, happens. You don't get a second chance to make it better. We wanted to illustrate to the judges that the technology is maturing and can take over at a moment's notice to help protect the driver.
What does the future look like?
The Flint & Genesee Group has been a great ally for our small team at CNXMotion. Many thanks to them for all that they do support Flint, Genesee County and the region.
And having great partners in Continental Automotive and Nexteer Automotive energizes us every day to push the boundaries of present-day technology. Our Lead Advisors from the partner companies, Hiren Desai and Jeff Zuraski, are instrumental in our success.
Looking into the future, it is all about a positive attitude for us. Nothing will ever be perfect, but by constantly trying to do the right thing and make things a little bit better, we will make it through as a community.
In that spirit, CNXMotion would like to extend an offer to other local businesses. If you want to talk pain points, observations, insights into automated driving, please reach out to us. We would love the opportunity to compare notes and help forge a path for Genesee County to move into an automated future.