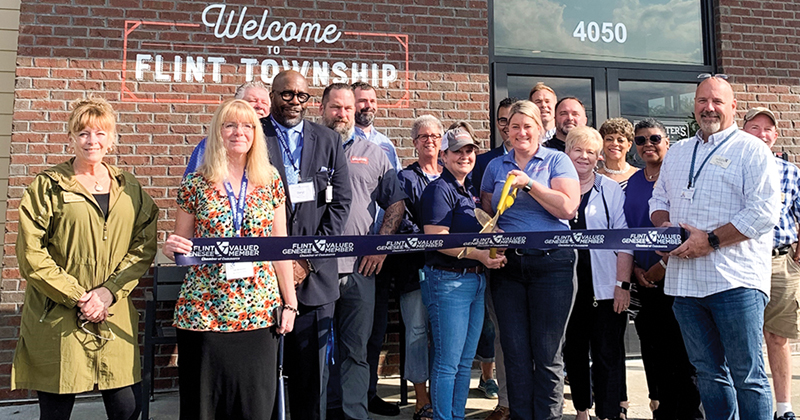 On the Move features and celebrates Flint & Genesee businesses' grand openings, staff promotions, new hires, recognition and milestones
(Featured above) McAlister's Deli ribbon cutting, 4050 Miller Rd. in Flint Township on June 4.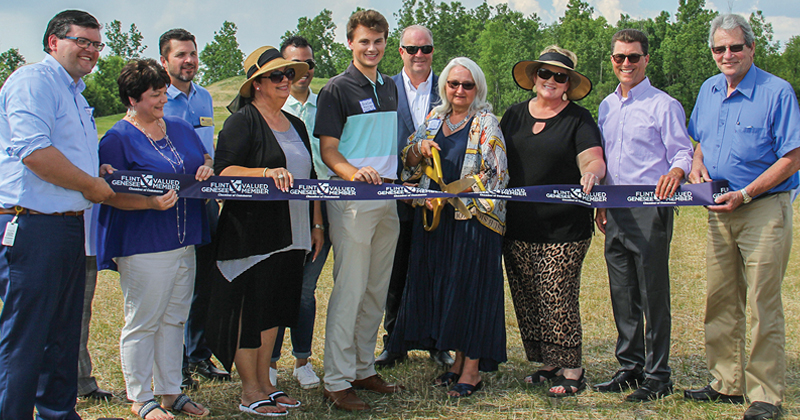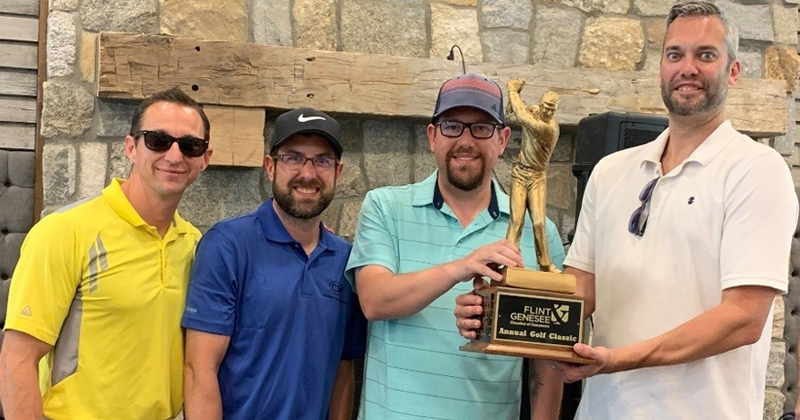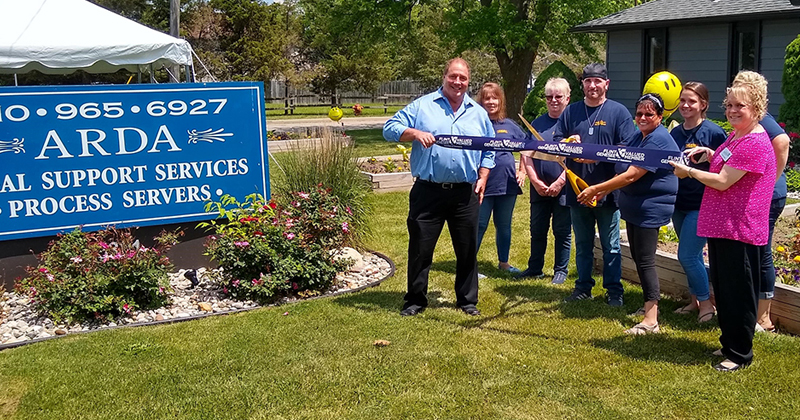 Grand Blanc Vendor Marketplace grand opening and ribbon cutting, 3109 E. Grand Blanc Road in Grand Blanc on June 16.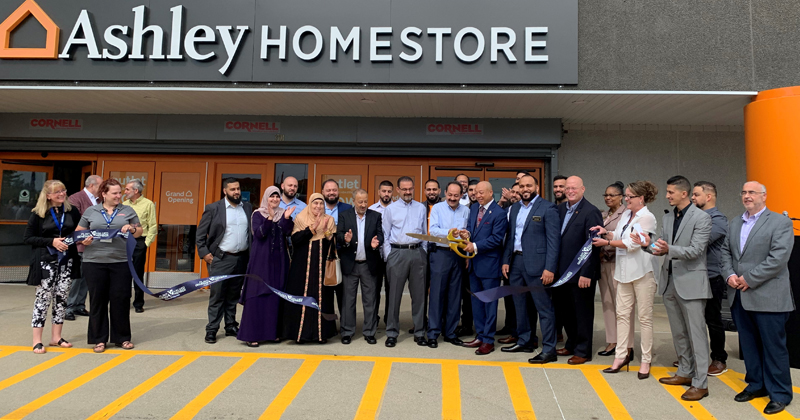 Promotions, New Hires and Recognition
---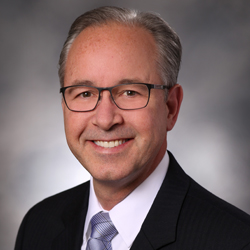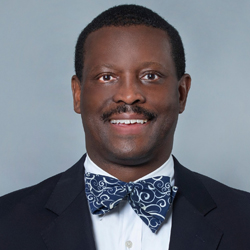 Witt & Howard, PLLC has promoted Nicholas J. Goldsworthy to partner with the firm. Goldsworthy joined Witt & Howard in 2016 as an associate attorney. He provides a variety of business-related legal services to closely held businesses, start-ups, and other entrepreneurial clients.
Douglas Apple, MD, has been named chief clinical officer for the Ascension Michigan market. Dr. Apple comes from Bon Secours Mercy Health in Marriottsville, Maryland, where he has served as chief clinical officer and senior vice president since 2019. Prior to that role, he served as chief medical officer and senior vice president for Spectrum Health in Grand Rapids.
The Michigan Economic Development Corp. Executive Committee named Quentin L. Messer, Jr. as the MEDC's new CEO. As CEO, Messer is charged with implementing and executing MEDC's core mission of business development and attraction, community development, providing access to capital and enhancing Michigan's image and brand.
Gov. Gretchen Whitmer has appointed NorthGate President George D. Wilkinson to the Michigan Workforce Development Board. Wilkinson was reappointed May 30 to represent minority-owned business enterprises. His term expires May 29, 2025.
Eddie Kindle is the new associate superintendent for the Genesee Intermediate School District (GISD). Kindle's responsibilities range from public relations and working with state leaders in Lansing, to leading well-established educational organizations. He also will help formulate state and federal legislation that supports the development of public education programs and services.
Kiaira May is the new executive director of the Flint Downtown Development Authority. She comes to Flint after helping with Detroit's revitalization through her work at both Quicken Loans and Bedrock Real Estate. She developed partnerships between organizations and people in Detroit's business, nonprofit and arts sectors. May was approved by the DDA's board of directors.
Business News
---
Sorensen Gross Construction Co. announced a partnership with GET Engineering & Contracting, a Qatar-based project engineer and builder with more than 7,000 employees. GET's chairman Christian Comair, who also owns The PIMA Group that includes 18 companies across Europe, North America and the Middle East, acquired a 50-percent interest in Sorensen Gross' group of companies. The two groups operate as equal partners in business. Ghassan Saab continues as Sorensen Gross' chief executive officer, which he had held since 1972.
HIROTEC America, a member of the HIROTEC Group, a global tier one automotive supplier specializing in the production of body-in-white closures, exhaust systems, and closure manufacturing equipment announced the acquisition of a new facility on the site of the former Delphi East property. HIROTEC's new facility adds approximately 200,000 square feet of manufacturing space. With this addition, HIROTEC now has a total of 4 facilities in Michigan and over 670,000 square feet available for its local operations.
The State Bank, a preferred Small Business Administration (SBA) lender, encourages local businesses to explore the recently announced SBA enhancements to the SBA 7(a) Loan Program. The enhancements offer additional financial savings for local businesses for SBA loans approved between Feb. 1 – Sept. 30, 2021. Financial institutions such as The State Bank are preferred SBA lenders with delegated authority to underwrite and approve SBA loans on behalf of the SBA, for faster and easier loan processing. Contact The State Bank for more information at 800-535-0517.
Accident Fund Insurance Co. refunded nearly $24,000 to 73 Flint & Genesee Chamber members who participate in the insurer's Workers' Compensation Group Benefit program. The program provides a 5 percent upfront savings on a company's workers' compensation premium and an opportunity for dividend payments based on group's loss history. Accident Fund's historical dividend percentages range from 5-13 percent, based on each member's workers' compensation premium costs and can range from $30 to over $25,000 depending on your premium.
The rehabilitation of the former Coolidge Elementary School – completed by Communities First, Inc.; RAD Conversion Specialists, LLC; Asselin McLane Architectural Group; Siwek Construction; and Kidorf Preservation Consulting – is among the five Michigan preservation projects awarded Governor's Awards for Historic Preservation. The awards were announced May 6 during a virtual ceremony hosted by the State Historic Preservation Office.
Consumers Energy is putting the electric vehicle transformation into high gear with a major new program to help businesses statewide transition to carbon-free EVs. Consumers Energy's new PowerMIFleet program will focus on Michigan businesses, offering expertise and $3 million in rebates for charging locations throughout the state.