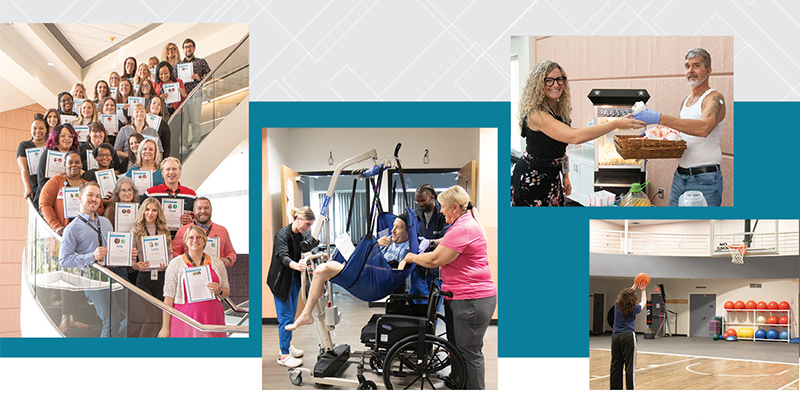 4800 S. Saginaw St., Flint • iinn.com
Founded: 2008
Number of employees: 517 total/376 in Genesee County
Insight Health Group is a leading provider of quality, community-based healthcare in the Flint and Genesee County region. Its multidisciplinary team specializes in advanced technology and minimally invasive procedures to improve the health and quality of life of patients. Its urgent care center also specializes in walk-in access to highly skilled doctors and healthcare professionals.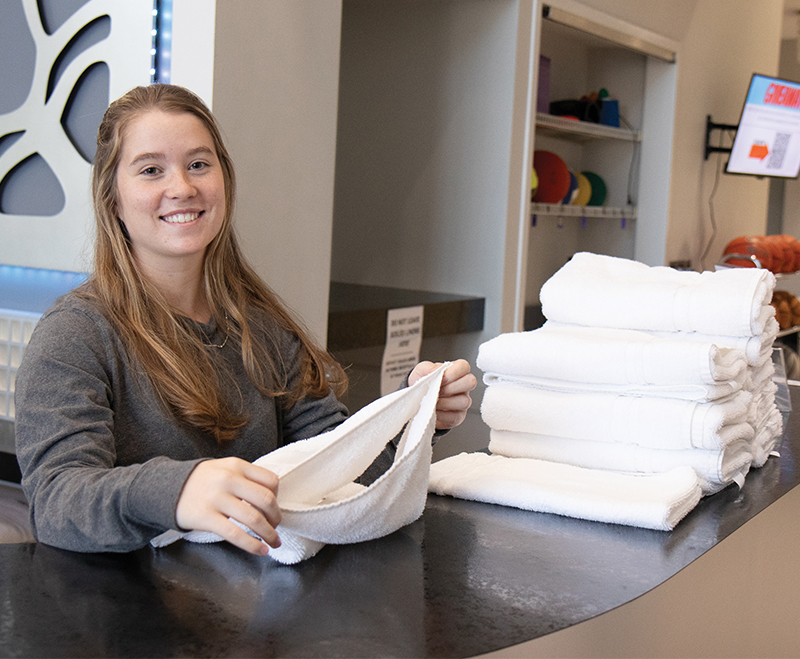 The employee experience includes:
Tuition reimbursement for continuing education and professional development
Access to gym memberships, counseling services, wellness programs, and more to support overall well-being
A mentorship program providing employees with guidance and support
---
Photos from left to right: The Circle of Excellence recognizes employees who exemplify one or more of Insight's eight core values. Staff help a residential therapy patient get ready for therapy. Popcorn is provided to staff on Thursdays. Team members receive a membership discount at Insight Health and Fitness Center, which is open to the public.