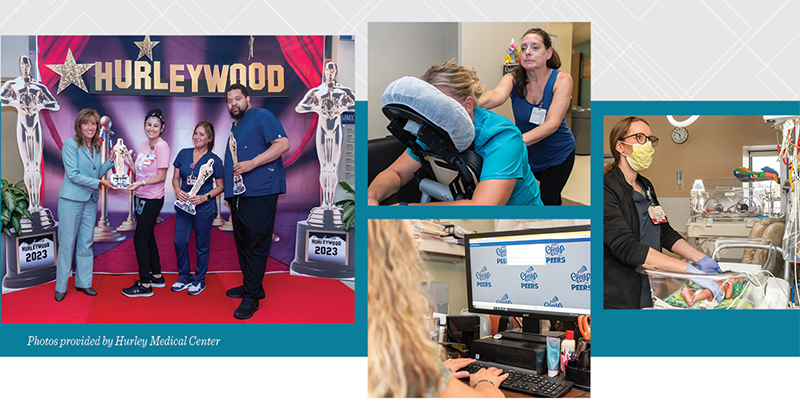 One Hurley Plaza, Flint (main campus) • hurleymc.com
Founded: 1908
Number of employees: 2,046
A public, non-profit teaching hospital, Hurley Medical Center is devoted to bringing innovative, leading-edge technology and medical services to Flint and Genesee County. From expertly trained physicians and nurses to highly innovative technology to state-of-the art facilities, Hurley is widely considered a medical center of exceptional excellence. Hurley's Children Hospital has the region's only Level III Neonatal Intensive Care Unit, Pediatric Intensive Care Unit, and Children's Emergency Department.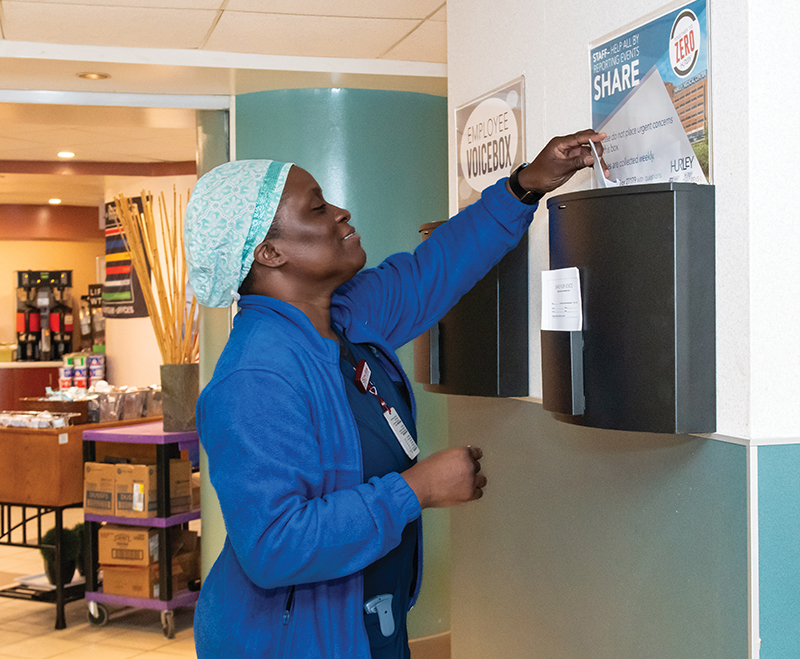 The employee experience includes:
A culture of gratitude reflected in "Cheers for Peers," an online tool that allows staff and volunteers to send thank yous to each other via a virtual platform
Support through an Employee Assistance Program (EAP) and access to therapy services through Hurley Mental Health Associates
A meditation room, wellness workout rooms, outdoor walking path, and weekly chair massages
---
Photos from left to right, clockwise: Employees are celebrated annually on Employee Appreciation Day with a themed event, games, prizes, food, and fellowship. Chair massages are offered weekly. A nurse checks on a patient in the Neonatal Intensive Care Unit. Staff express gratitude for each other using the "Cheers for Peers" messaging system.