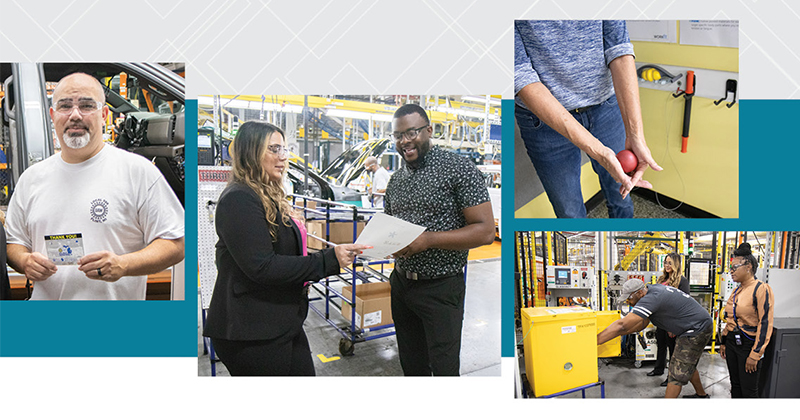 3100 Van Slyke Road, Flint • gm.com/company/facilities/flint-assembly
Opened: 1947
Number of employees: 5,200
Flint Assembly is General Motors' longest-running assembly plant in North America. Its many salaried and hourly or represented employees perform duties in a variety of roles related to vehicle assembly. Operations include a paint shop, body shop, trim shop, and general assembly. Since opening its doors as part of a post-World War II building boom, it has produced more than 15 million vehicles.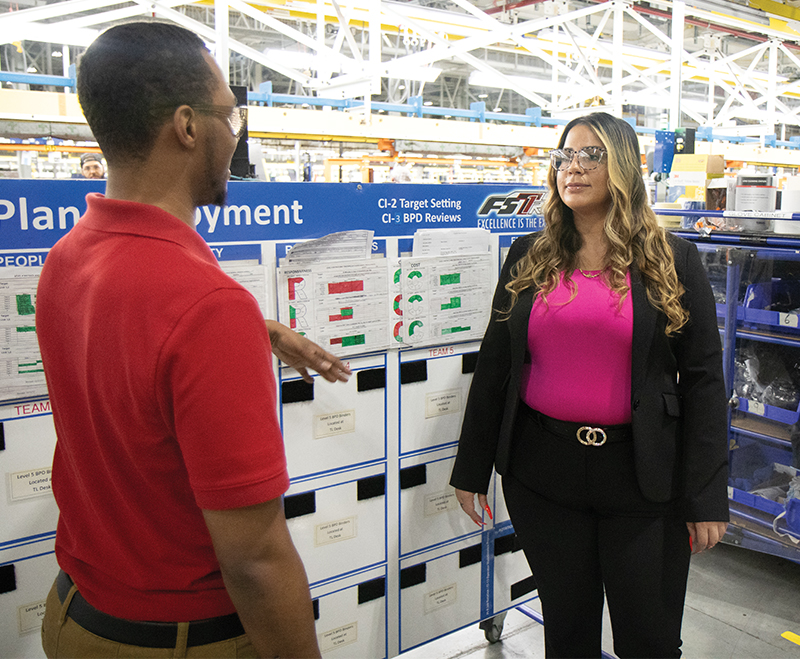 The employee experience includes:
Up to $6,000 in tuition assistance over a 12-month period
An on-site, certified athletic trainer as part of the Work-Fit program, which applies sports medicine techniques in the workplace to prevent injuries
Leadership who encourages feedback through various channels including pulse surveys
---
Photos from left to right: Employees at Flint Assembly receive thank-you cards and letters for exceptional work. A shift leader presents a team member with a thank-you letter. Resources such as stretching bands and instructional videos are available to help employees maintain physical health on the job. Employees perform a safety inspection.