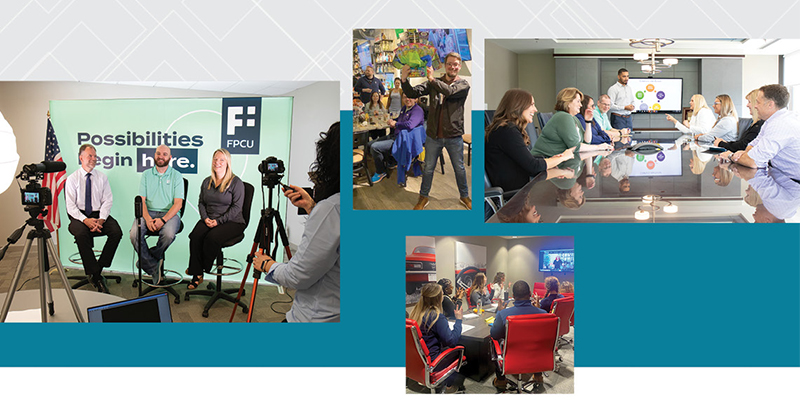 3381 Van Slyke Road, Flint (main branch) • myfpcu.com
Founded: 1952
Number of employees: 270 total/
180 in Genesee County
Founded as Chevy-Flint Federal Credit Union by the employees of Chevrolet Motor Company in Flint, Financial Plus recently merged with Saginaw-based Wanigas Credit Union. Today, the institution – serving 81,000 members with combined assets over $1.3 billion – offers an expanded portfolio of mobile and online services, products like quick-fund loans, and high-rate checking accounts across Michigan.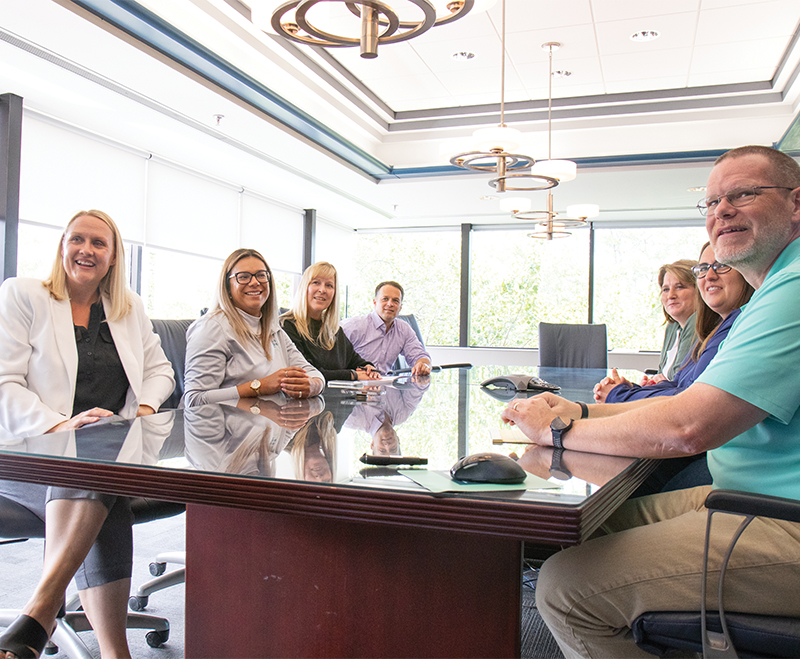 The employee experience includes:
10% 401K match and 38-hour work week
A fun workplace culture, including a "bracketology" class led by Senior Vice President and CFO Wade Decker in advance of the annual NCAA tournament in March
Employee-led Business Initiative Groups, or B.I.G.s, focused on wellness, internal activities, and/or DEI in the workplace
---
Photos from left to right, clockwise: FPCU team members record a podcast that communicates new roles, job openings, and employee spotlights. An employee displays his winnings from the NCAA tournament bracket challenge (photo provided by FPCU). Employees in a Business Initiative Group. Employees were able to learn American Sign Language thanks to a six-week training provided through their employer (photo provided by FPCU).