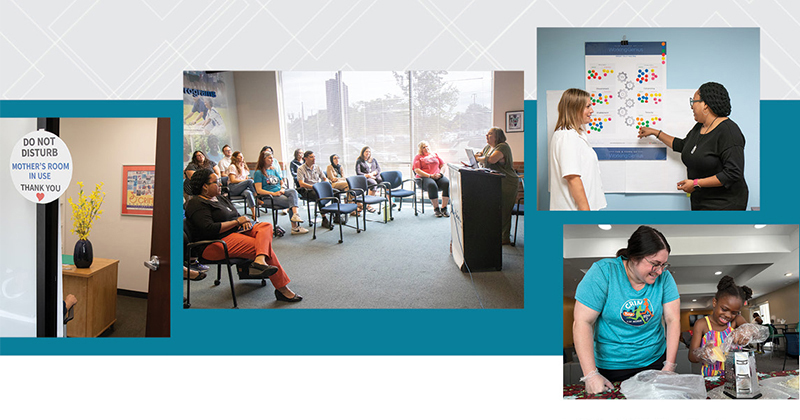 452 S. Saginaw St., Flint • crim.org
Founded: 1977
Number of employees: 28
The Crim works to create vibrant accessible communities in Flint and Genesee County that encourage people to lead a healthy lifestyle by integrating physical activity, healthy eating, and mindful practices into their daily lives and mentor other communities to do the same. The organization is transforming the community through events like the annual HAP Crim Festival of Races; nutrition, mindfulness, and physical activity programs serving more than 10,000 youth and adults each year; and policy advocacy – all to build a culture of health and wellness.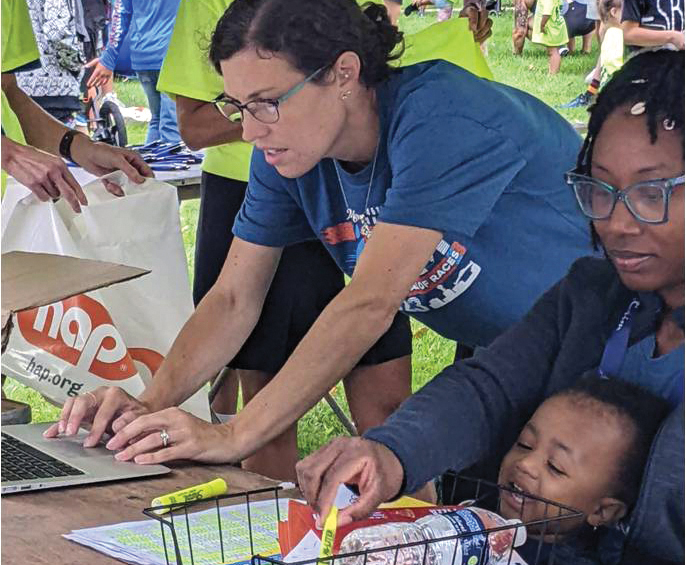 The employee experience includes:
Informal lunch & learns covering everything from financial literacy and work-life balance to diversity, equity, inclusion, and justice
Health, dental, vision, life, and short- and long-term disability insurances that are 100% employer-paid
A lactation room offering a private space for nursing mothers
---
Photos from left to right: The Crim offices offer a private space for nursing mothers. Staff attend a training hosted by The Disability Network. Employees discuss Working Genius – an assessment that helps team members identify the strengths they bring to the workplace.