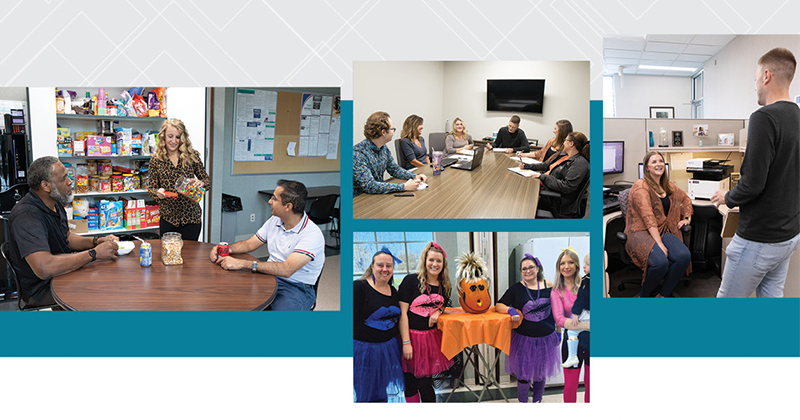 5206 Gateway Centre, Suite 100, Flint • lewis-knopf.com
Founded: 1936
Number of employees: 45 total/41 in Genesee County
Lewis & Knopf, CPAs, P.C. is a full-service accounting and consulting firm serving entrepreneurial clients interested in furthering their financial well-being by creating strategies designed to increase their net worth. The firm employs professionals with specialized knowledge in the areas they serve and provides services in the areas of assurance, consulting, estate and trust services, small business, and taxes.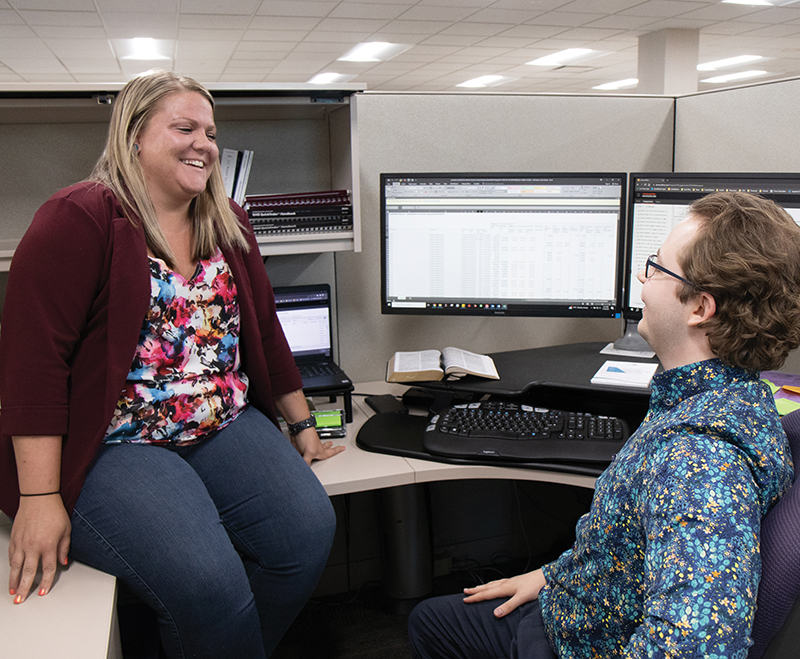 The employee experience includes:
Performance-based bonuses at least twice a year
A supportive environment in which the company covers study materials and courses for team members pursuing their certified public accountant (CPA) license
"Fun-Fridays" during tax season, when the team takes a break to stretch, decompress, and enjoy a game of marshmallow dodgeball, cornhole, or Jenga
---
Photos left to right, clockwise: The Lewis & Knopf break room is kept stocked with snacks and beverages. Every team huddle starts with celebrations. Employees can wear jeans whenever they contribute a $1 donation to an internal fund benefiting local charities. Staff participate in team outings, birthday celebrations, and holiday gatherings (photo provided by Lewis & Knopf).