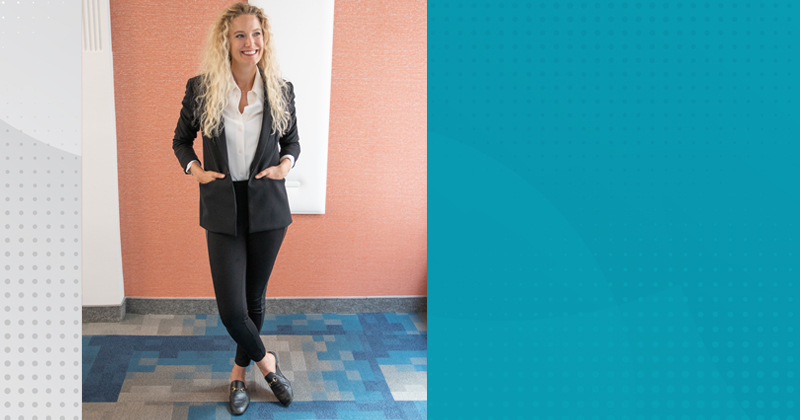 President
Peabody Insurance Agency
Grace Peabody hit the business world running, and she shows no signs of slowing down. In 2013, as a new business graduate, she immediately co-founded Peabody Insurance Agency (PIA). Peabody has not only guided the company in its growth — from two employees to 25 and from $1 million in premiums to more than $30 million — but she has also demystified the world of insurance for the benefit of her clients, providing peace of mind for family-owned businesses, with an industry focus in manufacturing, real estate, construction, beverage distributors and nonprofit organizations.
Peabody has worked in all areas of the agency — accounting, account management, sales, HR, IT — and developed systems to improve experiences for employees and customers alike. She incorporated the Entrepreneurial Operating System, strengthening the internal functions of PIA, and has built a top-notch team of 25 licensed agents, all either having or working toward a Certified Insurance Counselor designation. She has also overseen the development of two client tools: The Client Portal App allows customers to access their policies online, and the Safety App offers hundreds of safety guides, including the ability to easily conduct and document safety meetings on-site.
As a role model to other young entrepreneurs, she is actively engaged in giving back. For example, as a member of the Crim Fitness Foundation board of directors, she is promoting the mindfulness mission to businesses throughout the Flint area.