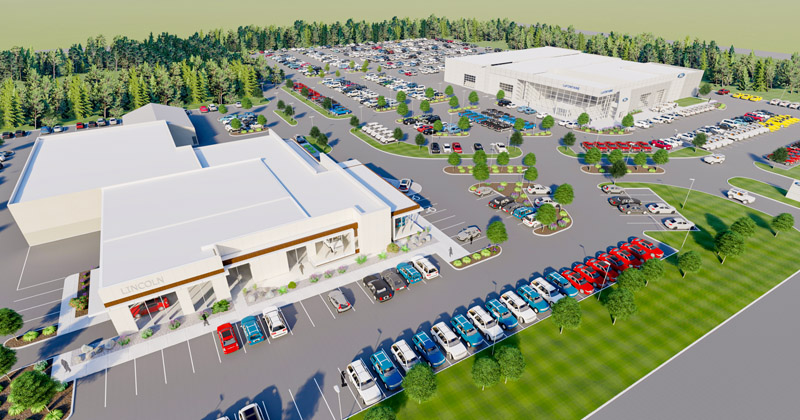 If Ryan LaFontaine has said it once, he's said it a hundred times: Genesee County is the place to be.
"I absolutely love living and owning businesses in Genesee County and see a bright future with a lot more growth and development," said LaFontaine, CEO of LaFontaine Automotive Group.
Today, the company has 34 dealerships and more than 2,500 employees statewide, including locations in Fenton and Flushing. The company will relocate its Flushing dealership to Mundy Township next year when construction is completed off Hill Road near US-23 on two standalone Lincoln and Ford dealerships.
Like many companies who are choosing to expand into Genesee County, the LaFontaines got their start in metro Detroit. Michael Sr. and Maureen LaFontaine opened their first car dealership in 1980 in Dearborn.
Business leaders like LaFontaine say Genesee County is an attractive location for new enterprises because its leaders are welcoming and its communities are ripe for growth.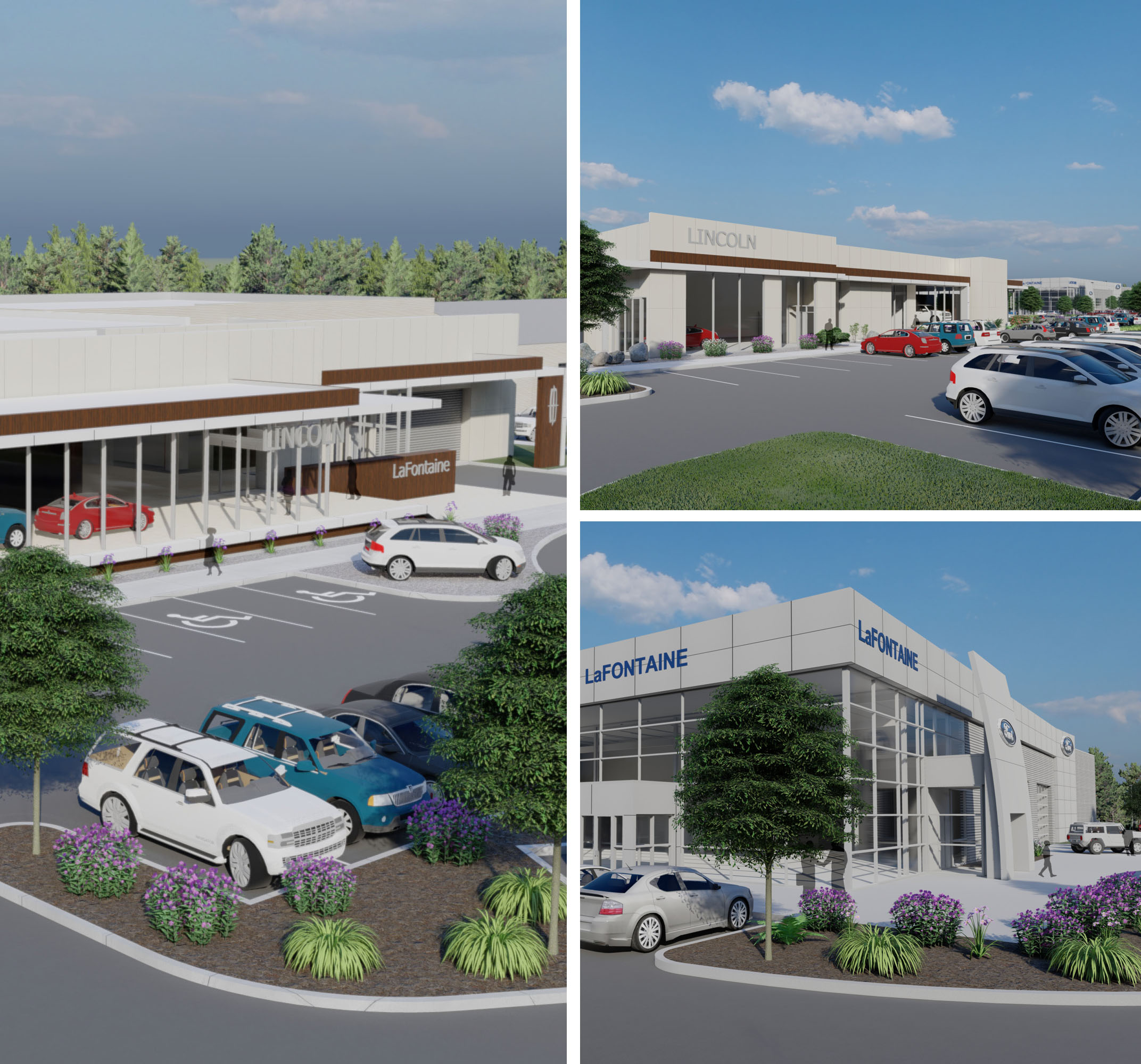 It's Flint and Genesee County's strategic location, skilled workforce, collaborative business environment, and revitalization efforts that collectively make the region attractive for economic development, experts say.
The state of Michigan and Genesee County also can offer a variety of incentives for companies looking to invest and expand locally. These incentives can include tax abatements, grants, low-interest loans, resources, and other financial assistance programs.
Incentives or not, many businesses see the area's potential.
Muhieddine "Big Moe" El-Hamawi attributes the expansion and franchising of his restaurant business to divine intervention.
"We were destined to be in Grand Blanc," said El-Hamawi, founder of Big Moe's Kitchen. "I'm really glad we made the decision to open our first franchise here in October 2022 knowing the generosity and gratitude we've seen in the community."
Born and raised in Lebanon, El-Hamawi and his family moved to metro Detroit when he was 17 years old. After juggling multiple jobs, he eventually found his calling working as a chef in a restaurant. He later graduated from culinary school at Schoolcraft College in Livonia and in 2016 opened his first Big Moe's Kitchen location in a 600-square-foot spot tucked inside a gas station outside Detroit.
Today, Big Moe's Kitchen has five locations across Michigan in Grand Blanc, Garden City, Dearborn, Oxford, and Canton, as well as a food truck in Detroit. The menu includes a wide range of items from brisket and wings to BBQ chicken egg rolls and rice bowls — plus their fan-favorite: Bam Bam Shrimp.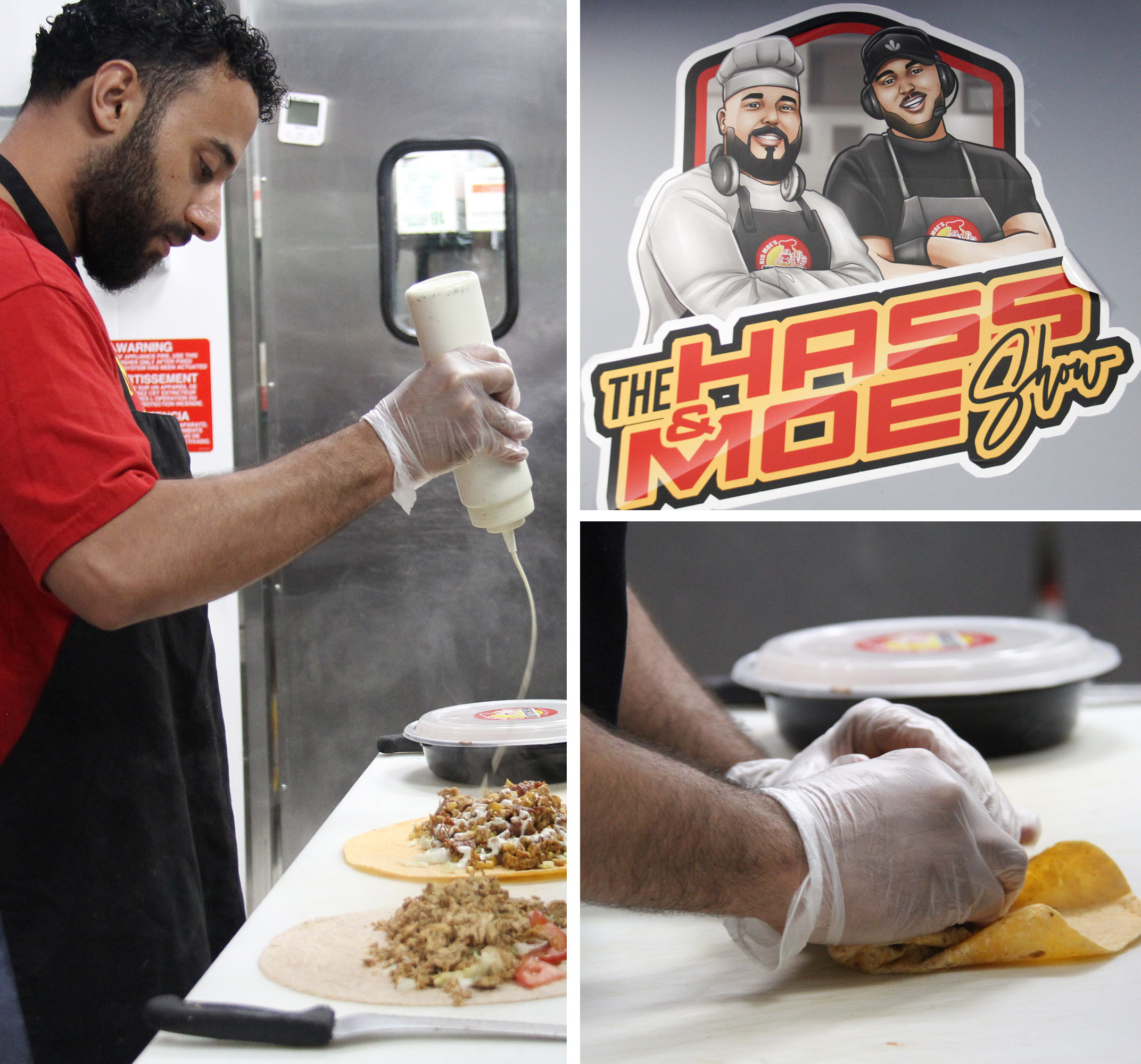 El-Hamawi said he spent time in Grand Blanc learning about the community and its residents before deciding to award his first franchise there last year at 545 E. Grand Blanc Road. Ahmad Alkubati owns the restaurant.
"I really like the people here, the way businesses are structured, and the way the city is doing things. It kind of attracted my eye," El-Hamawi said. "I saw nothing but good stuff."
Downtown Grand Blanc got another new business last year with Detroit roots: Qamaria Yemeni Coffee Co.
Abdul Samaha owns the coffee shop at 11419 S. Saginaw St. and said he was thrilled to bring the delicious coffee of his Yemen homeland to his new home in Grand Blanc.
"People in some cities aren't open to people who aren't from America. But we fit in here because Grand Blanc is more diverse," said Samaha, who has lived there since 2006.
Samaha earned degrees from the University of Michigan and Kettering University and now works as a quality software engineer. The coffee shop, which he mostly built himself, is just a few minutes from home.
The Grand Blanc café is one of 10 Qamaria Yemen Coffee locations in Michigan, Illinois, and California. Its co-founders are Yemeni entrepreneurs Munif Maweri and Hatem Al-Eidaroos.
The coffee is grown in Yemen and roasted in Dearborn. The beans are then shipped to Michigan locations in Grand Blanc, Dearborn, Dearborn Heights, Troy, Commerce Township, and Allen Park.
"I love coffee and the unique way we make it with ingredients like cardamon or clove, for example," said Samaha, who approached Qamaria about opening a shop in Grand Blanc after tasting the rich coffee. "Once people try it, they love it."
Samaha is considering opening another coffee shop in the area.
"There's still a lot of opportunity in Genesee County, especially for different restaurants. Another Yemeni coffee shop would be a great thing for any community," he said.
For LaFontaine Automotive Group, Genesee County has played a big role in their growth. In the last five years, the company has invested more than $25 million in the region, where it employs over 350 people.
In 2019, the family opened a new Chrysler Dodge Jeep Ram dealership at 16555 Silver Parkway in Fenton. The 38,000-square-foot building was only the second dealership in the nation to have a standalone Jeep showroom. The building incorporates many "green" aspects, including a white solar reflective roof — the largest solar array of any dealership in the Midwest.
"There's a lot of growth happening in Fenton, not only downtown with new businesses coming in, but also on Silver Parkway with new restaurants, new complexes," said Max Muncey, LaFontaine Automotive Group's senior manager of corporate communications. "We like to be in up-and-coming areas like that."
In 2020, the LaFontaines acquired a Ford dealership in Flushing, temporarily relocating its first Lincoln franchise to the 1510 E. Pierson Road location the following year. Both of those dealerships will be relocated to the new 100-acre complex off Hill Road.
The group is investing tens of millions of dollars to build two standalone dealerships. The Ford dealership will include a Bronco showroom, one of the first Ford stores of its kind in the nation. Construction is slated for completion in 2024.
The company has no plans to abandon or sell its Flushing location. Plans are in the works to transform the dealership into a new Ford Pro Elite Service Center to service commercial vehicles.
LaFontaine said he's seen a lot of other businesses expanding and growing their operations in Genesee County in the last few years. He believes strong private/public sector partnerships here have helped fuel the auto group's growth.
"With 34 locations across Michigan, we work with many local municipalities and government agencies," he said. "The individuals we work with in Genesee County are some of the best."