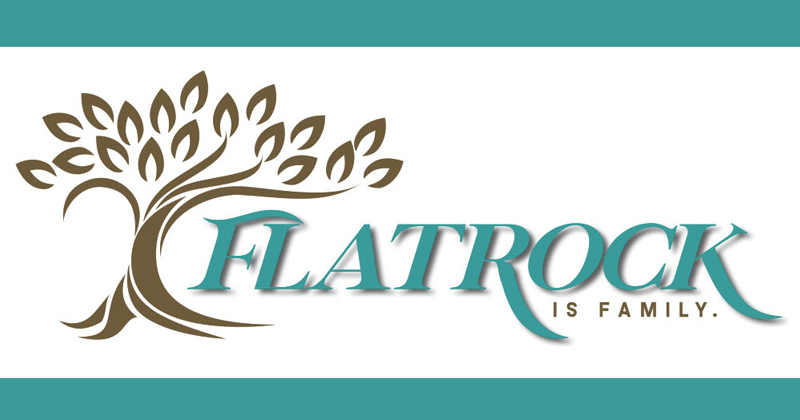 At Flatrock, it's about belonging. "Everyone, notwithstanding their disability, deserves love, affection, and someone to care for them in a safe and nurturing home," said Nicholas Burnett, CEO of Flatrock, Inc., a Flint-based company providing foster care for adults with mental illness and developmental and intellectual disabilities. "That's our mission each and every day."
Burnett said he found his life's calling in 2010 after opening his first adult foster care home in downtown Flint. Since then, Flatrock has grown to 750 employees at 35 assisted living homes in mid-Michigan, including 30 sites in Genesee County.
The need for inpatient care for people with mental illness has escalated in Michigan and across the nation in recent decades, sparked by a movement away from institutionalization and toward community-based care.
By locating adult foster care homes in neighborhoods, residents have the chance to more easily integrate into the communities where they reside, said Carrie Aldrich, chief operating officer at Flatrock.
"Rather than just throwing them into a secluded institution, we give them a quality of life, a sense of belonging, and we make them feel a little bit safer so they can start working through some of their challenges," Aldrich said.
Over the years, Flatrock's specialized residential program has evolved to include 24-hour staffing, counseling, medical care, occupational and behavioral therapy, and case management, as well as residential care in a family-like setting. Its homes strive to meet the physical needs of its residents in spaces conducive to mental health needs, Aldrich said.
"As we added these full-spectrum clinical services, our growth just exploded," Burnett said. "There was such a great need, but nobody had stepped up to the plate at that point."
Flatrock now works with every mental health agency and county in Michigan, as well as several other states.
While some local homeowners have pushed back at the idea of having an adult foster care home in their neighborhoods, many others have been supportive.
"It's not uncommon for people, when they don't have an understanding of mental illness or developmental disabilities, to assume the worst and fear that uncertainty. We're trying to break down those barriers," Aldrich said.
"We believe our residents deserve to have a place to live. They deserve to be able to walk down the street and go to the grocery store. But, we also want our neighbors to know we'll continue to work with them to find a solution if issues arise."
Flatrock offers residents regular use of a community center it repurposed in the former Genesee STEM Academy at 310 W. Oakley St. in Flint. Along with a fitness center, game rooms, a salon, and indoor pool, the recreation center also offers special events like movie nights, cookouts, dances, and spa time.
"The community center provides them with such a quality of life and a sense of normalcy that most of us take for granted," Aldrich said.
Flatrock also repurposed the vacant Goodrich Hospice Care Center several years ago and transformed it into a state-of-the-art facility specializing in caring for residents with developmental disabilities.
Burnett said much of Flatrock's success can be attributed to its staff, who not only provide supervision, skilled nursing care, counseling, and guidance, but also teach important life skills. Considering all that the job entails, the company tries to compensate employees accordingly; the lowest wage company-wide is $40,000 per year plus benefits.
"We want to encourage people in Genesee County to create a career with us," Burnett said. "We want them to share in the joy that is Flatrock. But, we want to make sure the staff are taken care of, too, as part of our family, so they can continue to take care of their family."
Burnett said he looks forward to further growth in Genesee, Lapeer, and Oakland counties in the coming years — and the chance to help more people.
"Disabilities and mental health affect all of us, yet are so often shunned and looked down upon," he said. "The residents we serve are our sons and daughters, friends, and family. We're just doing everything we can to give them the quality of life that they deserve."