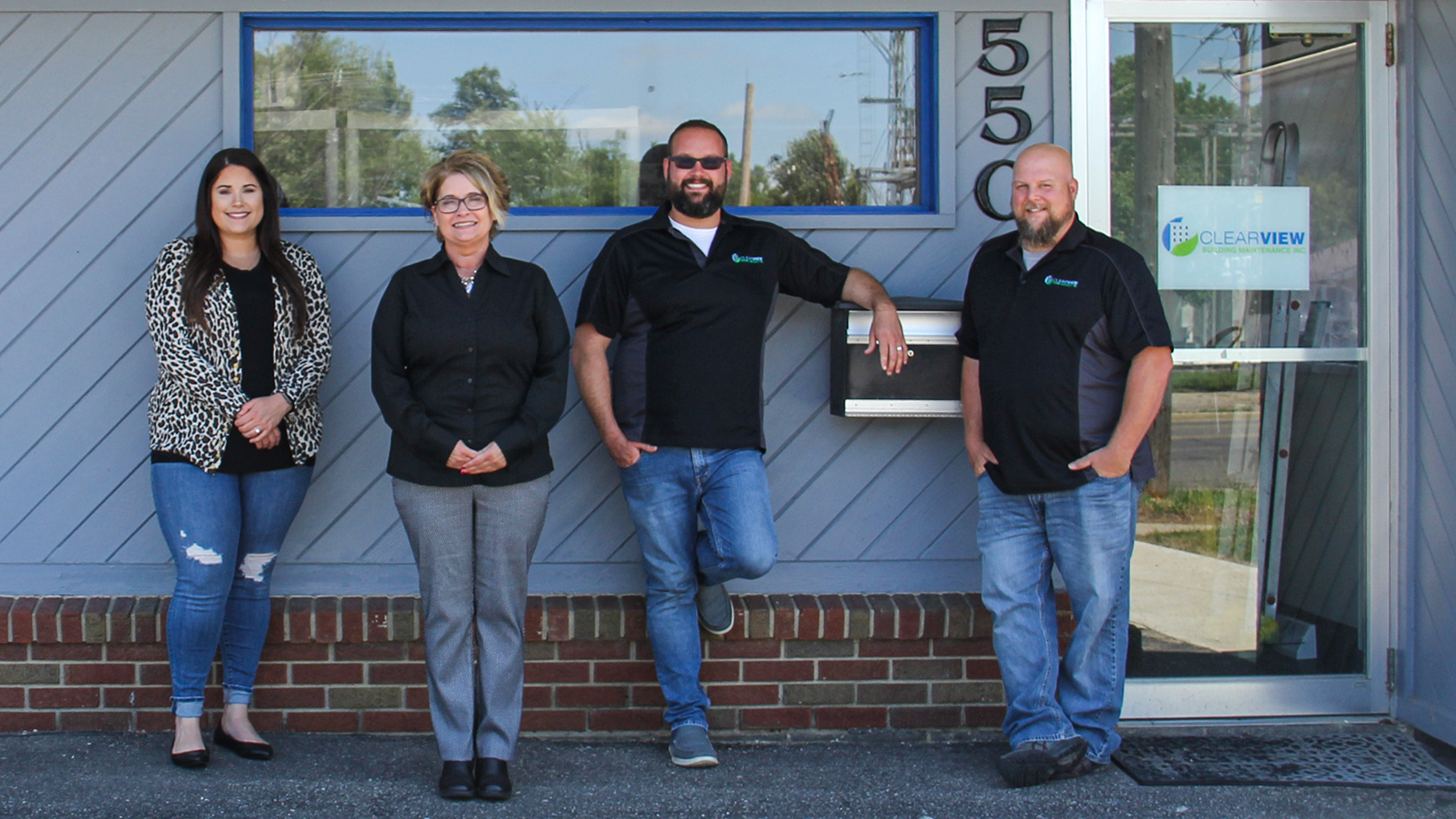 With a name like ClearView Building Maintenance, you would probably expect a window-cleaning outfit. Well, ClearView does do windows for its commercial clients. But the Burton-based building maintenance firm cleans a whole lot more.
And, at a time when the current COVID-19 pandemic has raised the stakes considerably for surface cleanliness and disinfection in our workplaces, ClearView's 50-plus employees are more than just the people you see arriving at your office as you are departing for the evening. They are part of the brigade of essential workers who help maintain our economy.
"We're educating clients on why we should be there, especially at this time," said Steffan Wargo, sales manager and longtime associate of the family-owned business. "The current pandemic has given us the opportunity to reinforce our business."
ClearView provides comprehensive janitorial services, including deep cleaning of tiled and carpeted floors, for clients stretching from Flint to Fenton and Lansing to Lapeer. Its diversified portfolio includes McLaren-Fenton Emergency Center and McLaren physician (satellite) offices, the Genesee County Road Commission, Dort Financial Credit Union, an excavation company and realty firms, among others.
Medical buildings are its specialty, said Owner and President Dena Craine.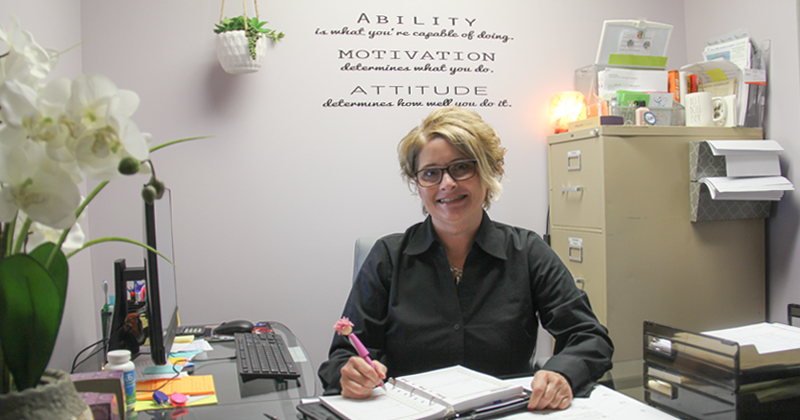 "Servicing health-care facilities require us meeting stringent OSHA (Occupational Safety and Health Administration) and JCAHO (Joint Commission on Accreditation of Healthcare Organizations) standards," Craine said. "With COVID, it was a smooth transition (for us) in many ways. We've had to introduce a new chemical disinfectant that has a longer dwell time to kill the coronavirus on surfaces. Being a new virus, many of the standard disinfectants didn't do the job."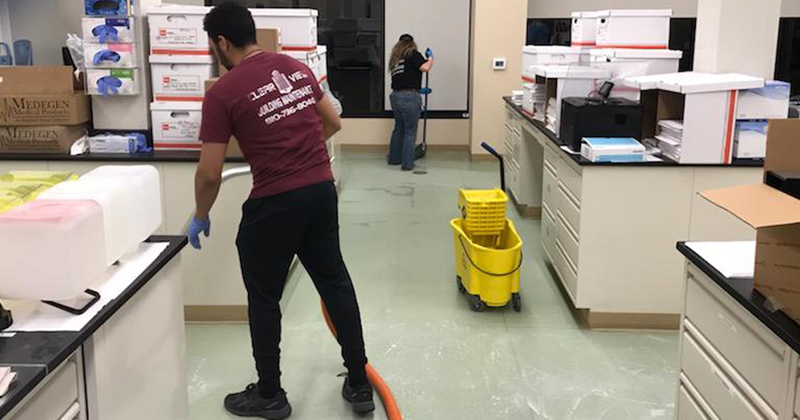 "We have to ensure we're using the proper EPA-registered disinfectants," Wargo added. "We're really focusing on high-touch areas, such as increasing the frequency of how often we might clean a doorknob."
ClearView's migration from window cleaning to a broader array of janitorial services is rooted in its relationship with McLaren. After its founding in 2002, the company slowly made in-roads into the commercial janitorial space. In 2006, the company secured its first contract with McLaren and has managed to continue growing its relationship with the company.
In turn, Craine added that the company has helped raised money for McLaren's Hospitality House, participating in funding raising events for the extended-stay facility for patients and caregivers who have traveled long distances for treatment. The day after the event, ClearView then provides a complementary deep-cleaning service.
Attention to detail and relationships are integral to ClearView's business philosophy to being successful in a competitive environment, said Vice President Shaun Scott, who is also Craine's son.
"There are three main points: taking care of the client, listening to the client and providing a solution," said Scott. "We're all very hands-on. We've all cleaned toilets. We all do paperwork.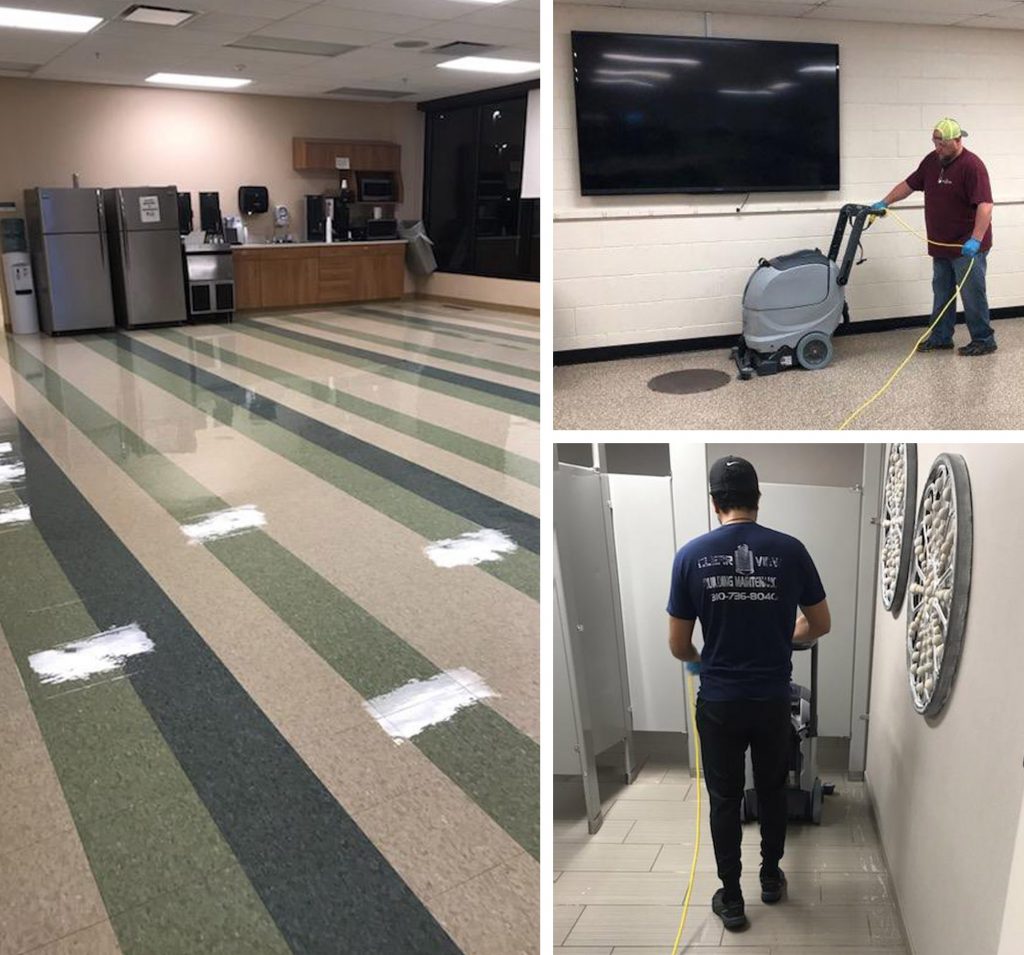 "Also, delivering and maintaining a safe, clean environment is as important for our customers as it is for our staff," he said. "We still have some of the original staff when business opened nearly 20 years ago."
Craine said she enjoys "the idea of working for myself. Being an entrepreneur. The flexibility." But the market can be challenging, adding the "many think cleaning services are expendable when it comes to trimming budgets," she said.
She also noted that commercial building maintenance is harder than looks, a point driven home whenever she is interviewing an applicant.
"This is nothing like cleaning a home," she said. "I'll interview a job applicant and they'll say, 'Oh, I clean my house all the time.' Yes, but have you ever vacuumed 30,000 square feet of carpeting or cleaned two-dozen toilets? The last one must be done as well as the first."
Craine said she grateful for their dedicated employees who are essential to keeping the workplaces of ClearView's clients spick-and-span.
"So, the next time you see your cleaning staff, give them a smile. It's goes a long way."
For more information, visit: cvbminc.com or their Facebook page