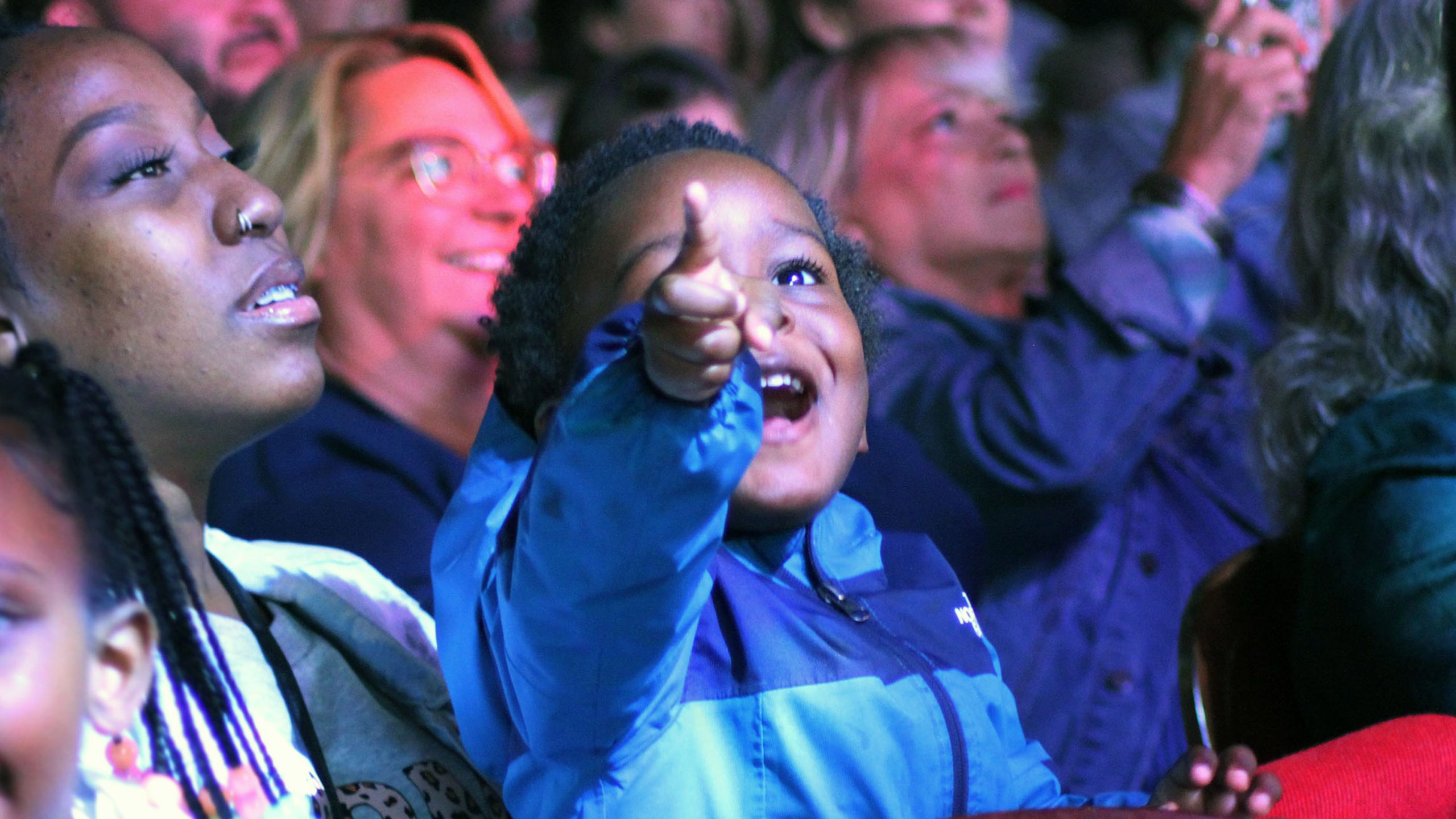 Anyone who's sat spellbound as the magic comes to life on stage knows the power of the performing arts.
In Flint, the arts are much more than a single concert or performance.
"The performing arts cross cultural, racial and socioeconomic lines and pulls people together in ways that other mediums don't and can't," said Christopher Estes, chair of the Flint Institute of Music – now FIM – Board of Trustees. "It is the glue that holds our community together."
Over the last 100 years, FIM has taken many forms. But its dedication to improving the community through the arts has only strengthened. Today, FIM reaches more than 300,000 people annually through lessons, classes, outreach programs, performances and concerts.
That's possible, in part, thanks to the consolidation of operations of the FIM Whiting Auditorium and FIM Capitol Theatre to FIM from Flint Cultural Center Corporation (FCCC) in July 2021. The efforts leading up to this change also allowed for a reorganization of the existing cultural center campus resources into three distinct lanes, including performing arts (FIM), visual arts (Flint Institute of Arts) and science and history (Sloan Museum of Discovery and Longway Planetarium).
FIM – pronounced "phim" – now has five distinctive performing arts venues: Whiting Auditorium, Capitol Theatre, FIM Elgood and Bower Theatres and MacArthur Recital Hall at the FIM Dort Music Center. It also brings together the FIM Flint School of Performing Arts, FIM Flint Symphony Orchestra and FIM Flint Repertory Theatre.
Prior to the consolidation, FIM leased space in Whiting Auditorium and the Capitol Theatre for its performances.
"With more than 100 years of performing arts programming, FIM was in a strong position to build on the success of Whiting Auditorium and the Capitol Theatre," said Rodney Lontine, FIM president and CEO. "It just made sense for us to bring them into our family."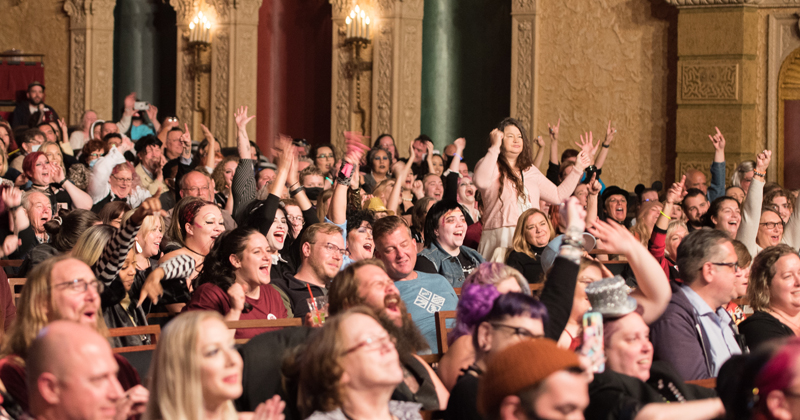 FIM has spent the last year integrating its staffing and programming for maximum community benefit.
Now all education and community engagement programs, for example, are coordinated in one department rather than across the various artistic programs. Lenora Inez Brown joined the FIM team in March to oversee this work as vice president of artistic and community programs. In addition, all instruction including theater and Flint Youth Theatre were combined in a new music, theater and dance division.
"We didn't just bolt on the Capitol Theatre and Whiting Auditorium," Lontine said. "We reimagined the Flint Institute of Music, so it offers an even bigger, broader experience for all our patrons."
Alan Brown, a national consultant with WolfBrown, was involved in the due diligence process that resulted in the consolidation of Whiting Auditorium and Capitol Theatre with FIM. Brown said he was impressed with the leadership shown by the FCCC and FIM boards throughout the process.
"It's rare that people come together and say: 'What's the best thing for our community?'" Brown said. "The payoff for Flint is new and integrated programming that draws on these different resources and facilities."
FIM's new slogan is, "The transformative power of the arts. For all of Flint." It includes more diverse programming, bringing different cultural elements to the table musically and from a performance perspective, Estes said.
For example, in Summer 2021, Flint Repertory Theatre partnered with the Flint Public Art Project to present the Flint Mural Plays. By downloading an app or visiting a website, visitors and residents could listen to 25 micro audio plays, written by local and national playwrights, that each corresponded with a different mural found throughout the city.
In June, the theatre hosted the world premiere of an LGBTQ-focused rewrite of the classic musical, "The Fantasticks." And in celebration of Juneteenth, FIM partnered with Berston Field House and 98.9 The Beat to share culturally diverse musical performances outside of its traditional venues.
Looking forward, patrons of Whiting Auditorium will be able to enjoy a Latinx-themed Holiday Pops in December. The popular show will feature traditional and contemporary Christmas music along with a selection of festive songs that span 300 years of Mexican and Latin American Christmas traditions.
"We want people to realize this isn't just a musical medium for blue-haired, old people … this is for everyone," Estes said.
Economic impact of the arts
The arts also mean business.
"The arts inspire us, sooth us, provoke us, involve us and connect us. But they also create jobs and contribute to the economy," said Robert L. Lynch, former president and CEO of Americans for the Arts, a nonprofit organization that advances the arts and arts education advocacy in America.
FIM, for example, employs a total of 659 full-time, part-time and seasonal workers and spurs considerable spending in Flint & Genesee. In 2018, Americans for the Arts released an economic impact study of the nation's nonprofit arts and cultural organizations and their audiences. It found that spending by Flint Cultural Center organizations and their audiences totaled $33.7 million in fiscal year 2018.
Although the study was conducted before COVID-19 and FIM's consolidation with Whiting Auditorium and Capitol Theatre, it doesn't diminish the importance of the arts on Flint's economic well-being, said Ann Marie Van Duyne, FIM Vice President of External Relations.
"People think of the arts as an add-on … as something nice to have, but not essential," Van Duyne said. "But actually, we are also a significant part of the community's economic prosperity."
Although the arts and cultural industries in Flint — and nationwide — were hard hit by the pandemic and social distancing protocols, FIM has continued working diligently to adapt and reinvent itself.
"It was a very tough last couple of years for everybody. But we took that time to reimagine who we were and who we wanted to be," Lontine said. "We're strong now, which is unique among many arts organizations."
For instance, FIM's seasons are all together now as opposed to being treated separately. Patrons can buy a season subscription for as few as three performances across their multiple programs and enjoy special package discounts.
"They can do a symphony performance, see a play in the intimate setting of the FIM Flint Repertory Theatre's Elgood Theatre, or maybe enjoy a Broadway show for the first time," Van Duyne said.
With the consolidation, FIM leaders said they can use more of their own resources together with community organizations and in neighborhoods where FIM hasn't previously had a presence.
"This is a significant benefit for people in marginalized neighborhoods whose residents may not be able to get to FIM," Van Duyne said. "We now have even more to take to them."
It takes a village
FIM is able to work with many other arts and culture organizations around the county to develop programs and share resources benefiting all residents thanks to the Genesee County Arts Education and Cultural Enrichment Millage passed by voters in 2018.
The 10-year renewable millage helps fund arts and cultural enrichment for all of Genesee County and its residents. Voters approved the 0.96-mill levy to run from 2018-2027. This means that for every $1,000 in property value, 96 cents is collected for the arts.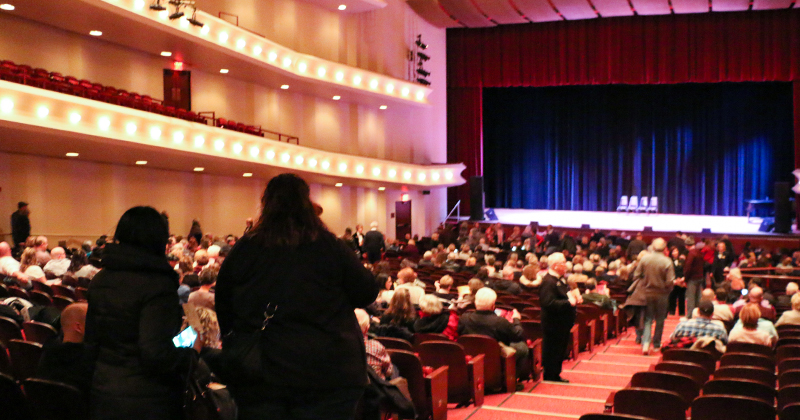 Among the recipients, FIM annually receives $3.4 million because it now has the Capitol Theatre and Whiting Auditorium in its family, which previously shared $1.7 million, the amount FIM had also been receiving, while the Sloan Museum of Discovery/Longway Planetarium and Flint Institute of Arts each receive $1.7 million. There are three other organizations not on the Flint Cultural Center campus that also receive millage dollars.
Passage of the millage means county residents enjoy enhanced access and significant discounts among area arts and cultural organizations.
The millage gives the organizations the financial resources to continue expanding and offering diverse programming and it removes the financial barrier for admission, Estes said.
"In my humble opinion, the millage and the consolidation have been for the benefit of the entire community at large, not just a select portion of the community," Estes said. "FIM is a real jewel and a true gift to Flint and Genesee County."
---
FIM Venues and Program
FIM Flint School of Performing Arts – This is the largest school of the arts in Michigan and one of the most comprehensive performing arts instructional programs in the country. It has helped students of all ages discover a world of music, dance and theatre in state-of-the-art venues.
FIM Flint Symphony Orchestra – With a 105-year-history, FSO is one of the finest orchestras of its size in the nation and features musicians from across the country. It has been performing under the baton of Enrique Diemecke for 34 years, one of the longest tenures for a music director in the country.
FIM Flint Repertory Theatre – This professional, not-for-profit theater attracts some of the top repertory and Broadway actors in the country. Its commitment is to provide the city of Flint and surrounding communities with highly imaginative, thought-provoking theatre that is challenging, entertaining and inspiring for all ages.
FIM Whiting Auditorium – Each year, the Whiting Presents series showcases Broadway, music, comedy, theatre and dance throughout its season. Built in 1967, the 2,043-seat theater is home to the Flint Symphony Orchestra, Annual Holiday Pops and many community graduations, recitals and other events.
FIM Capitol Theatre – Programming at the recently restored Capitol Theatre includes a diverse mix of popular music, comedy acts, film screenings, contemporary and modern dance, spoken word and theater works. It has been listed on the National Register of Historic Places in Michigan since 1985.