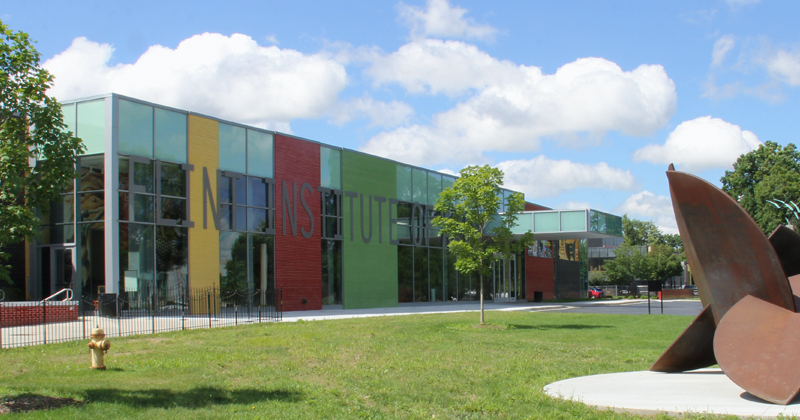 The history of the Flint Institute of Arts (FIA) is rooted in education, and it is at the heart of what we do. Founded in 1928 as a community art school, where people of all ages could take classes, the FIA began collecting art a year later. It broadened its mission to teach art through exhibitions and programs, in addition to hands-on learning in a studio setting.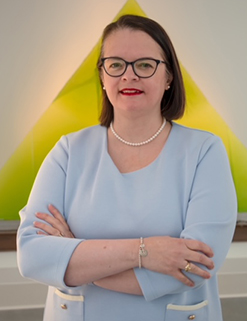 As we approach our 100th anniversary, we look back at our past and forward to the future, and it's clear that we've come a long way. As the FIA's 14th director, I am privileged to take the museum into its next chapter, building upon the legacy of other directors, board members, volunteers, staff and donors who have come before me.
After four temporary locations, the FIA moved to the Flint Cultural Center in 1958. While here, we have increased the size of the building seven times to serve more people, but our mission has not changed. The art school is still our heart, receiving 2,300 registrations and offering 450 courses annually to students of all ages and skill levels. Courses include ceramics, welding, glass, drawing, painting, printmaking, fibers, photography and animation.
Additionally, our education department creates programs that serve 27,000 K-12 students both in their schools and here at the FIA. We offer a variety of free programs, including family learning experiences for infants, toddlers and preschoolers; video and discussion programs for senior citizens; and gallery and studio experiences for people with memory loss and their caregivers.
Over these nine decades, the FIA has been fortunate to have the support of people who understood the role that art and education have in making our lives and our communities better. Our first purchase of a work of art in 1929 was funded by a donation box next to the painting (Tunis Ponsen's "The Old Pier"), and this act of generosity set the tone for future giving. A simple walk through our galleries and a glance at our labels and named spaces reveal the names of many individuals and families — both legacy and more recent donors.
We continue to benefit from the generosity of our community through the Genesee County Arts Education and Cultural Enrichment Millage. These tax dollars help support our educational initiatives and represent an investment in our community for the future; and Genesee County residents receive free admission to the FIA seven days a week.
As I look to the future, I have to acknowledge how museums around the world are also at a point of critical change and reflection. There is a need to be more responsive and empathetic, but most of all, a need to listen to the communities we serve. We need to be more diverse, equitable, accessible and inclusive. We need to learn from the past and become better for the future. While this may require some changes, the heart of what was started in 1928 will remain — to be a place where all can experience the power of creativity and art.