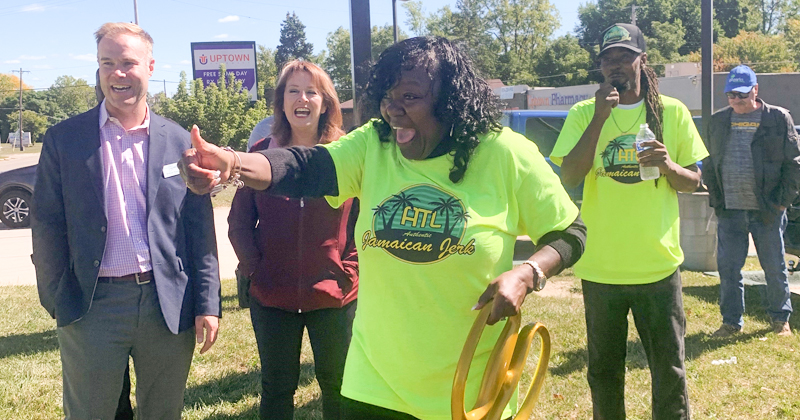 On the Move features and celebrates Flint & Genesee businesses' grand openings, staff promotions, new hires, recognition and milestones
(Featured above) ATL Jamaican Jerk, 3347 Beecher Road in Flint Township on Sept. 23. Dine-in restaurant specializing in Jamaican cruisine.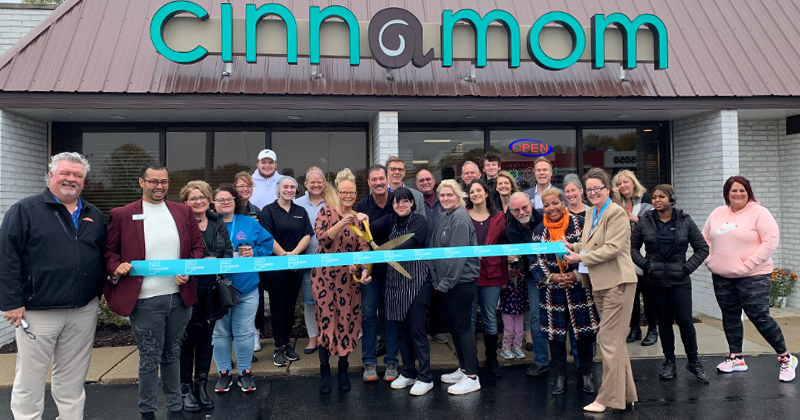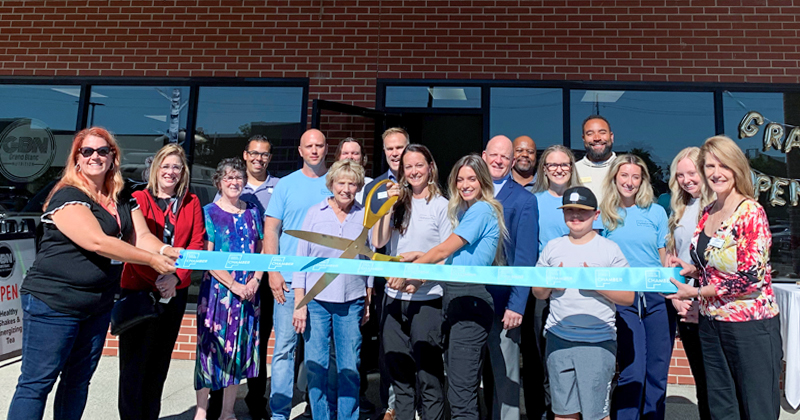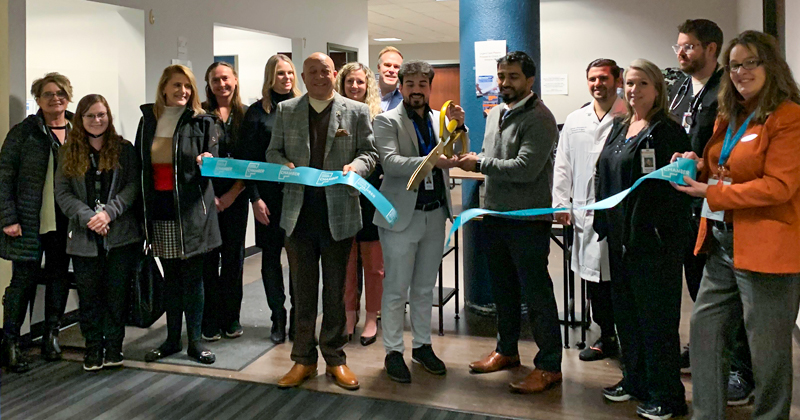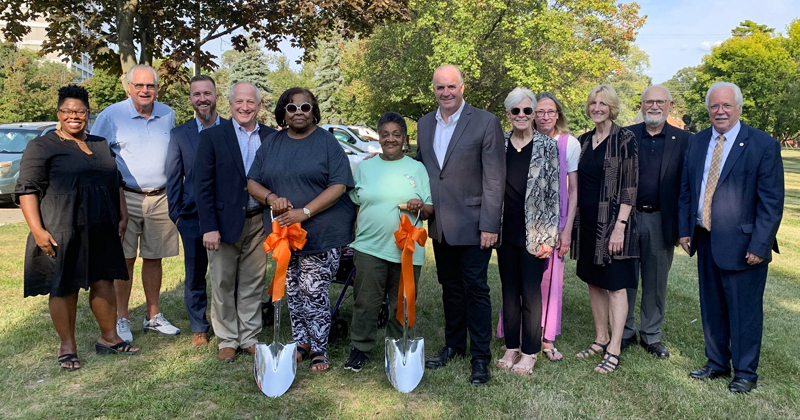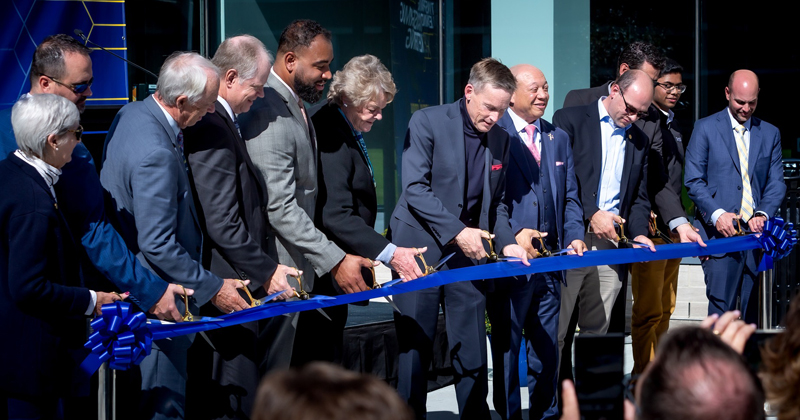 Promotions, New Hires and Recognition
---
Mark Bole, Kristen Holt and Debra Williams were appointed to the board of directors for both Fentura Financial and The State Bank. Bole is the head of V2X and Battery Solutions at General Motors. He is a community leader in Detroit with a focus on financial literacy, work readiness and entrepreneurship. Holt is the president and chief executive officer of GreenPath Financial Wellness, the nation's largest national financial wellness company. Holt currently serves on the board of the National Foundation for Credit Counseling and the National Diversity Council. Williams is the chief operating officer of Neighborhood Service Organization, a comprehensive community-based integrated health and human services organization headquartered in Detroit. She is also the president of Williams Collaborative, a consultancy company which provides customized strategy, talent and culture solutions.
Buckham Fine Arts Project has selected Bob Campbell as its 2022-23 Writer in Residence, which is part of a collaboration that aims to engage contemporary literary arts and Flint's Black, Indigenous and other people of color (BIPOC) community. As part of the project, Campbell will write compositions corresponding to his experience attending the gallery's exhibitions through September 2023. Campbell is the author of "Motown Man," a novel published in 2020 by Urban Farmhouse Press. He also serves as manager of marketing and communications for Mott Community College.
Jasmine McKenney, program director of the Flint & Genesee Economic Alliance PTAC, was recently elected president of the PTACs of Michigan Board of Directors. She previously served as vice president from 2021-22 and had a three-year-run as the board's secretary. The not-for-profit organization serves as a single point of contact for the state's resource partners and stakeholders to communicate and collaborate with Michigan's 10 regional PTACs.
The Karmanos Cancer Institute at McLaren Flint adds fellowship-trained surgical oncologist Dr. Scott Kizy to its cancer care team. Kizy joins Dr. Tolutope Oyasiji in Flint to provide advanced surgical care to patients diagnosed with cancer. He will work closely with the medical and radiation oncologists at McLaren Flint to determine the best treatment options for each patient.
The Flint Public Library has hired Martita Moffett-Page as the director of finance and human resources. A Flint native and lifelong library patron, Moffett-Page will apply her expertise in financial and budgetary planning and reporting, along with setting and managing personnel policies. Moffett-Page, who previously worked for the City of Flint, will be a critical member of the library's four-person senior management team.
Kettering University has named Jennifer Patterson its next vice president of university advancement and external relations, effective Oct. 1. Patterson was previously vice president for advancement, marketing and external relations at Capital University in Columbus, Ohio. During her time there, Capital University doubled the baseline raised in less than six years and more than tripled it in 10 years. She also has led advancement teams at the University of Rochester in New York, the National Academy of Engineering in Washington, D.C., and Wake Forest University Baptist Medical Center.
Business News
---
Kettering University on Sept. 23 officially opened its new Learning Commons, a $63-million, 105,000-square-foot building designed to facilitate optimum collaboration and transform the social and academic life for students and faculty. "We see the Learning Commons as a revolution in how universities conceptualize space, how they fashion space to create and support behavior and a collaborative model," said President Dr. Robert K. McMahan. "To learn more about it and its purpose, you must first suspend everything you think about university spaces. The Learning Commons is unique. There is no building on a college campus, or anywhere else, quite like this."
Creating an inclusive future in health care requires a diverse group of individuals entering the profession who are prepared to make a difference. The University of Michigan-Flint's School of Nursing will help to lead in creating this future after being selected by the American Association of Colleges of Nursing (AACN) for a new national initiative designed to foster inclusive learning environments and build a more diverse nursing workforce. UM-Flint is one of 50 schools of nursing selected from a group of 250 programs that applied for the opportunity. UM-Flint will pilot test a culture and climate survey in support of building environments in which students, faculty and staff possess a strong sense of belonging and are encouraged to thrive.
Ascension Genesys Hospital has earned the Go Clear Award for its achievement in eliminating hazardous surgical smoke from its surgical procedures. Presented by the Association of periOperative Registered Nurses (AORN), the Go Clear Award recognizes healthcare facilities that have committed to providing increased surgical patient and healthcare worker safety by implementing practices that eliminate smoke caused by the use of lasers and electrosurgery devices during surgery. Ascension Genesys earned the award by undergoing comprehensive surgical smoke education and testing, and for providing the medical devices and resources necessary to evacuate surgical smoke during all smoke-generating procedures.
The Mass Transportation Authority received $4.33 million in new, competitive funding to support the expansion of MTA's zero-emissions bus program. MTA will expand its current hydrogen fueling station in Grand Blanc and purchase two hydrogen fuel cell buses. The grant was awarded by the Federal Transit Administration through its Low and No Emission Vehicle program which is funded through the Bipartisan Infrastructure Law. The two hydrogen fuel cell buses will replace the last remaining diesel buses in MTA's fleet. MTA developed a hydrogen fueling facility in 2010 and deployed the first hydrogen fuel cell vehicle the same year. Since that launch, MTA has continued to study the benefits of operating these zero-emission vehicles.