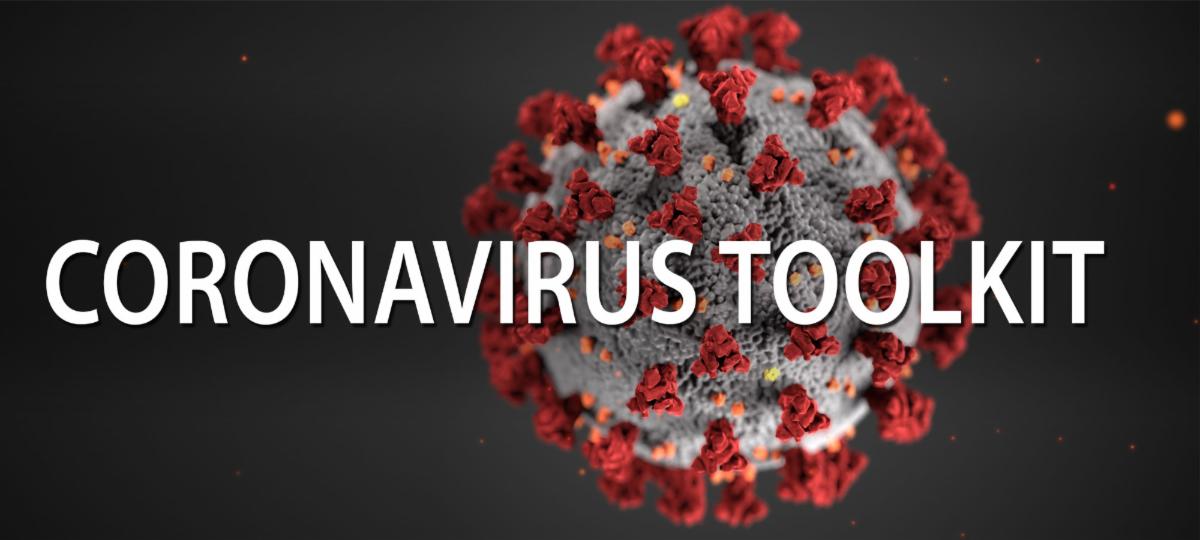 Vital efforts to the contain the spread of the COVID-19 pandemic has radically altered the way businesses and organizations operate nationwide. Likewise, the Flint & Genesee Chamber of Commerce has adapted and augmented how it goes about delivering the support, services and resources that our members, partners and clients rely upon.
Engagement and relationship management remain the central tactics in advancing the Chamber's mission to foster economic and community growth in our region. Amid this period of social distancing and quarantining, the Chamber is making deft use of information technologies, social media and the ever-reliable telephone to communicate and facilitate enterprise.
"In many ways our work hasn't changed, but the way we do it has," said Kristina Johnston, chief operating officer at the Flint & Genesee Chamber.
Here are some of the specifics ways the Chamber's Action Groups have connected and collaborated with their respective publics:
Member Services
Hosted a series of #SupportFlintGenesee Webinar Series to deliver support to the business community, including updates on the U.S. Small Business Administration's Paycheck Protection Program (PPP) and Emergency Injury Disaster Loan (EIDL) program. Webinars have also included the Community Foundation of Greater Flint's relief fund, the Michigan Economic Development Corp. (MEDC) grant program, legislative updates and other leadership topics.
Contacted every member, either by phone or email, to check in and offer any support that we can. Connected members with the Economic Development team for specific questions about SBA/MEDC/unemployment.
Hosted Chamber Luncheon and After Hours Wine Down @ Your Place & Mine using remote meeting applications.

Economic Development
Managed the Michigan Small Business Relief Program for Flint and Genesee County with the MEDC. Also, served as the program lead for the seven-county I-69 Thumb Region.
Conducted virtual and phone meetings with clients in place of the usual in-person retention visits, project meetings and Procurement Technical Assistance Center counseling sessions.
Maintained one-on-one coaching for navigating small business relief programs with all types of employers.
Participated in webinars on various available programs and legislation that affects employers (i.e., PPP, EIDL, unemployment, paid leave and taxes).
Convention and Visitors Bureau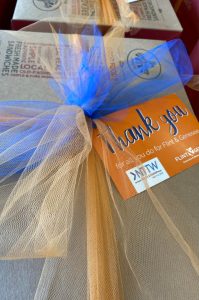 Conducted virtual and phone meetings with the CVB advisory board, hotel general managers, and directors of sales.
Hospitality outreach by phone – ongoing conversation with attractions, hotels, and other hospitality partners; connected hospitality partners with information and potential resources

Call downs with area hotels revealed that several needed additional masks for their cleaning staffs. CVB was able to identify a community source to provide to the necessary personal protective equipment.

Participated in online trainings and webinars offered by Destinations International, Smith Travel Research, Michigan Association of CVBs, etc.
The CVB team recognized hotel staff during National Travel and Tourism Week (May 3-9) by delivering goody baskets from Great Harvest Bread Co. to 20 hotels that are open in Flint & Genesee. This was done in place of the usual breakfast the CVB hosts each year for its local hospitality partners during the national observance.
Education & Training

TeenQuest established virtual processes to finish out its 4th session, including virtual mock interviews and a graduation ceremony.
Created a virtual TeenQuest program for the Early College session.
Constructed a virtual Summer Youth Initiative (SYI) job fair to connect partnering agencies and SYI students for distance interviewing.
Identified and resolved issues for Flint Promise students who had technological needs for distance learning with their respective colleges.
YouthQuest is providing remote afterschool learning opportunities to students that include virtual and non-virtual activities. This gives all students with and without remote technology to participate in engaging enrichment activities.
Provided hundreds of school supply kits and academic learning packets to local at-risk students.
Used website and social media to keep YouthQuest families informed about resources during the COVID-19 crisis.
Government Affairs & Community Relations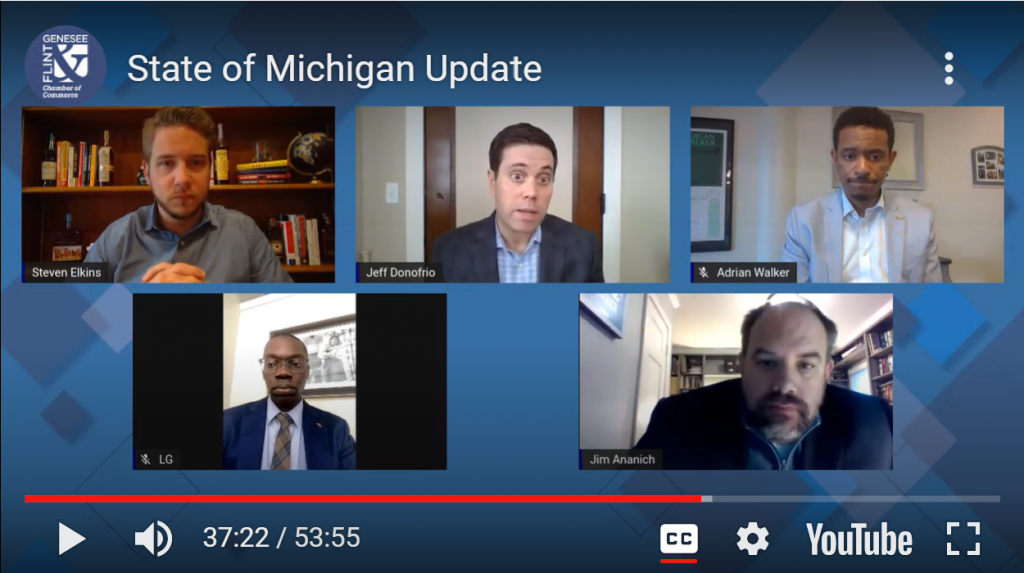 Served as a voice of the local business community with policymakers in Lansing and Washington, D.C.
Engaged with lawmakers at every level of government through video conferencing and webinars. This included Flint Mayor Sheldon Neeley; the state delegation – Lt. Gov. Garlin Gilchrist, State. Sen. Jim Ananich, State Rep. Sheryl Kennedy (Davison); and the federal delegation – U.S. Rep. Dan Kildee, U.S. Sen. Gary Peters and U.S. Sen. Debbie Stabenow.
Shared updates from the executive and legislative branches on the government's response to the public health emergency with members, stakeholders and partners.
Provided lawmakers with insight, gleaned from Chamber and community members, on how the crisis has impacted businesses, education and the community at-large.
In addition, the Action Groups have been supported by new resources from the Chamber's communications, marketing, data research and IT teams. As the COVID-19 outbreak began infecting Flint & Genesee, the Chamber launched a business survey to gauge the then-immediate impact and to determine the types of programs and services that would be needed going forward.
The regular weekly email to members was replaced with a twice-weekly communique – Business Support in Response to COVID-19 – that focused on delivering information about pandemic mitigation efforts for businesses. The distribution of these email updates is open to members and non-members.
The Chamber's website was updated to serve as an information hub. This includes dedicated pages: Coronavirus: Resources for Employers and Businesses; the Marketplace, a B2B tool for local organizations to post and view needs and available resources; and #SupportFlintGenesee, where local businesses can post changes to their operations and advertise specials.
"We've had to be agile, tech savvy and innovative in responding to the needs of our members, clients and the broader community during this unprecedented shock to our economy and way of life," Johnston said.