No internet access in the home. A lack of technological equipment in general. Having to care for younger siblings while a parent works. No transportation.
Those barriers to education had long existed for many Flint-area youths before the COVID-19 pandemic struck.
But for many students, they suddenly became what seemed like insurmountable roadblocks when schools turned to online instruction during the height of the COVID crisis, said Nefertari Jones, director of Flint & Genesee Education & Talent's YouthQuest afterschool program.
"We work in an area with a lot of high-risk students who have a lot of needs, but it's not always apparent," she said. "Public schools differ, but for the most part kids are fed, kids are educated, teachers give kids supplies. It wasn't until COVID that we saw the inequities in terms of not just access to technological equipment but technological savvy as well. A lot of parents didn't have the skills to even know how to turn a laptop on. A lot of our parents didn't even have an email. There was a lot of catch-up that we had to do."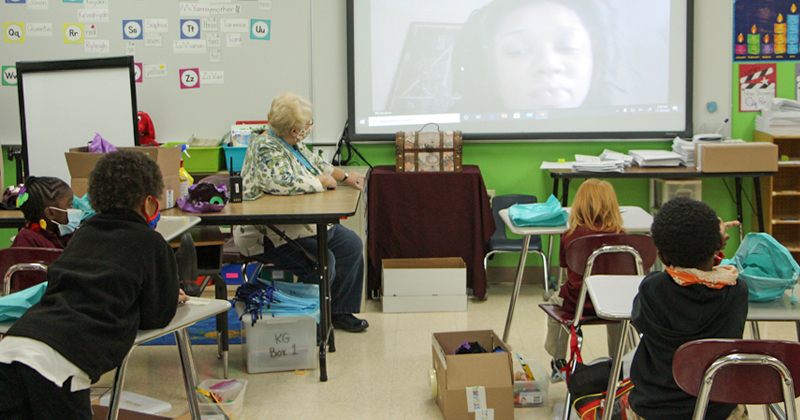 Inequity wasn't an issue just for inner-city students.
"Everybody's been impacted by this, but it wasn't exactly the same impact of a single parent that works two jobs and is struggling socially and economically," said Grand Blanc Community Schools Superintendent Trevor Alward. "We really saw that demographic struggle more, which is what you'd expect.
"Schools are not child care — we all realize that," he added. "But we also realize that a lot of people structure their working calendar around the school day so that they could support their kids. And I think the fact that we weren't in session, that exacerbated those inequities."
So, just like schools themselves, education support programs such as YouthQuest had to quickly pivot to meet the needs of the students they serve and help ensure they could adapt to the new learning environment and didn't fall insurmountably behind academically.
For example, YouthQuest, which typically serves Flint Community Schools, Flint Cultural Center Academy and International Academy of Flint students after school, became more integrated in daylong activities.
"We became part of a collective village to help kids in school," Jones said. "It was very much a collaborative, humanitarian effort. We didn't realize how many kids were in need of services. All communities had their issues for sure, but right away, we knew we needed to hit the ground running."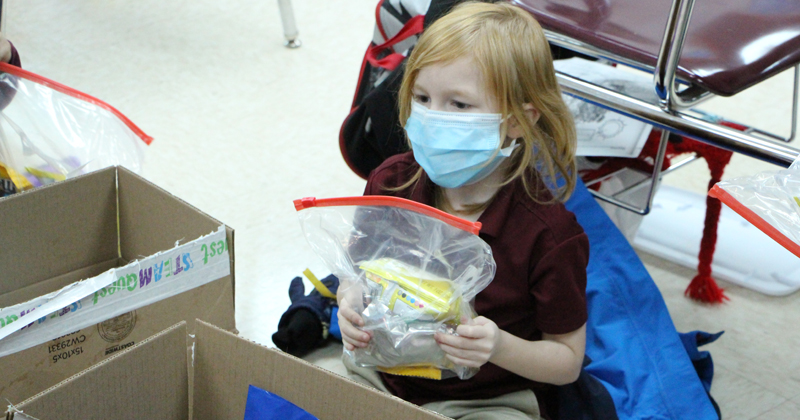 Flint Community Education Initiative, part of the Crim Fitness Foundation, similarly revamped its programming. The initiative, which has a staff member embedded in each Flint Community Schools building, as well as the Flint Cultural Center Academy and International Academy of Flint, offers an array of programs, services and resources for parents, youths and the community.
"Our intention is to make sure that our students always have what they need, so when the student is in the classroom, they're ready to learn and teachers get to focus on great teaching," said Kerry Downs, Flint Community Education Initiative director. "Our people want to work with kids, and when kids are not coming to the schools, our team has to figure out how innovative we can get in making sure kids know that we are here and accessible. So in March of 2020, when school buildings were closed, we kind of regrouped as a team."
Among the steps community organizations took was to help households set up Wi-Fi (in partnership with private sector internet providers including Comcast and Spectrum).
They also staged webinars on creating a supportive, productive learning environment for students to be educated at home — as well as tended to more fundamental issues, including hunger.
"Those kids depended on breakfast and lunch and afterschool meals so much that in the beginning, before we could focus on learning, we had to focus on basic needs," Jones said. "We had to make sure kids had school supplies at home. We worked with schools and local community school directors to make sure kids were fed."
Flint Fresh, a mobile market that aims to ensure area residents who live in "food deserts" have access to healthy foods, was enlisted to deliver boxes containing produce and meat and dairy products to doorsteps, and drive-through food distributions were also staged.
"For families living paycheck to paycheck or on a fixed income that have limited transportation, we really figured out how to bring those resources to them, and in a way that was the most efficient and safe as possible," Downs said. "Food scarcity is identified as the highest need our parents report when we do health assessments."
Support organization workers would also call students to check on their mental well-being.
"If you're not OK physically and mentally, then you're not ready to learn," Jones said. "The kids in our area are experiencing layers of trauma, between the water crisis, violence in the community and poverty levels, health disparities, and now you've got COVID."
Outreach to parents was also crucial, Downs said. For example, Flint Community Education Initiative would offer weekly online coffee chats for adults to socialize.
"It may sound like something very simple, but for maybe a single mom or single parent who's staying home and staying safe and is extremely isolated, having someone schedule once a week to get on a virtual call just to connect and chat was extremely valuable," Downs said. "We had parents getting on every week just for some social connection."
Through it all, YouthQuest was still able to largely fulfill its pre-COVID mission of serving 40 percent of eligible youth.
"We still averaged 37 percent of students reached, which was huge. I feel pretty good about that response," Jones said, adding that the organization is prepared to alter its programming again if pandemic conditions warrant it.