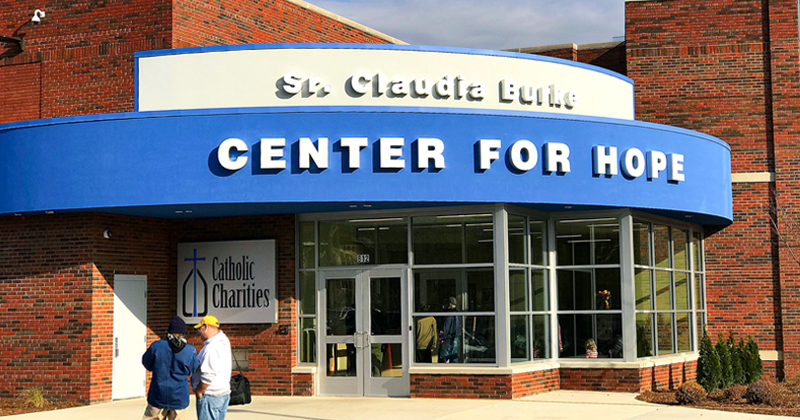 After Father Earl V. Sheridan, a young Catholic priest with a master's degree in social work, was assigned to Flint in 1941, he promptly formed the Catholic Social Service Bureau to offer counseling to individuals throughout the community.
"It kind of just grew from there," said Kellie Pardi, marketing manager for what is now Catholic Charities of Shiawassee and Genesee Counties.
Indeed it has.
Today, the organization offers a wide range of community services, including meal programs highlighted by the North End Soup Kitchen; foster care and adoption; a Community Closet supplying clothing, personal needs and household goods to anyone in need; a warehouse that provides resources to other nonprofits; and housing placement and utility assistance.
Catholic Charities will celebrate its long and storied history on Sept. 16 from 5-7 p.m. with a "Cheers to 80 Years Celebration and Chair-ity Event" at the Catholic Charities' Conference Center — the former St. Michael Church — at 609 E. Fifth Ave. in Flint.
More information — including sponsorship opportunities — is available on the organization's website – catholiccharitiesflint.org – or by emailing Theresa Hurley, director of fund development, at thurley@ccsgc.org.
The event will not only acknowledge the charity's past but also spotlight the ways it continues to serve the community, Hurley said.
"What I'm finding is people do not understand the magnitude of the programs and services we offer," she said. For example, Hurley said, most don't associate Catholic Charities with the North End Soup Kitchen.
However, feeding the hungry was central to Catholic Charities from the get-go.
Sheridan was joined in forming the organization by three Franciscan Sisters of the Poor, who were already running a sandwich program out of the Holy Angels Convent (now the Catholic Charities Children's Center), on the site of Catholic Charities' current campus.
In 1977, Franciscan nun Sister Claudia Burke started Catholic Outreach. Five years later, Burke — whom Pardi described as feisty and politically active, "the sort of nun who was willing to stand on picket lines" — created the North End Soup Kitchen.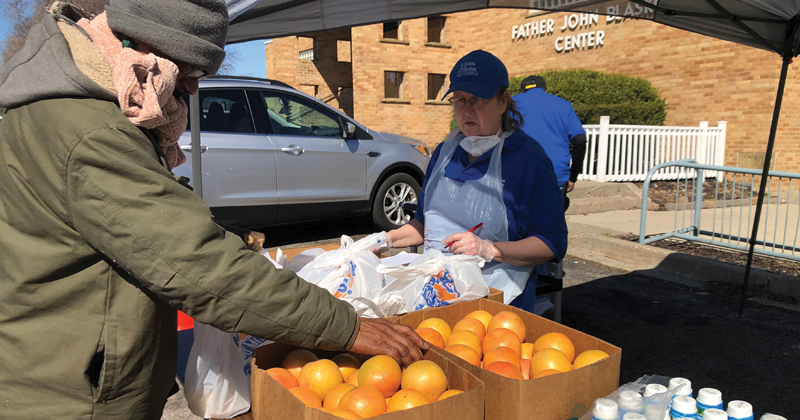 The soup kitchen became part of Catholic Charities when the organization merged with Catholic Outreach in 1987. The North End Soup Kitchen is now a community anchor, having served 4 million meals during its nearly 40 years of operation, Hurley said.
Catholic Charities also now feeds those in need through its Center for Hope Soup Kitchen and the South Flint Soup Kitchen, which was created in partnership with Lincoln Park United Methodist Church.
The expansion of the meal programs is reflective of the organization's overall growth. Many programs have come and gone as the community's needs have evolved, Hurley said.
In 1997, the Genesee County organization merged with its Shiawassee County counterpart, creating an entity that today employs 101 people and uses thousands of volunteers to achieve its mission.
While the organization technically falls under the auspices of Catholic Charities USA, it runs largely autonomously, with 99 percent of its funding coming from donations and grants to operate its programs.
"You'll find that we here in Flint are one of the biggest Catholic Charities in the nation in terms of the array of programs that we offer," Pardi said.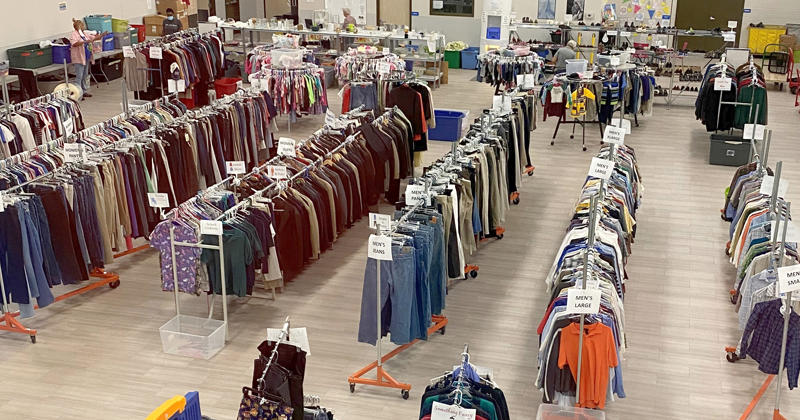 She also stresses that the charity serves all members of the community, Catholic or not. In fact, the banner on the organization's website states, "Not Catholic? No Problem. We Serve All People." Not even the employees, other than the executive director, are required to be Catholic.
"We're not here to convert people," Pardi said, although the organization has a deacon on-site for those who request spiritual guidance.
One of Catholic Charities latest initiatives is a proposed tiny homes neighborhood for homeless veterans.
The development planned for the now-vacant former Sacred Heart Church property across from the North End Soup Kitchen will feature 250-to-400-square-foot dwellings for veterans, as well as a community center where they can receive counseling. The hope is that, within seven years, occupants will buy their own home using down payment funding based on what they paid in rent.
"We're always growing, and that's the one thing that I think is unique about our organization: We see a need, find the solution, and then we run with it," Hurley said.