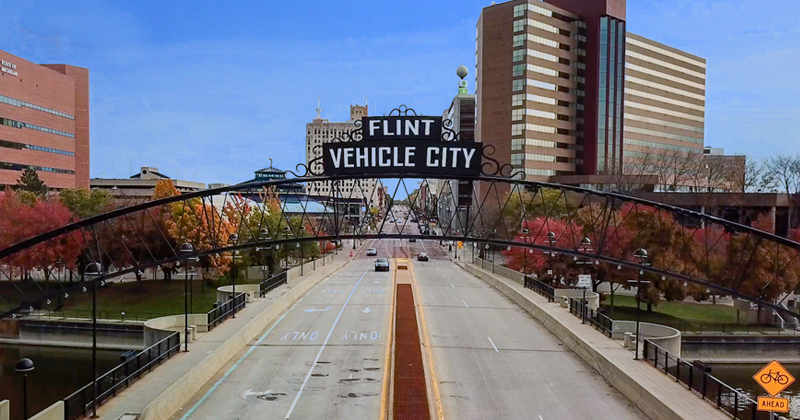 I am Detroit born and raised and wasn't sure exactly what to expect when I moved to Flint to head up the Downtown Development Authority. In the few months I've been in Flint, I've learned so much about my new city.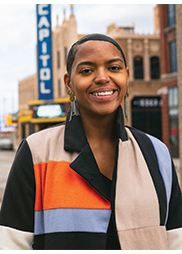 That Flint was the Vehicle City long before Detroit was the Motor City! That the Made in Detroit logo was created by a Flintstone! Michigan cities that grew up around industry share a common DNA, they are family. In my life I have watched Detroit transform, and I know that can happen here as well.
I've gotten to know folk who live, work, attend school, and own businesses in downtown Flint. The entrepreneurial spirit is alive and well and helping drive a revitalization that is transforming the city core, surrounding neighborhoods, and reaching the rest of the city.
Three start-ups in particular exemplify to me the tenacity and passion so abundant in downtown:
• Natalie and Alex Kadie moved to a downtown loft at the height of the water crisis, determined to have a positive impact on Natalie's hometown. While the bar and restaurant scene were vibrant, retail and service options were still limited. They opened their Eight Ten Nail Bar, 555 S. Saginaw St. #3, in a retail space that had already seen some turnover, but where others fell short they have flourished.
• Egypt Otis has a vision for her Comma Bookstore & Social Hub , 123 W. Second St., Flint MI 48502, to be a destination for those in Flint and beyond. Literature, community events, DJs, art, live music and more are making this vision a reality. Opened on the very cusp of the pandemic, she has managed to not just survive but thrive. Comma has quickly become a hive of activity. Whenever there is anything going on downtown, Comma is likely to be at the center of it.
• Walter McAdow is a Detroit-area transplant like me, and his Flint Trading Co., 132 W. Second St. #2, has already had to overcome more than most. Over the summer a fire in another part of his building resulted in extensive water and smoke damage to his store. Neighbors pitched in to help, and he reopened in record time. Walter is once again helping tell stories through his custom jewelry, hosting visiting artists, and walking Emmett, downtown's most lovable dog.
This barely scratches the surface of what downtown Flint has to offer. It feels like a new business awaits around every corner, a pop-up event happens daily, and someone is already working on the next great thing. I am looking forward to a great 2022 for downtown Flint.
The DDA plans to continue boosting small businesses with new and innovative programs, supporting and growing our signature events such as Back to the Bricks, Crim Festival of Races, and Bikes on the Bricks, and continue to have a vibrant, diverse and welcoming downtown full of music, art, shopping and more!
There are a lot of reasons to love downtown Flint, and I look forward to finding many more over the coming months and years. I hope you'll join me.