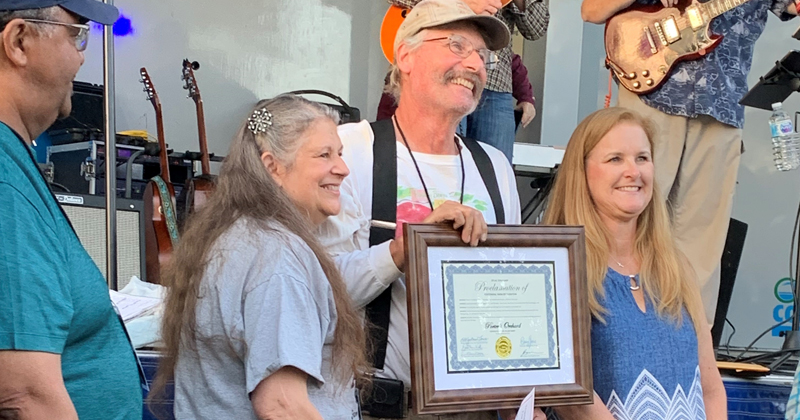 On the Move features and celebrates Flint & Genesee businesses' grand openings, staff promotions, new hires, recognition and milestones
(Featured above) Porter's Orchard observed its 100th anniversary with a celebration at the 75-acre complex in early October.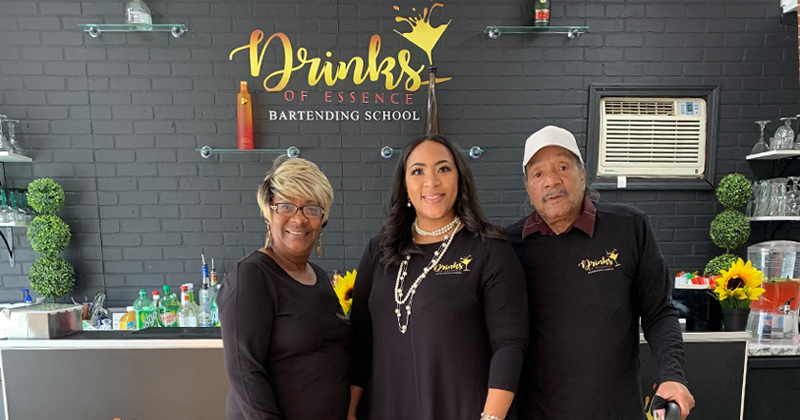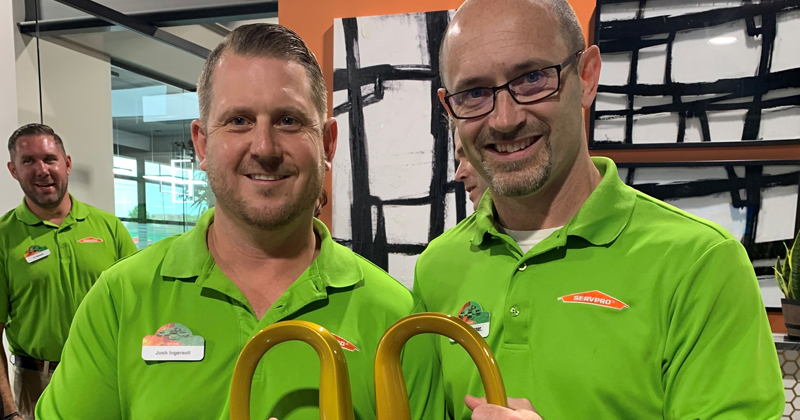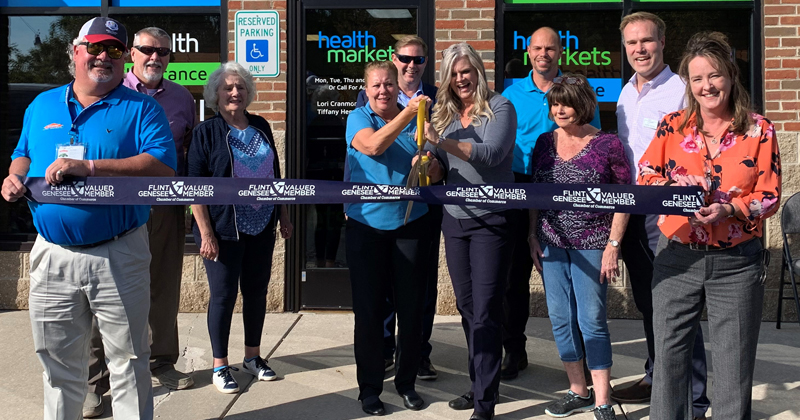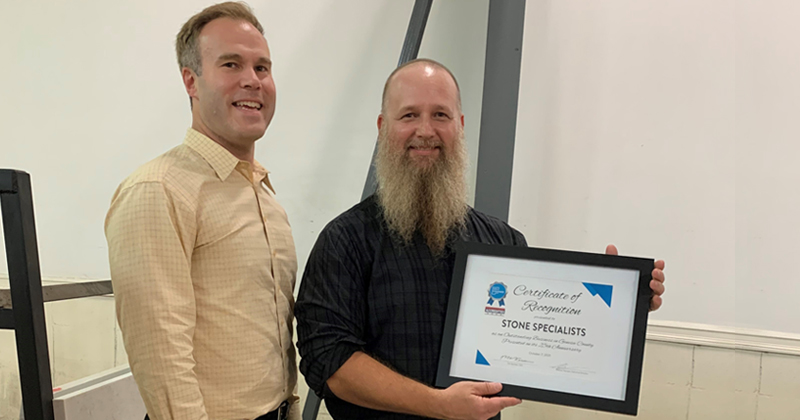 Promotions, New Hires and Recognition
---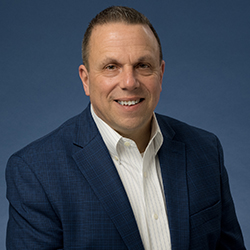 Carmine Avantini, president and founder of CIB Planning, has been elected president the 2022 president of the Michigan Association of Planning Board of Directors.
ELGA Credit Union's Executive Vice President Terry Katzur has been named Professional of the Year by the Michigan Credit Union League (MCUL). This award recognizes his leadership within the credit union and his contributions to the industry as a whole. He was awarded this honor at the MCUL's Annual Convention & Exposition on Aug. 24. After more than 25 years with ELGA, Katzur prepares to shift his role in 2022, when he will be named CEO.
The Neighborhood Engagement Hub board of directors appointed Thomas Wyatt executive director. Wyatt brings experience working with diverse communities in Flint. His experience with community engagement, and expertise in management, planning, development and implementation of projects is crucial to moving NEH forward as an organization.
Neurosurgeon Lisa Guyot, MD, and her surgical practice have transitioned to Ascension Medical Group (AMG) effective Sept. 1. With 20 years of experience, Dr. Guyot has established herself as a renowned surgeon providing exceptional care for patients across the greater Flint region. Dr. Guyot is joined by nurse practitioner Melissa Kildow, NP. She helps patients understand their spinal condition and all options of conservative treatment.
Singh & Arora Oncology/Hematology has joined the comprehensive cancer care team at Karmanos Cancer Institute at McLaren Flint. Physicians Trevor Singh, MD, FACP; Madan Arora, MD; David Eilender, MD; and Sandeep Grewal, MD have joined the Karmanos Cancer Institute, Michigan's largest provider of cancer care and research in the state. The practice will remain in the Karmanos Cancer Institute at McLaren Flint.
Jasmine McKenney, program director of the Flint & Genesee Procurement Technical Assistance Center (PTAC), has been elected vice president of the PTACs of Michigan Board of Directors. McKenney, who will serve a one-year term, was previously the board secretary. Ashley Sanders, PTAC counselor, was elected Professional Development Chair and Alyssa Frank, PTAC coordinator, was elected Internal Policies Chair.
Dylan Luna, business development manager for the Flint & Genesee Economic Alliance, on Oct. 1 was elected to the 100K Ideas Board of Directors. The Flint-based nonprofit is "where big thinkers are ushered from napkin-sketch to market" and assists entrepreneurs in in everything from concepts sketches to supply chain research.
Business News
---
For a second consecutive year, McLaren Flint is the only Genesee County hospital to receive the four top awards for stroke care from the American Heart Association. These awards fall under the Get With The Guidelines® Gold Plus Stroke Quality Achievement Award for the hospital's commitment to ensuring stroke patients receive the most appropriate treatment according to nationally recognized, research-based guidelines.
Financial Plus Credit Union earned a spot among the 2021 Best Credit Unions to Work For, awarded by American Banker and Best Companies Group. Financial Plus is one of only seven Michigan credit unions on the 2021 list. Employees completed surveys administered by American Bankers regarding policies, procedures, demographics and practices. "Our employees are what makes Financial Plus the best place to work," said CEO Brad Bergmooser. "Together, we've created a culture here of empowerment, career advancement, and personal development; ultimately triggering job satisfaction across all levels."
The Community Foundation of Greater Flint (CFGF) announced it has been selected as an inaugural recipient of a Community Grant from Michael Jordan and the Jordan Brand as part of its Black Community Commitment Grant Program. Funding will be used for the Flint Neighborhood Oral History Project, a partnership between CFGF, Sloan Museum of Discovery, Neighborhood Engagement Hub and the University of Michigan-Flint.
Genesee Health System announced the first group of 16 officers have graduated from its Crisis Intervention Training (CIT) program. CIT training is being offered through a combination of grant funds and will be continued by the Genesee County Mental Health Millage that was passed in May. "The officers completing the CIT training in Genesee County not only completed a 40-hour course in how to better interact with the general public experiencing a mental health crisis, but also bridged an important gap between law enforcement and mental health professionals forming relationships to work together as a team," said Kailey Baker, GHS' Behavioral Health Urgent Care- Crisis Intervention Team supervisor.
Consumers Energy on October 14 broke ground on a $10.1-million state-of-the-art natural gas training facility in Flint. The center, named Flint Gas City, will serve as a training resource for more than 1,500 Consumers Energy employees who build, maintain and operate natural gas infrastructure. Developed in partnership with the Michigan State Utility Workers Council, the facility will be located at the Flint Service Center, 3201 E. Court Street. Construction is expected to be complete in winter 2022.
Back To Michigan, a collaborative, state-wide event spearheaded by Hello West Michigan and The Right Place, was awarded a Silver and Bronze ranking by the International Economic Development Council (IEDC) at the Council's 2021 annual conference. Hello West Michigan convened the Back To Michigan Host Organization Committee, which came together during COVID to host Back To Michigan, a series of virtual career fairs for people interested in relocating to Michigan. The Flint & Genesee Group participated in the event, collaborating with the Detroit Regional Chamber to co-host Back to Michigan: Flinttown and Motown. The event won Silver in the Regionalism and Cross-Border Collaboration category and Bronze in the Innovation Programs and Initiatives category.