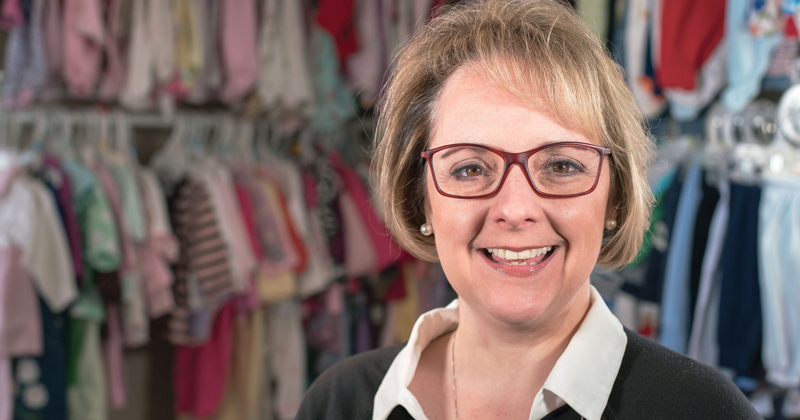 Pastor Dawn Ramirez is executive director of Little Lamb's Compassionate Ministry Center (LLCMC), a Flint nonprofit that provides clothing, safe sleeping options and car seats for Genesee County children and families. But during the height of the COVID-19 lockdown, Pastor Dawn extended the mission of LLCMC to provide something that children and families desperately needed: food.
Public transportation had stopped and families were unable to get to grocery stores or free distribution sites. Pastor Dawn used the LLCMC truck that normally carries clothing and books to different sites to make food deliveries to families all over Genesee County. During two days each week, she and a handful of rotating volunteers would package boxes of fresh fruit, boxed and canned goods and baby necessities (formula, diapers, etc.) and then deliver them over the course of a day. She did this for weeks on end, with limited help due to the constraints of the virus — and despite not ever having conducted a similar operation or receiving an income from LLCMC.
She simply did what needed to be done to ensure families and children in Genesee County did not go hungry. Now that the lockdown has eased, Pastor Dawn has gone back to the main mission of LLCMC (with some creative changes to keep clients safe) by setting up delivery and pickup options for children's clothes and baby items.