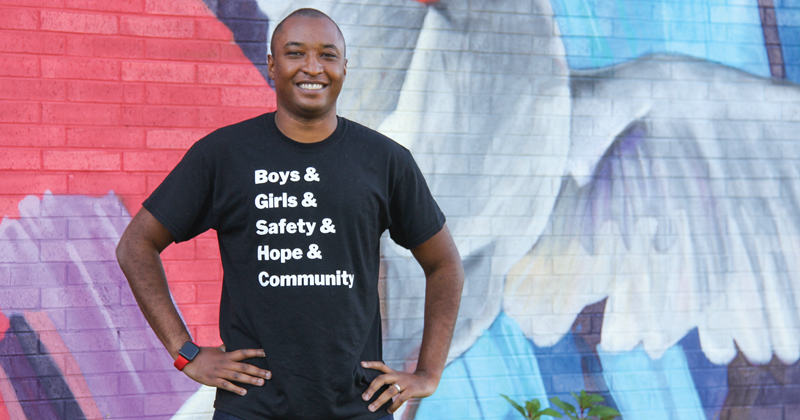 Tauzzari Robinson, CEO of the Boys & Girls Clubs of Greater Flint, is described as an exceptional leader and individual who continually makes a remarkable and concerted influence on youth in Flint and Genesee County.
Growing up as a Club member in Orrville, Ohio, Tauzzari knows firsthand the positive impact the Boys & Girls Club has on young people. In March, the Boys & Girls Clubs of Greater Flint suspended after-school programming due to COVID-19. Under Tauzzari's leadership and guidance, the club quickly shifted to continue providing targeted programs and meaningful services to youth and their families. Program staff developed activities to engage club members virtually and keep them connected to mentors and friends. "Club at Home" packs were created and distributed that contained school supplies, craft materials, board games and books for youth to keep their minds engaged.
Tauzzari continued coming to the Club to connect with key stakeholders and community partners in the midst of leading the organization in responding to COVID-19. The Food Bank of Eastern Michigan provided Boys & Girls Club families with breakfasts and lunches, while an additional partnership with Family-to-Family (based out of Hudson, New York) allowed for dinner items to be purchased. Flint Fresh also became an integral partner in providing fresh produce, milk and eggs.