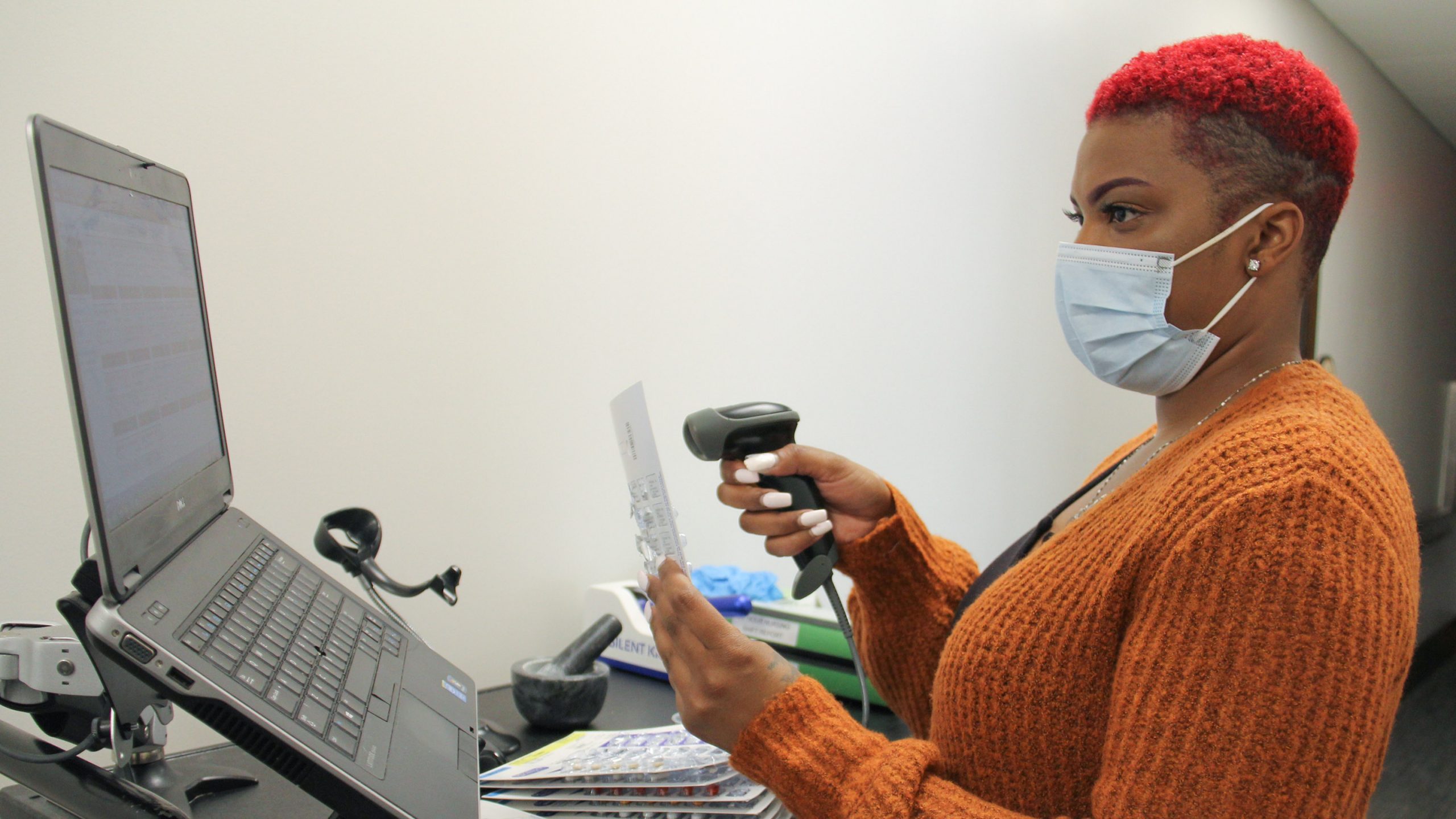 See how some area businesses are responding to the new challenges
You might call it an existing condition that was exacerbated by the COVID-19 pandemic.
Employers that were contending with a tight labor market even before the virus arrived are still finding it hard to fill out their workforces despite higher numbers of jobless people.
While a dearth of qualified workers remains a concern for many industries, employers are also now facing pandemic-related challenges. They include people who are reluctant to return to worksites because of health and safety reasons, parents who have to stay home with homebound children and competition posed by enhanced unemployment benefits.
"When COVID hit, it just kind of amplified what we were experiencing, with not a lot of people in the labor market," said Karen Smith, who oversees human resources matters for Rehab Without Walls, operator of the Dixie Lodge Living & Wellness rehabilitation center in Holly.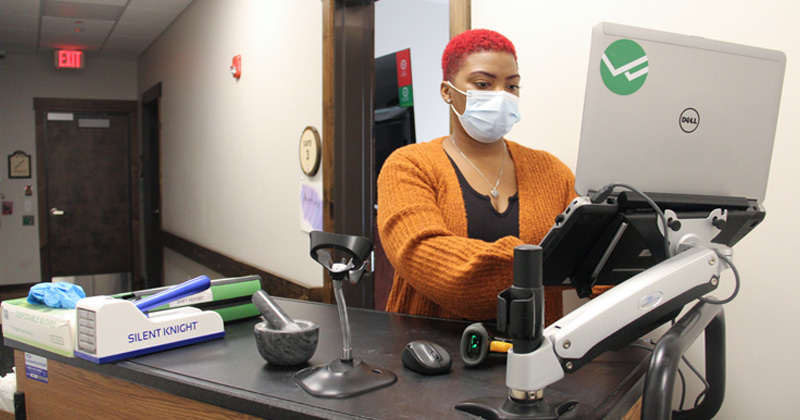 "I don't know if I'd call it a tight labor market — I'd call it almost impossible," Smith added with a laugh.
And at the same time that they're trying to fill open spots, employers must maintain morale among current workers who are dealing with the stresses of COVID-19 and political polarization. (See feature story for more on that aspect of workforce management.)
"It's a very difficult time to be an executive in a company, there's so much going on," said Julie Bellamy, founder of Sequelle HR Suite, a Davison human resources consultancy. "It is a very complex challenge right now for leaders to figure out how to remain agile and adjust to all of these things."
Employers are trying various tactics to woo workers.
"In terms of finding labor, I don't think anybody really has the magic answer," said Olivia Ross, director of marketing for Halo Burger.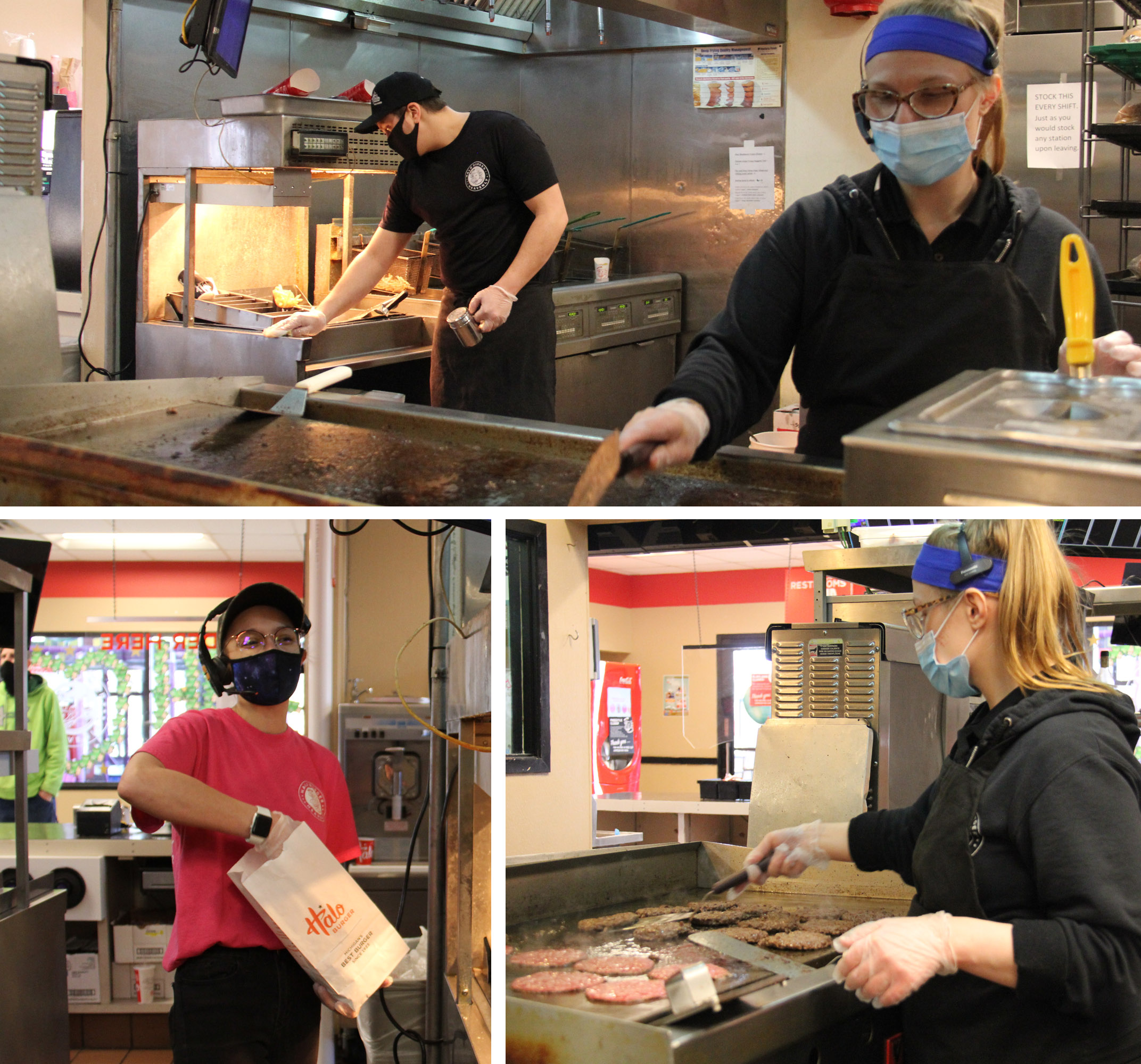 For its part, the Burton-based restaurant chain found little success with posting ads on Facebook, although advertising on job boards and working with chambers of commerce to spread the word about job opportunities has proved fruitful, Ross said.
Finding adults to staff weekday shifts, when teenagers' schools are in session, is a particular challenge, she said.
"But I think a universal issue that all operators are seeing right now is the labor market is so tight," she said. "Not only are we competing with one another for restaurant labor, but we're competing with people like Amazon, or Walmart or others that have come into the market and said 'here is some other optional hourly work that you can do.'
"It's at a real competitive place. That's forced operators as a whole to look at their systems and make sure that they're also being competitive in the marketplace and offering things that other people can't offer."
Making employees feel valued
At Halo Burger, that involves fostering what Ross describes as "a family environment. It's not like you're just a person. You're also part of the team, and the company will have your back. That, to me, is the biggest piece."
That piece includes employee assistance programs that, for example, helped ensure workers who were experiencing financial difficulties had money to buy Christmas presents and could pay rent and buy groceries when Halo Burger shut down for about a month last spring during the early days of the pandemic.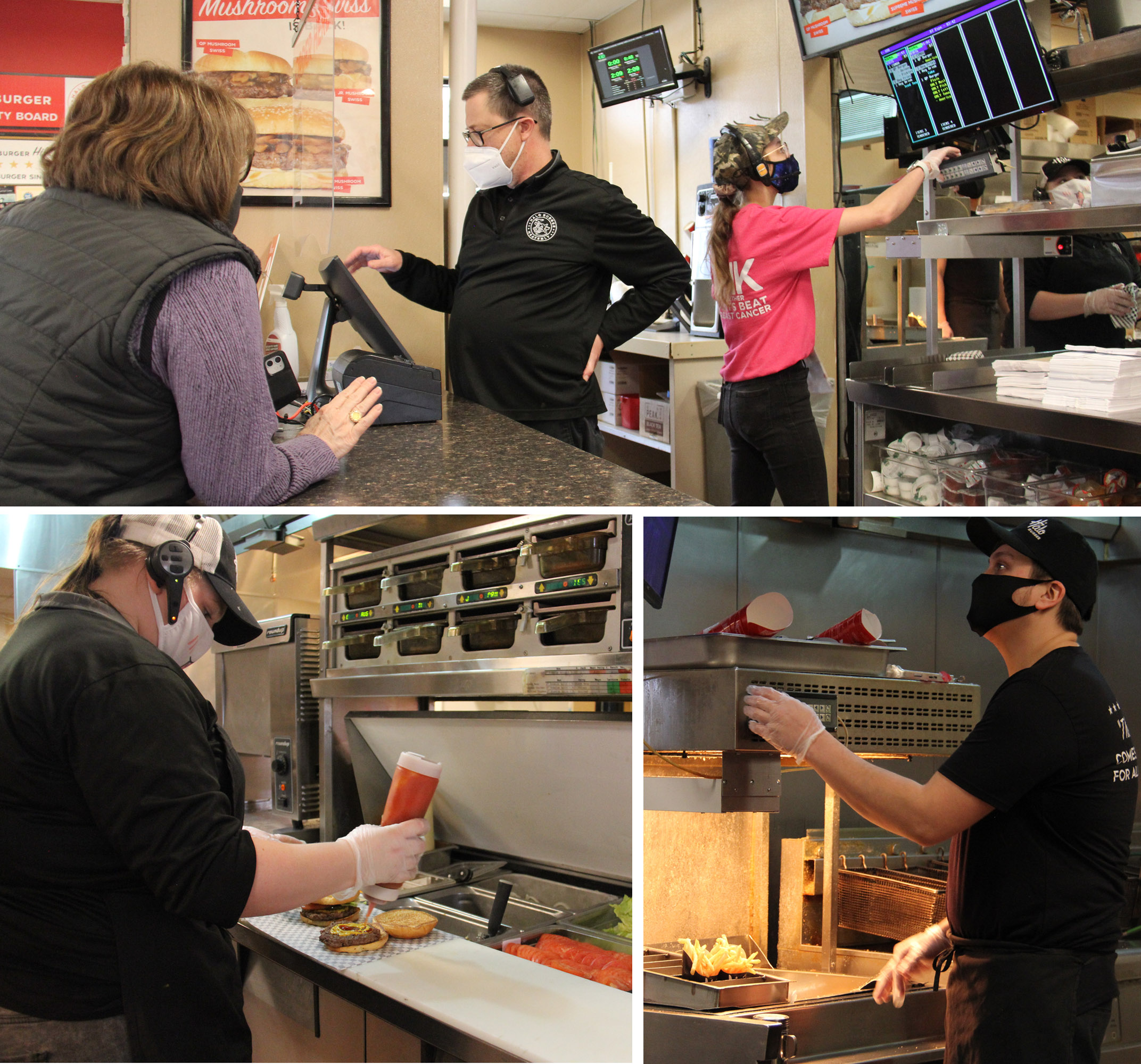 That action in itself sent a positive message to employees, Ross said.
"It was maybe not the best business decision, but we felt it was the right thing to do so we could take a break and get a handle on things," she said. "I like to think we go above and beyond. Nobody deserves to feel unsafe at work."
From a more tangible standpoint, the company also offers $150 bonuses to employees who refer someone who winds up getting hired.
The policy was in place for a while, but it has gained renewed focus as part of intensified employee recruitment efforts, Ross said.
Indeed, highlighting benefits programs is one key to building a workforce in current conditions, said Smith of Rehab Without Walls.
The company stresses that it offers full health and dental coverage and also a vision plan option, as well as a 401(k) plan after three months on the job.
Plus, because many of its hourly caregivers and certified nursing assistants live paycheck to paycheck, they're given the opportunity to receive pay as they earn it. Using an app, they can access accumulated payroll funds whenever they want instead of waiting for the regular twice-monthly pay periods.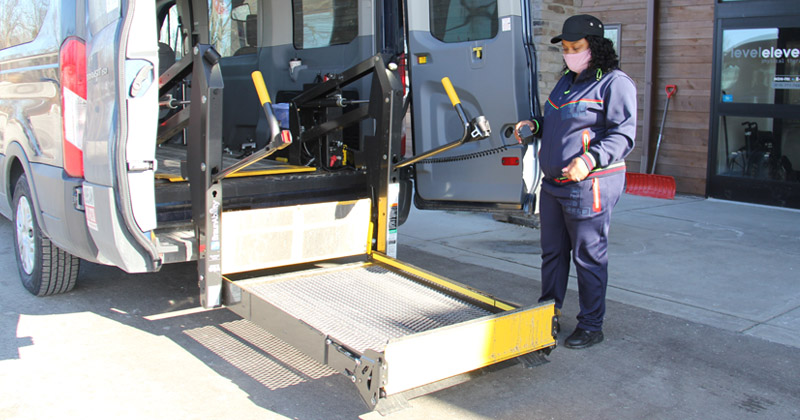 There's also an employee assistance program that helps workers experiencing financial hardships caused by events such as a death in the family or a house fire. "It's basically employees helping employees," Smith said. "Through a payroll deduction, you can offer to give a dollar or two to the fund. We're really big on morale, so it's great."
Trying new tools
But even morale-boosting efforts can't overcome some employee-recruitment challenges, she said. Given the wages caregivers and nursing assistants are paid, it's hard to compete on a purely monetary standpoint with unemployment and other government assistance put in place during the pandemic, she said.
Also, many community colleges suspended certified nursing assistant training programs in the wake of COVID-19, limiting potential new recruits.
Plus there's the nature of the work, with people reluctant to risk exposure to the virus by working in a health-care environment — although others figure that state-of-the-art equipment will keep them safe, Smith said.
Market analysis has also shown that there's a shortage of caregiver labor in the region, particularly in the immediate Dixie Lodge vicinity, she said. "It's a beautiful, quiet wooded area, but there's not a lot of residential there, like apartments where people are living."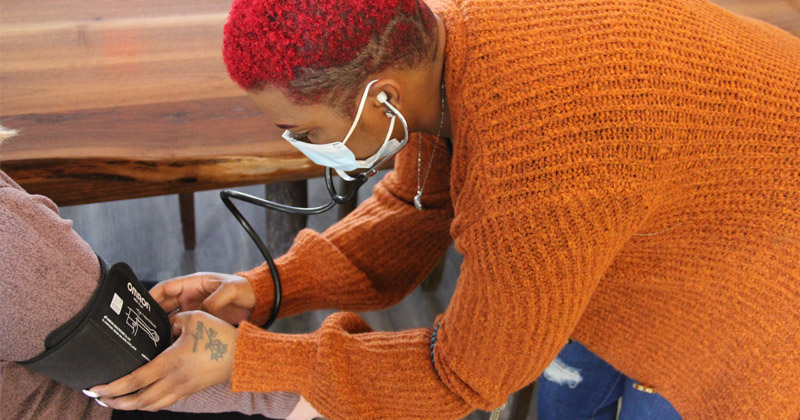 The company is using both virtual and physical tools to combat the job crunch. For instance, it is paying to boost the reach of its postings on jobs boards, such as Indeed, and it upgraded its recruiting system platform to make interview scheduling and the application process more efficient.
And at the Dixie Lodge, it's trying the time-honored method of hanging a sign out front advertising job opportunities.
Other employers locally, statewide and nationally are turning to techniques such as signing bonuses; picking up a greater share of health-care coverage, in a reversal of prior trends; and sweetening other benefits, such as paid time off, to help meet state and federal family leave requirements during the pandemic, said Bellamy, the HR consultant.
One Flint-area factory was offering $1,000 signing bonuses to new employees.
The enhancements come even as the Genesee County unemployment rate was standing at 6.2 percent in December 2020, compared with 4 percent a year earlier.
Still, with so many jobs going unfilled, even traditionally lower-paying industries are starting to boost wages, Bellamy said. "But places like restaurants can only pay so much. They can't price themselves out of the market."
Sharpening skills
At Rolls Mechanical, an HVAC and refrigeration mechanical contractor in Fenton, money has always been part of the employee equation, said Karly Rolls, service administrator.
"It takes a professional to do this job, and you deserve to be compensated as one," she said. "We want to be the standard of mechanical companies. To do that requires the most talented people, who care the most about the work they do and who have an admirable work ethic. The quality of people who work with us aren't cheap, and they shouldn't be. So we pay them above scale and expect to have the highest quality of work."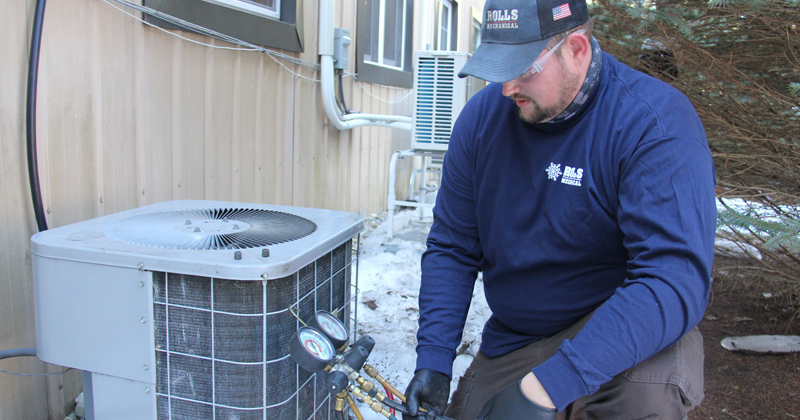 Prior to the pandemic, skilled trades industries in Michigan were scrambling to address a looming worker shortage as Baby Boomers were retiring and young people increasingly were choosing four-year college degrees over manual labor.
State programs such as the Going PRO Talent Fund aimed to address that issue by awarding funds to employers for training, developing and retaining current and newly hired employees.
That momentum has continued under Gov. Gretchen Whitmer, who in February unveiled the Michigan Reconnect program, which aims to deepen the state's labor pool by offering qualified residents over age 25 the opportunity to earn a free associate degree or skills certificate at their local community college.
In announcing the program, state officials noted that Michigan employers' ability to find highly skilled and capable employees is more difficult than ever and is cited as a top concern in the most recent Michigan Future Business Index Report.
Within two weeks of Michigan Reconnect's launch, more than 40,000 Michiganders filed applications to take advantage of the program — a possible sign that the dual challenges of the state's widening talent gap and aging workforce might soon at least somewhat ease.
"Michigan Reconnect isn't just smart for our state's economy," said Susan Corbin, acting director of the Michigan Department of Labor and Economic Opportunity. "It's the right way to create pathways for Michigan workers – pathways to hope, pathways to equity and pathways to stronger families and communities."
At Rolls Mechanical, continuing education is valued — and can lead to advancement opportunities.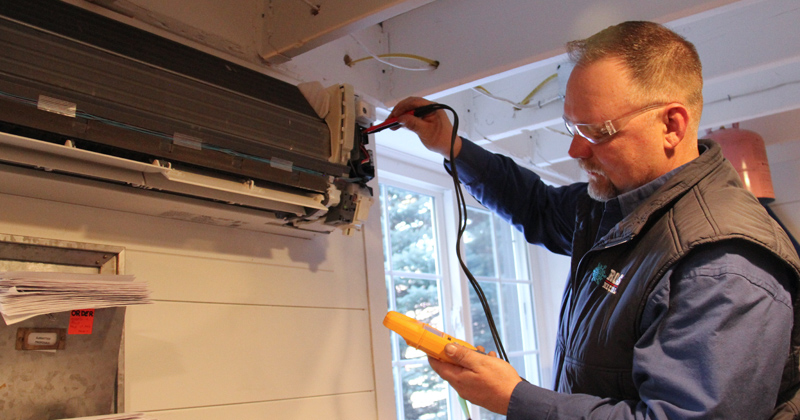 "We promote from within whenever possible, which gives employees at all levels something to work toward," Rolls said. "We also take advantage of the sophisticated projects we work on and the experts we have in house to do regular continuing education. From having the only Department of Labor-certified plumbing apprenticeship in Michigan to private manufacturing training, we provide ways for our entire team to constantly grow and advance with us."