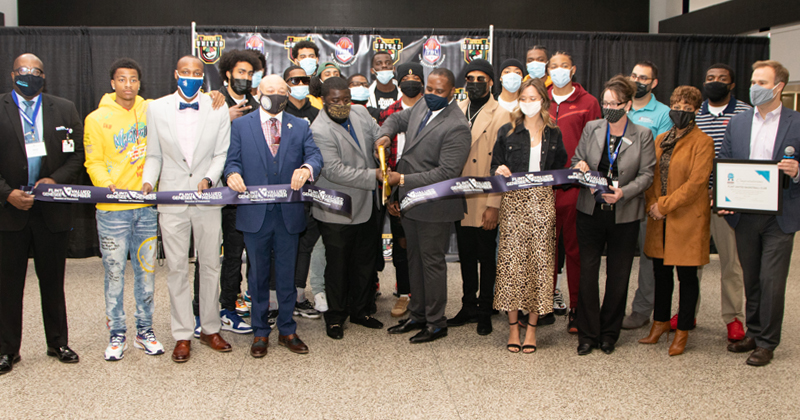 Congratulations to our members on the move featuring FGCC members' grand openings, promotions, new hires, recognition and milestones
(Featured above) Flint United Basketball Club ribbon cutting, 3501 Lapeer Rd. in Flint, on April 5.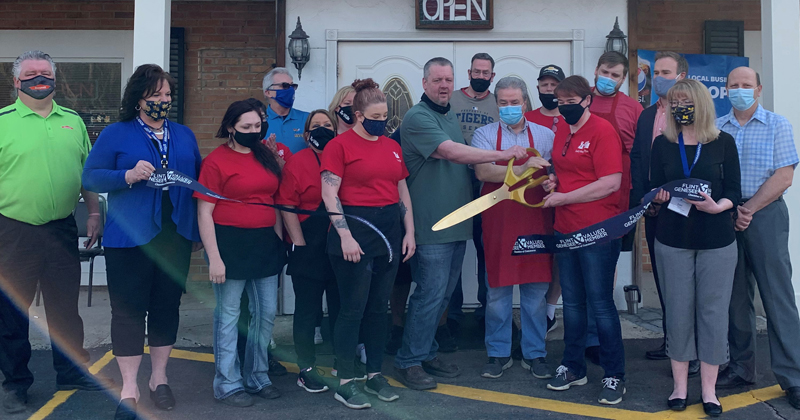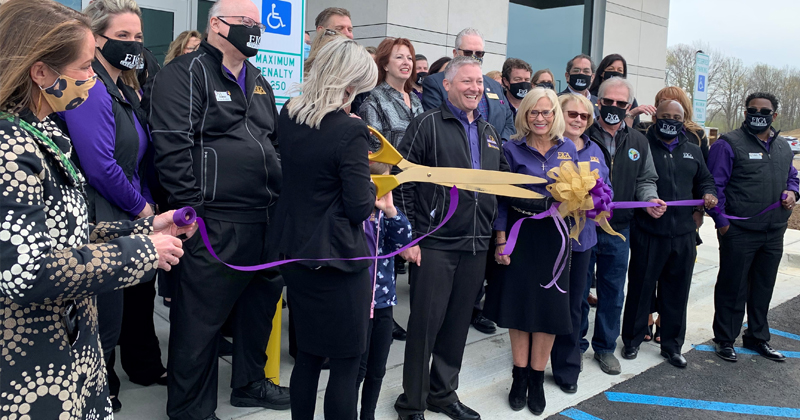 Promotions, New Hires and Recognition
---
Yeo & Yeo announced Dave Youngstrom as its next president & CEO-elect, effective January 1, 2022. Youngstrom will assume leadership of the firm's nine offices and all Yeo & Yeo companies – Yeo & Yeo CPAs & Business Consultants, Yeo & Yeo Medical Billing & Consulting, Yeo & Yeo Computer Consulting and Yeo & Yeo Wealth Management. Youngstrom is a principal and shareholder, and he serves on Yeo & Yeo's board of directors.
Consumers Energy named Rafael Turner community affairs manager for Genesee and Shiawassee counties. Turner brings established relationships and leadership skills to the role as the company's local government and community liaison. Turner was formerly a program officer at the Ruth Mott Foundation. He replaced Kyle McCree, who became Consumers' director of state government affairs.
Leigh LaForest is the new president of the Grand Blanc Chamber of Commerce. Forest is formerly the partnership development manager with the Flint & Genesee Chamber. She replaced Jet Kilmer, who retired after 17 years with the organization.
Business News
---
Three area businesses – ATI Group (Flushing), Lyseon Additive Manufacturing (Flint) and The Poke Bowl (Flint) – have been selected for the 2021 Class of Michigan Celebrates Small Business (MCSB). ATI Group was named one of the 2021 Michigan Companies to Watch and among the PTAC (Procurement Technical Assistance Center) Best Small Businesses. Lyseon Additive Manufacturing was honored in the SmartZone Best Small Businesses category. The Poke Bowl was honored in the Michigan SBDC (Small Business Development Center) Best Small Businesses category. The businesses will be recognized at the 2021 MCSB annual gala in July.
Goyette Mechanical Company, Inc., plans to transform the existing headquarters into a high-profile, state-of-the-art headquarters and training facility on a refreshed campus site in the heart of Flint. The project is expected to generate a total private investment of $4.65 million and create 90 skilled-trades and professional jobs, resulting in a $675,000 Michigan Business Development Program performance-based grant. Michigan was chosen for the expansion over competing sites in several other states including New Jersey and Pennsylvania, among others. "We are very proud of our nearly 100 years of doing business and creating jobs in Michigan and excited about the opportunity to further expand our footprint and workforce in Flint," said Goyette Vice President Cherie' Parks. "It's promising to see the State of Michigan support projects like ours and businesses that are investing and growing in Flint and Genesee County." Founded in 1928, the company has grown to one of the largest plumbing and HVAC service companies in Michigan with permanent offices in Flint, Ann Arbor, Pontiac, Tawas and Oscoda.
Genisys Credit Union has been named in the Top 15 of "Top-Performing" Credit Unions in the United States by S&P Global Market Intelligence. They would like to extend a sincere thank you to their members for their continued loyalty and entrusting Genisys to be their credit union of choice on their financial journey. The credit union is one of only three Michigan credit unions to rank in the Top 50, ranking 15th nationwide. Credit unions were evaluated using six core financial performance metrics that focused on profitability, asset quality, and growth for the 12-month period ending Dec. 31. A total of 1,727 credit unions qualified for the rankings.
BorgWarner donated $1,025,000 to Kettering University to establish a scholarship program and other initiatives to support opportunities for minorities in science, technology, engineering and math (STEM) industries. Part of the donation – $925,000 – will fund the BorgWarner Scholars Program, which provides annual scholarships to students in financial need, with a primary focus on African American and Hispanic students who have an interest in participating in an engineering co-op at BorgWarner. The remaining $100,000 will support a new Kettering initiative and help expand it to more corporate sponsors.
Surgical Associates, PLC, in Grand Blanc is now part of the Ascension Medical Group. The Surgical Associates office staff: Dr. Christopher Ash, DO; Dr. Alfred Austin, DO; Dr. Andrea Goethals, DO; and Dr. John Vance, DO. Each of the surgeons completed their residency at Ascension Genesys Hospital and will continue to serve on the medical staff and in leadership roles there.
The Ally Challenge presented by McLaren on April 14 announced the United Way of Genesee County (UWGC) will be the primary beneficiary of net proceeds for the fourth-annual tournament. The 2021 tournament will mark the third consecutive year that UWGC has been included as a primary beneficiary of The Ally Challenge. "Choosing the United Way of Genesee County again allows the proceeds to be deployed across the region to a wide variety of organizations that do so much for area residents," said Andrea Brimmer, chief marketing and public relations officer at Ally. The tournament has raised nearly $3.2 million for local charities since 2018.