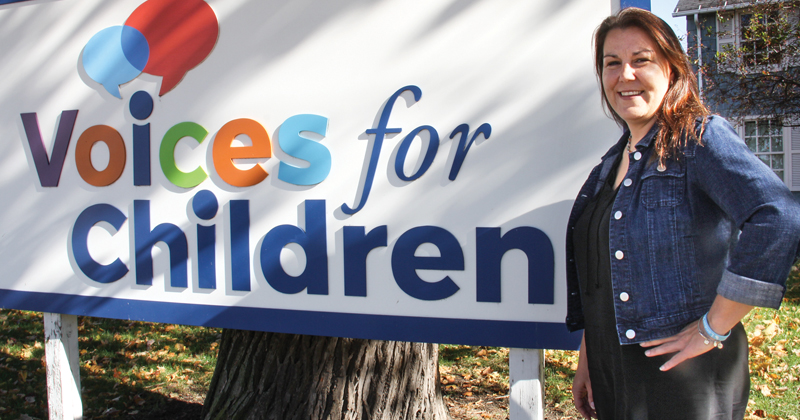 Angie Essenburg has been a forensic interviewer at Voices for Children Advocacy Center for more than a decade. In that time, she has been the ears, voice and caring heart for more than 3,000 child survivors of abuse, neglect and human trafficking. In 2020 alone, Angie has interviewed hundreds of children (even during the stay-at-home order) as their first step in their journey from child abuse victim to survivor.
Angie works hard, every day, to ensure that children ages 0-18 feel heard and respected and know that there are adults who care for and about them. With her training, her expertise and many years of experience, Angie can put any child — teen to toddler — at ease. When they see Angie at Voices for Children for their interview, kids know that they aren't alone, that what happened to them isn't their fault and that they are getting help. She works around the clock for kids, partnering with the Genesee County Sheriff's Office and other local law enforcement agencies to help ensure that traffickers and abusers come to justice.
Though Angie's unique and positive impact in Flint and Genesee County in 2020 is largely unsung — because those she is protecting and serving are our youngest and most vulnerable and Voices for Children protects their privacy and safety above all — the positive change that she is making in the community is mighty.