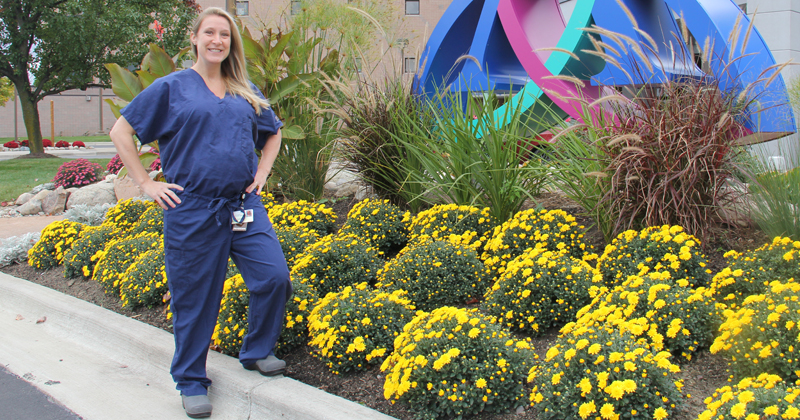 In her 30s, Dr. Laurie Easter is the youngest anesthesiologist in her group at the Ascension Genesys Hospital in Grand Blanc. During the surge of COVID-19 cases, she covered the shifts of older colleagues who were immuno-compromised or had other health issues that put them at greater risk of contracting the virus themselves. She worked with Dr. Michael Danic to transform the postoperative care ward into a COVID-only floor for treating and intubating the sickest patients.
Dr. Easter never wavered in her care, even though she was pregnant with her second child and had a 2-year-old at home. She came to work every day and worked long shifts while wearing a hazmat suit that inhibited regular movement and breathing. Her ability to creatively problem-solve contributed to better outcomes for patients, with fewer long-term side effects and improved success rates. Her small stature and gentle bedside manner, including offering compassionate care as if every patient were her very own loved one, contributed to the success of Ascension Genesys and its patients from Flint and Genesee County.
Without her positive spirit, even on the darkest days, combined with her amazing ability to intube and provide sedation and airway support in the most troubling and complex cases, patient care would not be where it is today.