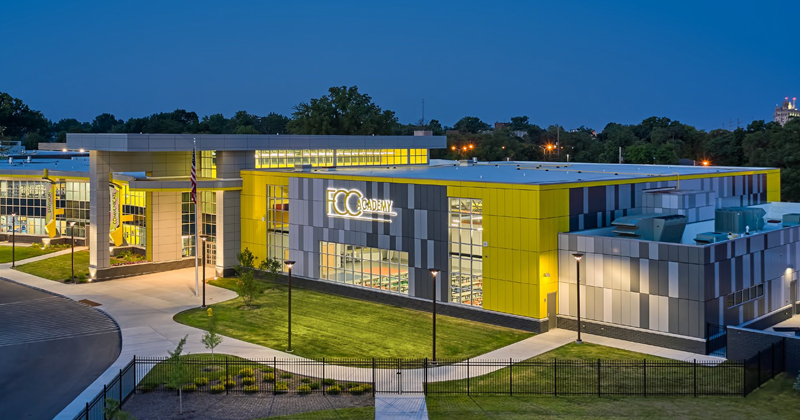 Although the American Institute of Architects Flint Chapter had to hold its annual Celebration of Design Awards virtually this fall, the work that was honored will have a tangible impact on the local landscape for years to come.
Five projects designed by area architects were recognized during the November awards presentation:
• The Mott Community College Culinary Arts Institute in downtown Flint, an adaptive reuse project designed by Gazall, Lewis & Associates Architects Inc. of Flint.
• The newly built Flint Cultural Center Academy on the Cultural Center campus in Flint, designed by THA Architects Engineers of Flint.
• The Carson family residence in Goodrich, an "artsy farmhouse" designed by H2A Architects of Davison.
• The historic preservation of building facades in downtown Owosso, designed by H2A Architects.
• Joe's on Jolly, a neighborhood grill in Okemos that occupies a former tire store, designed by FUNchitecture of Flint.
The AIA Flint Chapter has 38 members from Genesee, Lapeer and Shiawassee counties, the bulk of them — like the vast majority of firms nationally — with 10 or fewer employees, said Jeffrey Ferweda, chapter president.
"Most of the people have lived here and grown up here, and we stayed here because we love Flint," said Ferweda, who's also president of Sedgewick and Ferweda Architects in Flint.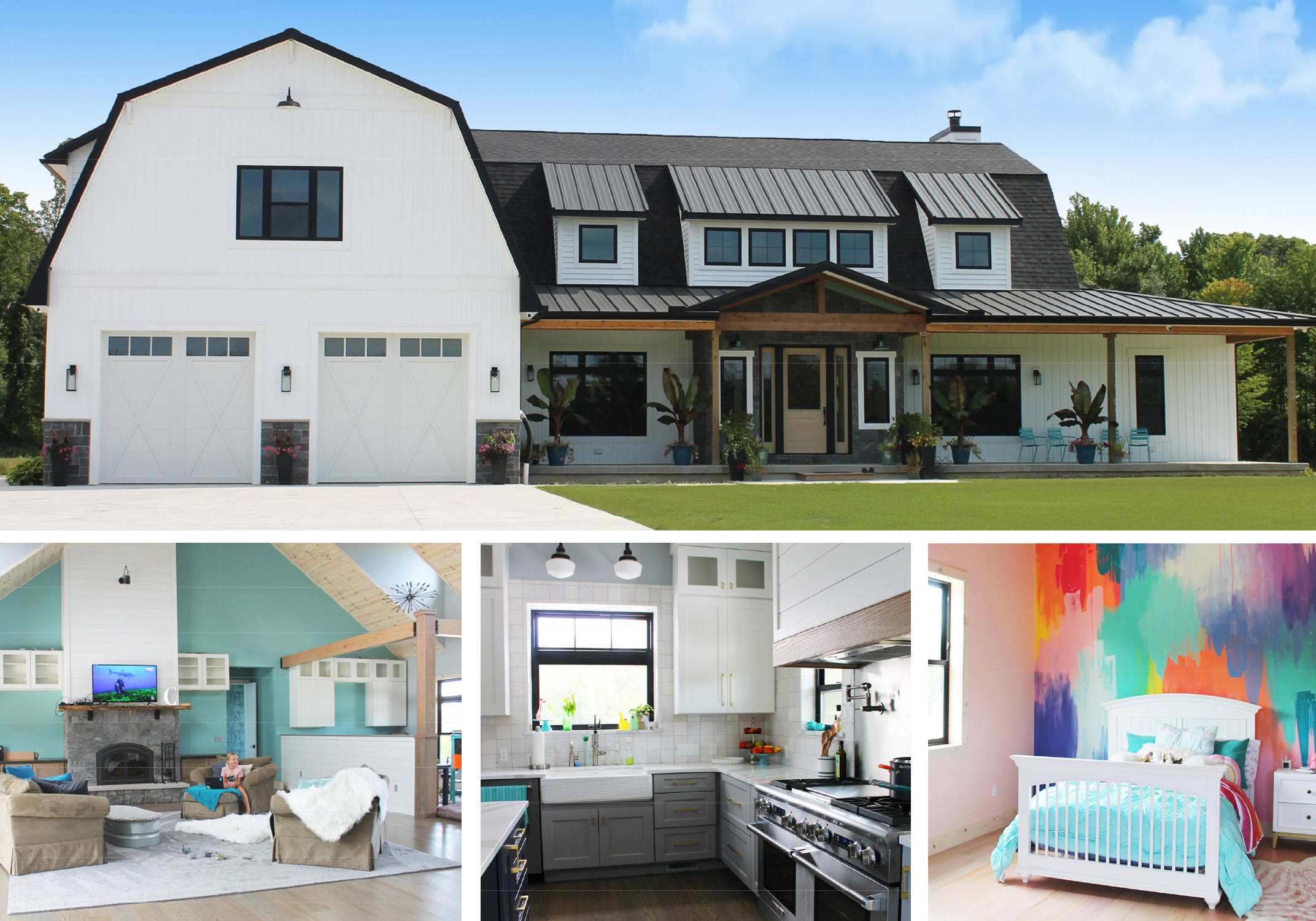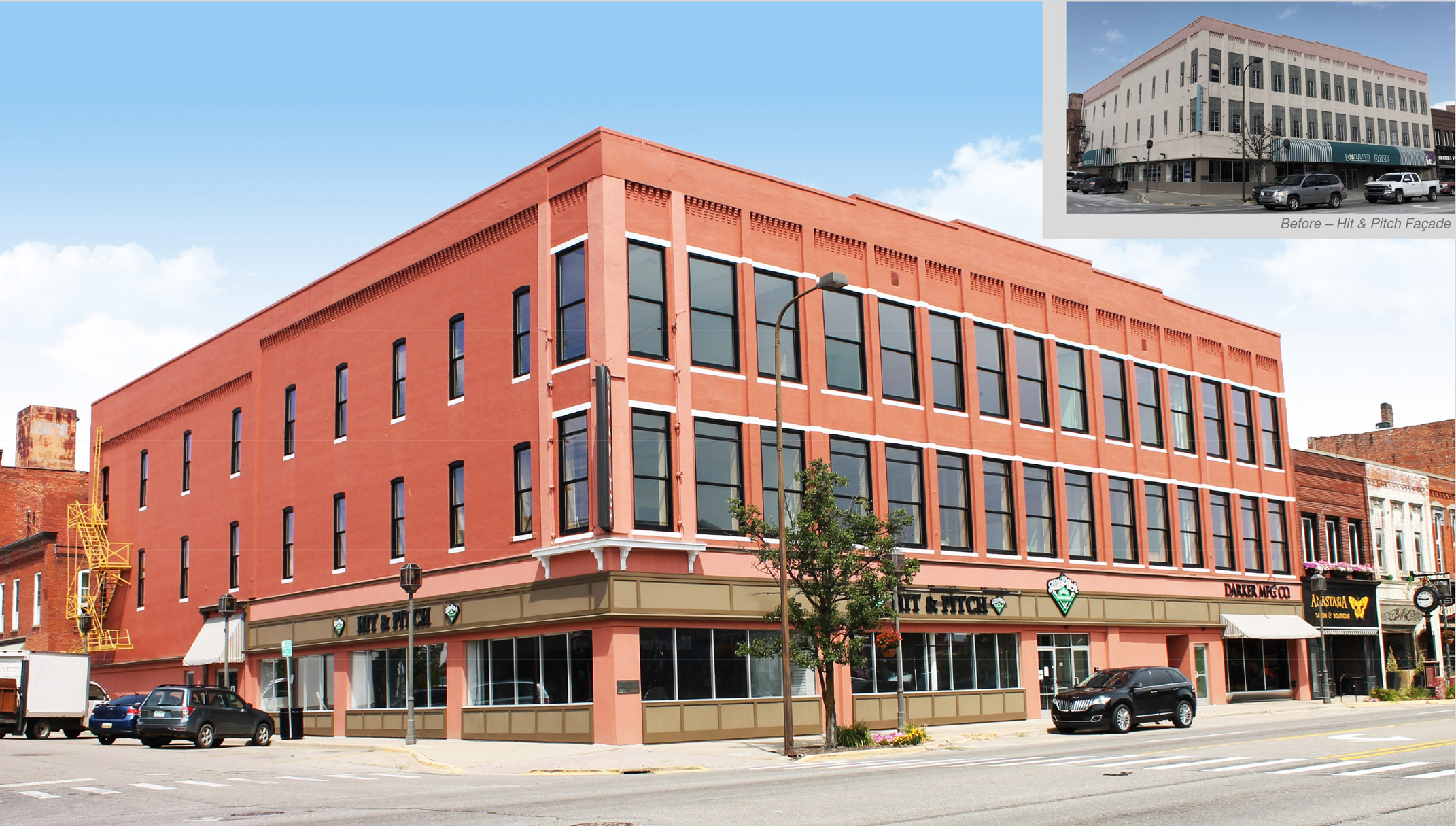 "We do have a lot of excellent talent here in the city. Many of us work all over the country and overseas. We actually export a lot of talent to other states, other countries, and a lot of people don't know that. But a prophet is never heard in their own town, right?"
A unique structure
Jeff Bennett, president of THA Architects, echoed those sentiments.
"Sometimes people drive by and see a project that is highly visible and they just assume it's some out-of-town or out-of-state architectural firm that's involved," he said. "They don't realize that this is the type of talent we have right here in Flint."
Bennett called the Flint Cultural Center Academy one of the more notable designs of his career, before adding, "every project that comes along is your new favorite. But it's definitely a unique structure. We wanted to send a high-tech message that this is not your normal brick-and-block school building. To do that, we needed a contemporary look."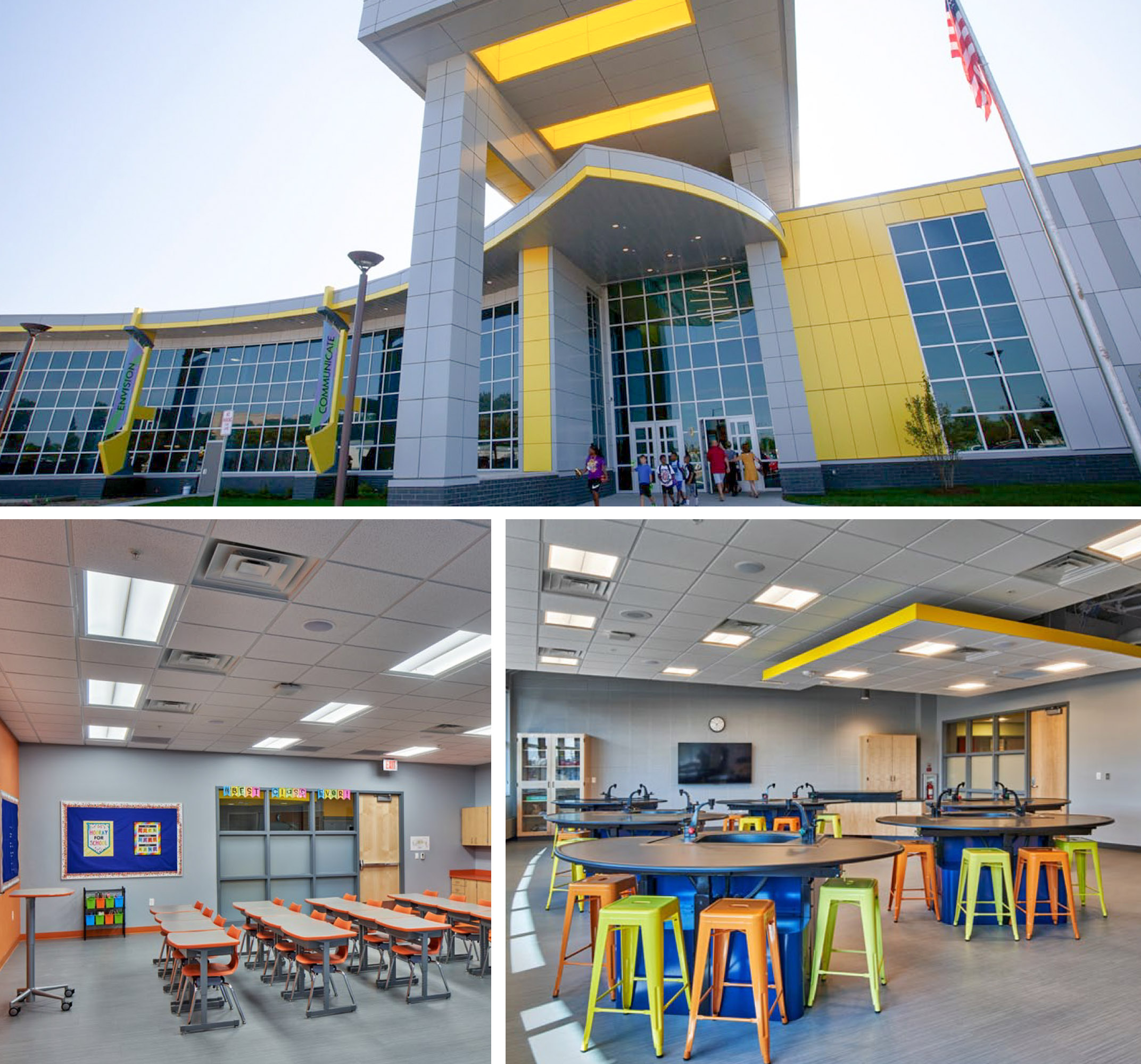 The $20 million, 78,000-square-foot academy was completed in 2019 with Mott Foundation funding. The vibrantly colored steel-and-glass structure houses a public, nonprofit charter school that eventually will serve 650 students in kindergarten through eighth grade.
Erected on the north side of the Cultural Center campus, it's connected directly to the Flint Institute of Music and the Sloan Museum, which — along with other Cultural Center institutions — create experiential learning opportunities for academy students. The school, chartered by Grand Valley State University, incorporates cultural elements within more traditional classroom activities.
"The whole idea was that each kid would spend at least an hour a day in the Cultural Center," Bennett said. "Really what it is, is a very flexible learning and teaching type of school. This is a new way of learning."
And the building's design reflects the cutting-edge curriculum.
Elements include classroom clusters, with classrooms of the same grade open to each other but with moveable walls that provide separation as necessary; multiple breakout rooms where students can gather for team-building and hands-on projects; and a "Learning Stair," wide stairs that lead to the second floor and also serve as seating for large student gatherings.
The academy's location on the northern edge of the Cultural Center, facing the highly traveled Robert T. Longway Boulevard, also makes it more visible and easier for the community to access than the Cultural Center institutions along Kearsley Street, Bennett said.
"In a way, that is the placemaking that is kind of occurring," he said. "That kind of creates a new vision for that campus."
'A state-of-the-art culinary arts institute'
The Mott Culinary Institute was similarly designed with public-facing considerations, largely because of its high-profile location at Saginaw and Second streets in downtown Flint, said John Gazall, president of Gazall, Lewis & Associates.
"It's a dominant corner, so it needed to fit in with community," he said, adding that features such as outdoor cafe seating helped achieve that.
But the building's real focus was the modern commercial kitchens where MCC culinary students will hone their craft.
"Creating a state-of-the-art culinary arts institute in a 120-year-old building to the current codes was very challenging," Gazall said. "When you're working with older buildings like ones in downtown Flint, you really don't know what you're getting into until you do the first walk-through, plus the things that come up during everyday construction. At the same time, Mott wanted to preserve as much of the original detail as possible.""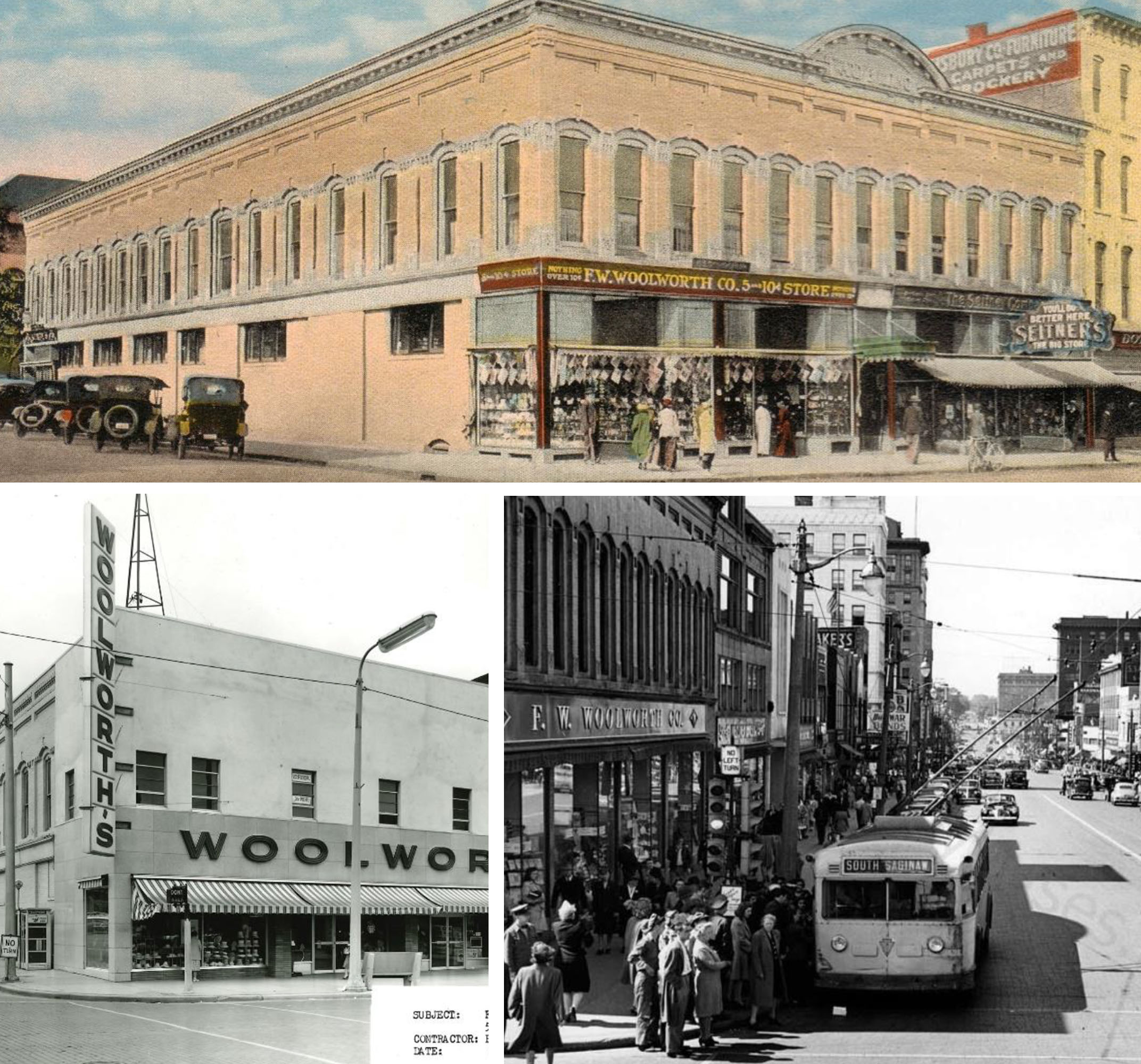 The Culinary Arts Institute is housed in the turn-of-the-century former Woolworth Building, which had sat vacant for nearly two decades before the MCC conversion began in November 2017 and was completed in March 2019.
The structure, composed of steel, concrete and wood, had a 2-foot difference in elevation from the back of the first floor to the front. "That was another challenge to work through with the barrier-free requirements," plus the fact that the teaching kitchens required a relatively flat floor, Gazall said.
Further complicating matters was the discovery that the building was skewed on an angle by about 10 degrees. "A lot of the design work was done as needed when things came up with rooms not being square, floors not being level and whatnot," Gazall said.
Much of the first floor required extensive reconstruction, and extreme care was necessary to ensure the building didn't collapse in the process, he said.
"Those are the challenges that they don't teach you in school," Gazall said. "Those are the things that you kind of learn as you go throughout your career."
Ultimately, the project turned out to Mott's and Gazall's satisfaction, as well as that of the Celebration of Design Awards' jurors, who said of it, "A successful reuse of an existing historic building. Building has a clean and contemporary interior build-out. The design is inviting with a good use of space."